Builder recently boosted funds to support cooperative firms to 200 bln won for overseas exploration and 100 bln won for domestic projects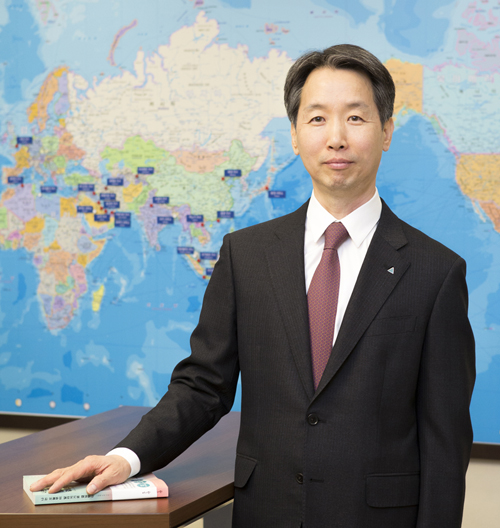 President Park Dong-wook of Hyundai E&C
Hyundai Engineering and Construction Co., one of the leading builders in Korea, has also been a big help for its suppliers and cooperative firms. The company recently boosted the fund for "mutual survival" with its vendors to 200 billion won, including money to help cooperative firms explore overseas projects, from 28 billion won to 72 billion won, the company announced on Sept. 30.

The company will issue notes against the project costs due to those cooperative firms so they can take them to the bank and get loans against the notes at low interest rates.

The cooperative firms have had tough times getting loans from banks because of the high risks involved with the overseas projects, and the banks normally charge high interest rates on loans because of their low credit ratings.

The company also boosted the fund to help suppliers and cooperative firms with domestic projects. The company will deposit the fund at its bank accounts so that the cooperative firms may be able to get bank loans against the deposits at a low interest rate.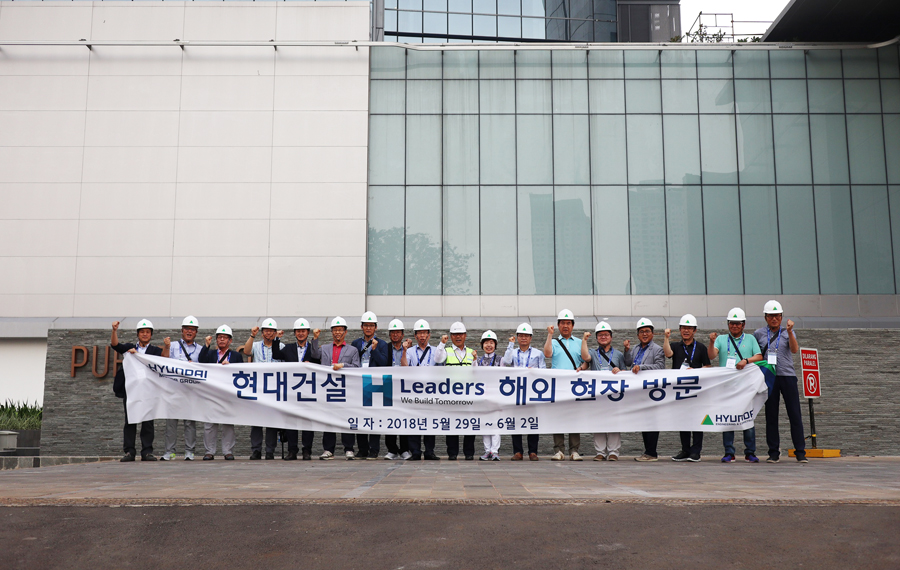 Hyundai E&C officials and officials of the cooperative firms stand for a photo session during their visit to the Shangri-la Residence construction site in Indonesia.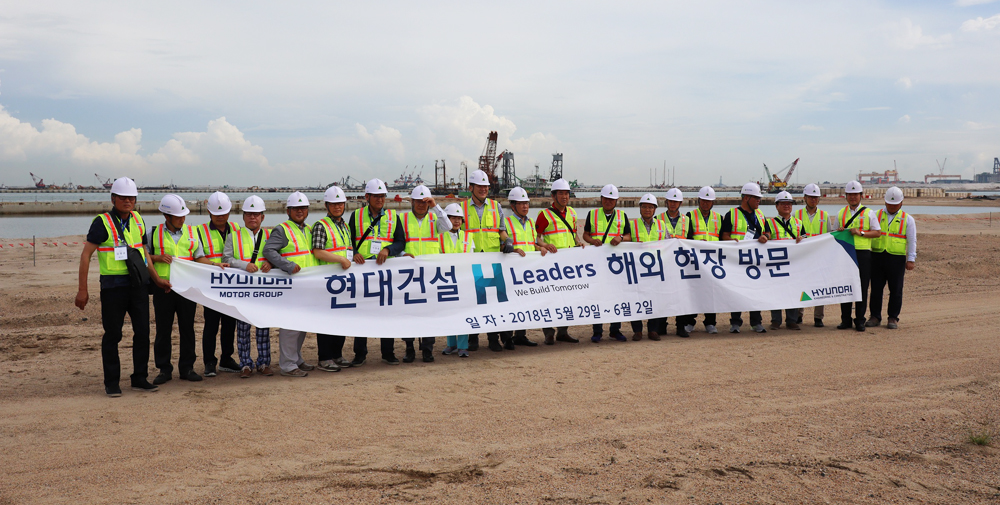 Hyundai E&C and cooperative firms officials are seen during their visit to Hyundai E&C's landfill site in Singapore. (Photos: Hyundai E&C)

Dae Ah E&C works in such areas as steel structural construction, and other diverse areas in the construction industry. Its main operation is centered in United Arab Emirates.
The company has had financial problems from being engaged in many projects at the same time, and this was where Hyundai Construction came in, offing to help the firm. Hyundai E&C issued notes against projects that will be undertaken by Dae Ah and Dae Ah then presented the notes to banks for low-interest loans.

"We will accompany our partners with more fair and transparent transactions," the institution said. "Operating a collaborative system enables us to secure a basis of transparent e-Commerce and to create a corporate culture of growing together with joint technology development and overseas expansion."
It added: "Also, our annual survey on partners' satisfaction and support for ethical management education allow a corporate culture of transparent management to be positioned at the whole country."

Since its launch in 1947, Hyundai E&C has played a key role in modernizing and globalizing Korea's construction industry as a driving force for the country's growth. In 1966, it became the first Korean construction company to enter overseas markets, and has been leading the development of Southeast Asia and the Middle East to promote Korea's technological prowess.

In the Fourth Industrial Revolution era, Hyundai E&C is preparing for the future together with Hyundai Motor Group. With a triangular formation of groups - alongside its automobile and steel companies - Hyundai E&C is leading the paradigm shift in the construction industry based on the convergence between industries.

Hyundai E&C strives to increase productivity by introducing Fourth Industrial technologies such as AI, big data, drones, and smart home innovation in construction.

By exploring new future businesses, increasing our competitive edge in order-taking and our execution of projects, we will maximize added value for our stakeholders, including shareholders, customers, business partners, and employees.