Has already formed innovation committee consisting of civic organizations, academia and outside experts to select innovation tasks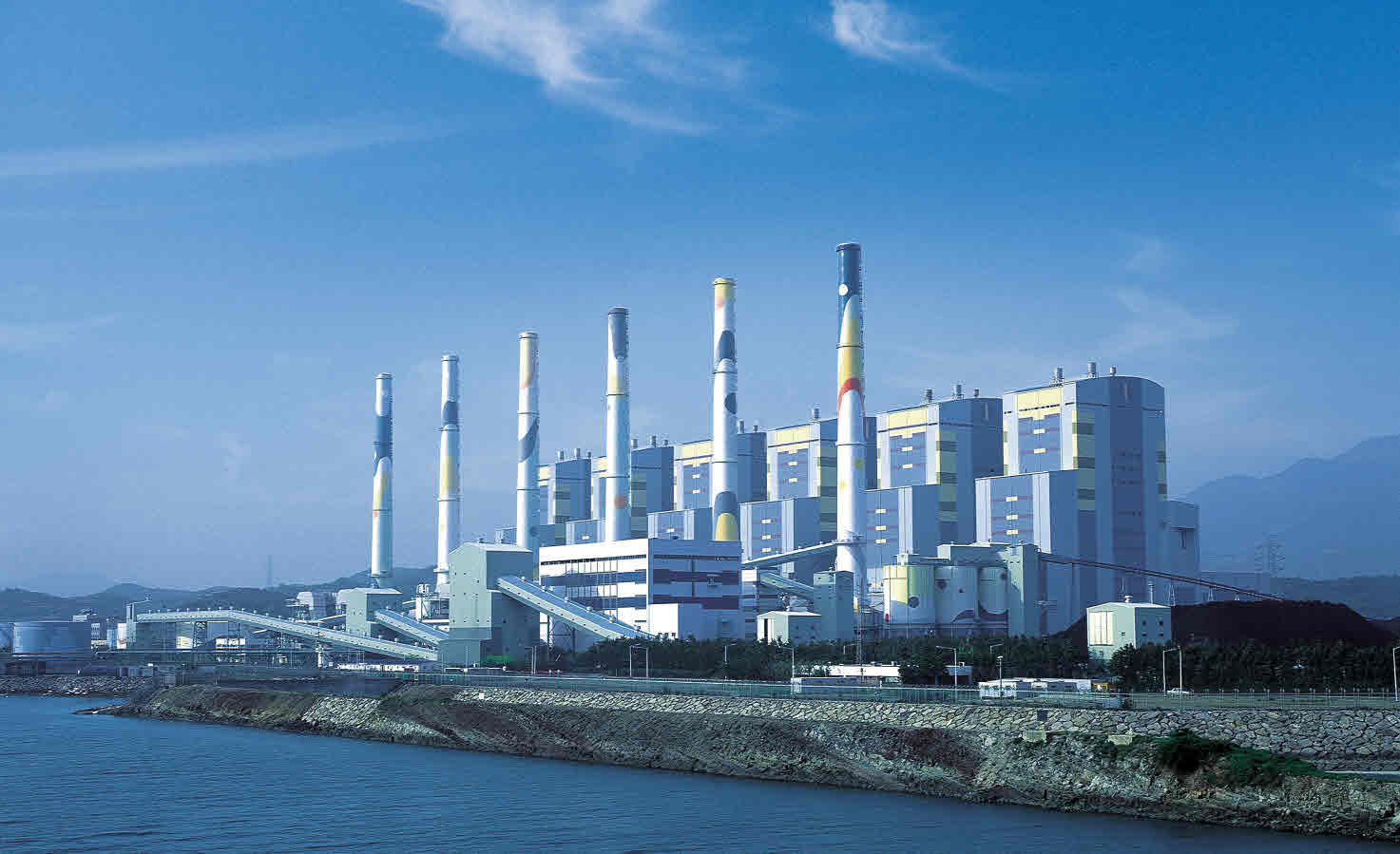 A view of KOSPO's Hadong Power Complex Headquarters.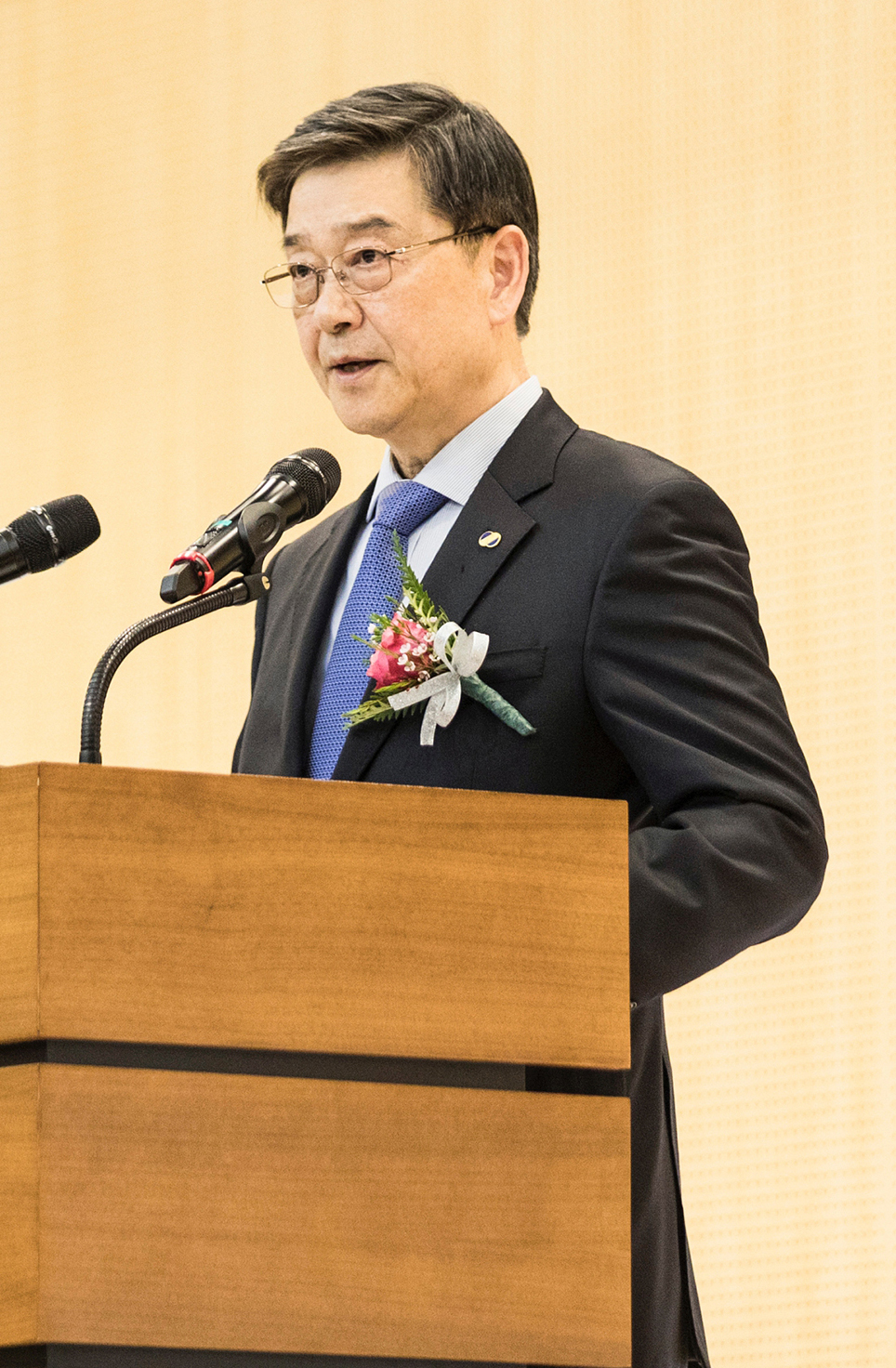 President Shin Jeong-shik of Korea Southern Power Co. (KOSPO)
Korea Southern Power Co. (KOSPO) is conducting social contribution activities involving public participation and efforts to pursue in-house innovation. KOSPO is focusing on creating social values through open-minded innovation and mutual communication, supplying new and renewable energies in cooperation with local communities, creating jobs and promoting shared growth through SMEs' market exploration and environment management.

KOSPO is aggressively gathering public views on in-house innovation and creation of social values. To this end, the power company has already formed an innovation committee consisting of civic organizations, academia and outside experts. It is designed to select innovation tasks that could contribute to improving social benefits.

KOSPO also plans to hold a future innovation idea contest involving people and KOSPO staff's participation.

KOSPO has inaugurated a 570 million won fund to tackle fine dust reduction and other environmental issues. The fund will be made available to implement projects to commercialize ideas selected by a public contest like the remodeling of dilapidated houses using new and renewable energies.

Making the most of its expertise in the new and renewable energy sector, KOSPO has introduced a photovoltaic power support project to create jobs. The project calls for offering support for the installation of photovoltaic power facilities at social welfare institutions, and the proceeds stemming from power generation to be used for hiring freshmen welfare workers.

KOSPO offered photovoltaic power facilities worth about 250 million won for free to the Namgwang Welfare Association, providing integrated welfare services to the underprivileged ranging from children to the elderly.

The proceeds, stemming from power generation, will be used to hire new welfare workers. The project is expected to establish a virtuous social contribution cycle regime that can lead to the offering of improved welfare services through job creation.

The power company is also implementing a photovoltaic power venture project to tackle severe community youth unemployment.

KOSPO plans to explore photovoltaic power facilities with a combined capacity of 30MW with the goal of nurturing 100 college startup businessmen.

KOSPO is carrying out a pilot program to nurture 24 second or third year students in university in the Busan area as prospective startup entrepreneurs. The program will be expanded this year to cover all universities to nurture a second generation of prospective startup businessmen.

KOSPO is the first power company to implement the "KOSPO Green Factory Project" designed to purse joint environment management with SMES. The project is a mid- and long-term goal to reduce greenhouse gas emissions, fine dust emissions and waste treatment technologies in cooperation with SMEs.

In the meantime, KOSPO made it to onto the list of prominent institutions by getting 94.88 out of the possible 100 points in an innovation evaluation conducted by the Ministry of Interior and Safety. The power company has been credited with improving safety and efficiency by introducing the world's first smart scaffold system.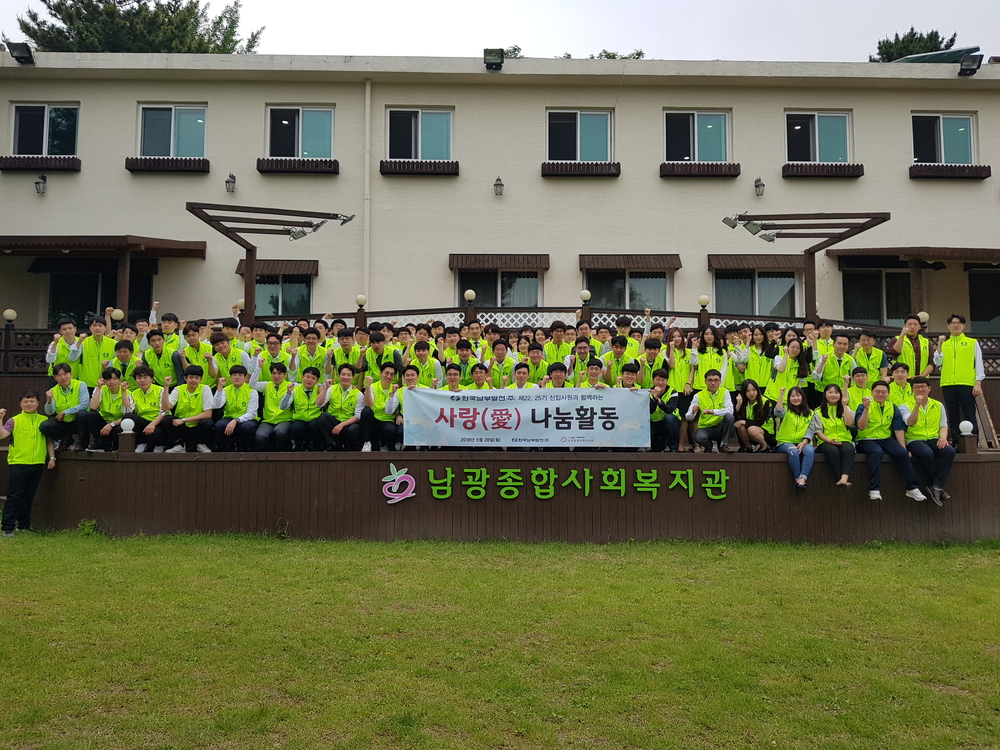 KOSPO officials pose with occupants of the Namgwang Integrated Social Welfare Center after conducting a volunteering activity there. (Photos: KOSPO)