President Park Il-joon says company strives to reshape power generation industry, a symbol of the chimney industry, into IT and software-oriented one to create growth engine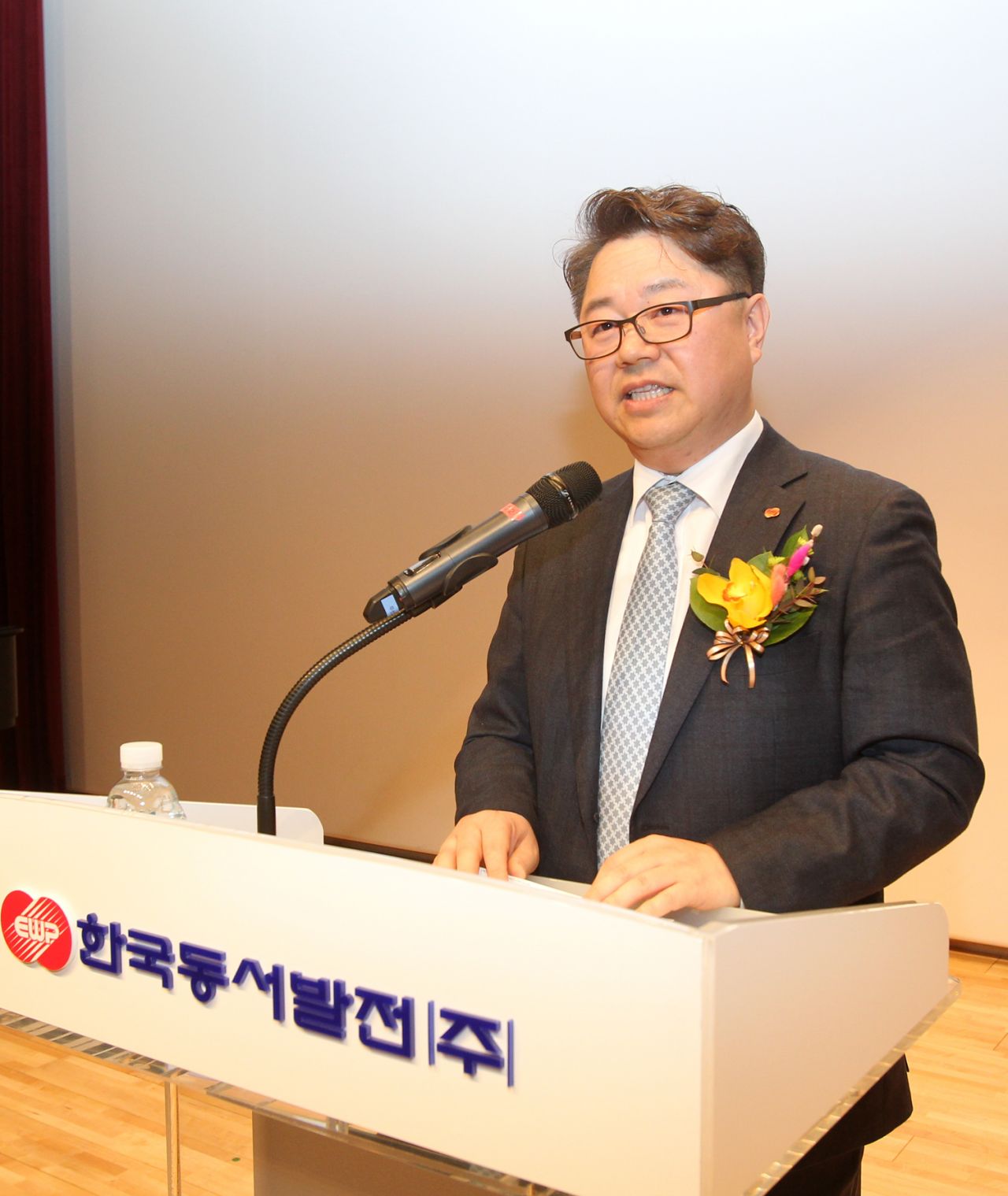 President Park Il-joon of Korea East-West Power Co. (EWP)
The E-Brain Center at the Dangjin Power Complex went into an emergency mode after the tube adjacent to the turbine of the plant saw the pressure figure surpass computer-aided predictions.
Experts on the spot, based on big data and maintenance knowhow, diagnosed that the high pressure heater had been leaking water. The center discovered the leakage, which could lead to a large-scale accident – and ordered the full stoppage of the power plant.

The E-Brain Center, a control tower of power facilities, was put into service early this year in a pilot program after it was developed jointly by Korea East-West Power Co. (EWP) and Doosan Heavy Industries & Construction Co. The center, only less than half year old, had discovered and fixed 60 problems.

EWP President Park Il-joon said in a recent interview with a vernacular business daily that EWP strives to be reborn as an energy IT company by aggressively exploring and exporting new businesses like the E-Brain Center. His intention is that EWP strives to reshape the power generation industry, a symbol of the chimney industry, into an IT and software-oriented one to create growth engine.

President Park was impressed with a comment made in 2012 by Chrysler CEO Dieter Zetsche that automobiles were now run by software, not gasoline.
At that time, he was serving as director general in charge of information and telecommunication industry at the predecessor of the current Ministry of Trade, Industry and Energy (MOTIE). Even though each plant's main job of generating power by operating turbines does not change, he said, it could create new markets through convergence with the IT like EVs or self-driving cars.

The E-Brain Center may be one of the power company's representative future businesses. Power companies do not find it easy to ensure a stable operation due to many variables such as typhoons, but the breakdown rate of the nation's power facilities may be lowered to global levels. Knowhow by Korean power plants can be shared by the E-Brain Center. EWP is considering diverse strategies to export a package of power plants and the E-Brain Center to developing countries.

President Park also introduced new technologies under development, including a technology to reduce power generation losses via thermal imager mounted on drones.

The power company, well aware of the fact for several years that photovoltaic power panels have a power generation loss of 7 to 8 percent, is working on the development of solar solutions using solar robot-enabled clearance. Under the stewardship of President Park, EWP is accelerating efforts to explore new industry businesses.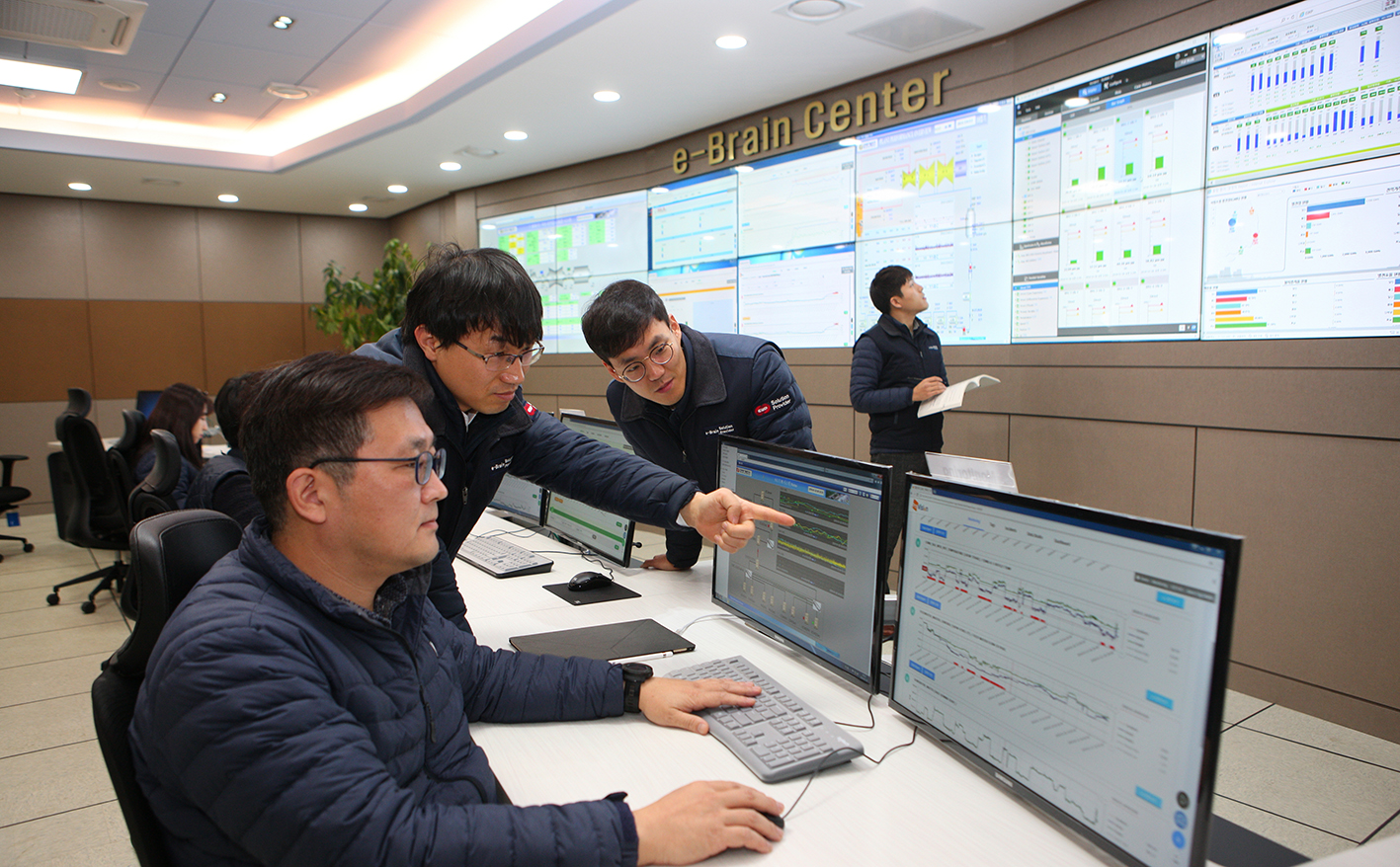 Staffers at the E-Brain Center look into the situation of power facilities. (Photos: EWP)

EWP Reveals 2030 Vision of Creating 27,000 New Jobs

EWP unveiled the 2030 Vision and management strategies with executives, staff members and cooperative company officials in attendance at its headquarters in Ulsan, Gyeongsannam-do. The vision calls for a shift from a power generation company into an energy company committed of fulfilling social responsibilities.

To this end, EWP has decided to raise its total facility capacity to 20GW and expand the portion of new and renewable energy power generation to 25 percent. EWP executives' responsibilities have been readjusted with a focus on future businesses.

EWP President said, "(We at EWP) will aggressively explore future business to break growth stagnation."