One more lounge than before to upgrade its passenger services at Incheon Int'l Airport to strengthen its passenger service this year being 30th anniversary for the air carrier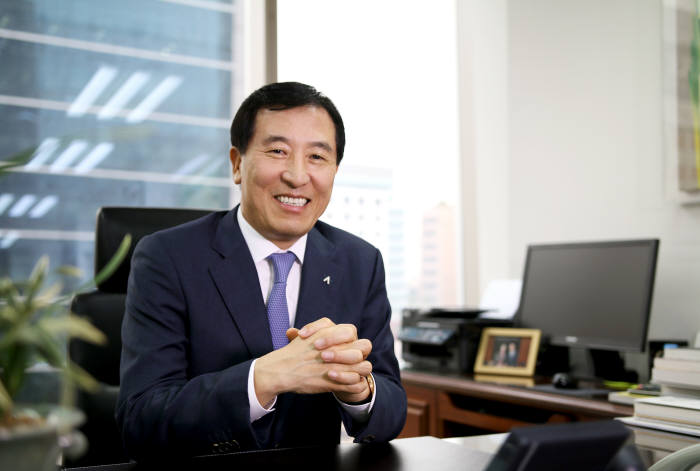 President Han Chang-soo of Asiana Airlines.
Asiana Airlines's management deal still remains the Highest Safety and Service with this year being the 30th anniversary year for the air carrier. Asiana Airlines, South Korea's second-biggest full-service carrier by sales, on Sept. 11 celebrated the 30th anniversary of its foundation and vowed to restore financial stability.

"We will successfully complete efforts to normalize management this year, which marks the 30th anniversary of establishment, on turnaround seen since 2016," said Asiana Airlines CEO Kim Soo-cheon during a press conference at Westin Chosun Hotel in central Seoul.

"Asiana Airlines takes great pride that we have demolished the 27-year-long monopoly here, strengthhening consumer sovereignty. The company started out with 823 employees and two airlines in 1988. It has grown into the country's second-biggest airline company after Korean Air. This year it is projected to post 25.6 billion won ($23.6 million) in operating profit with 10,237 workers, as well as 70 cargo and 12 passenger planes.

Due to weakening financial soundness, however, rating agency Korea Investors Service lowered Asiana Airlines' credit rating to BBB- from BBB in November last year. In response to increasing demand for low-cost carriers, Asiana Airlines will pursue a new business strategy centered on long-range flights, the company said.
As part of its plans to operate 19 long-distance routes with 32 aircrafts by 2022, Airbus A380 and A350 passenger planes will be introduced in April, the company said.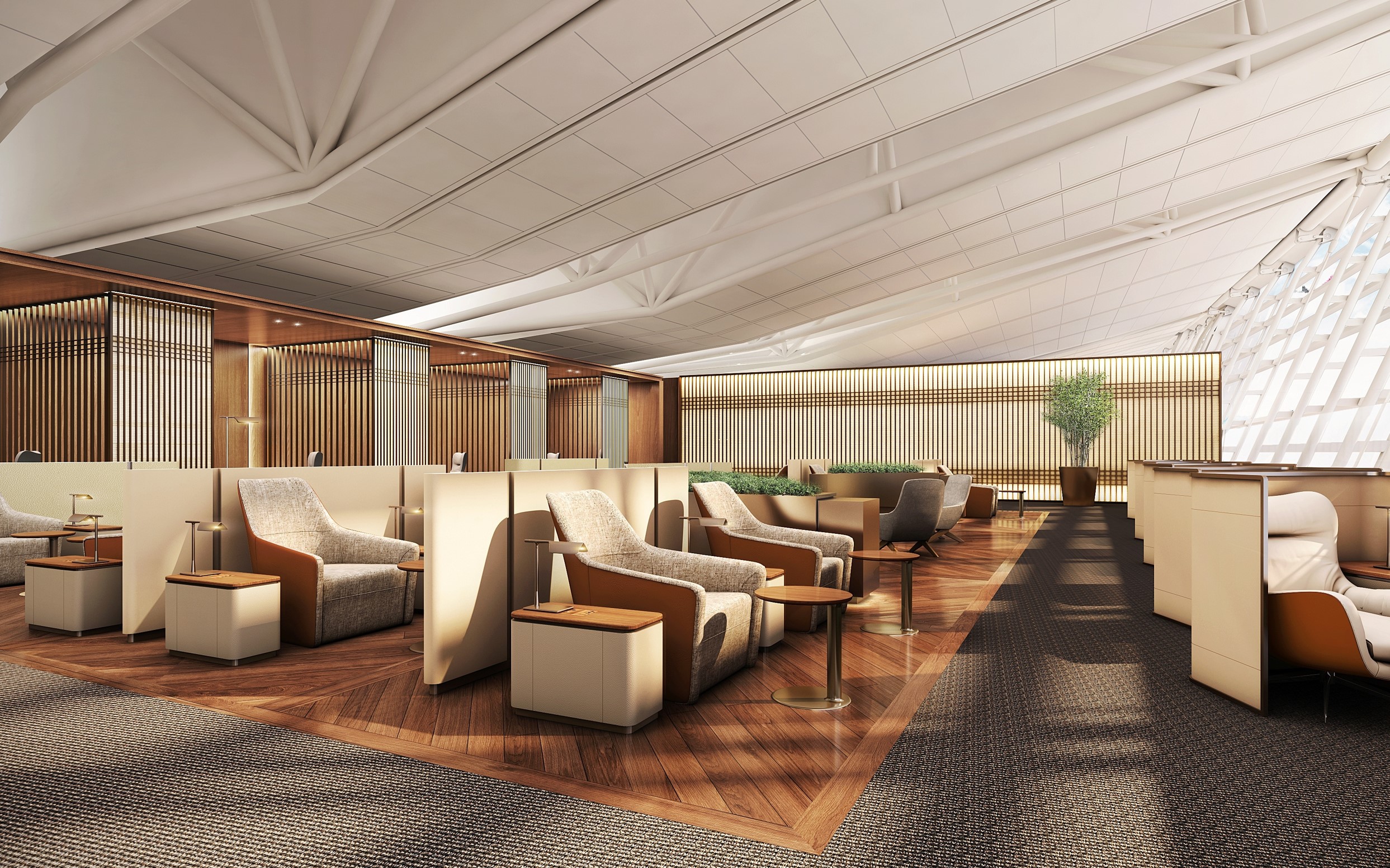 A view of the First Lounge of Asiana Airlines at No.1 Passenger Terminal of Incheon Int'l Airport. (Photos: Asiana)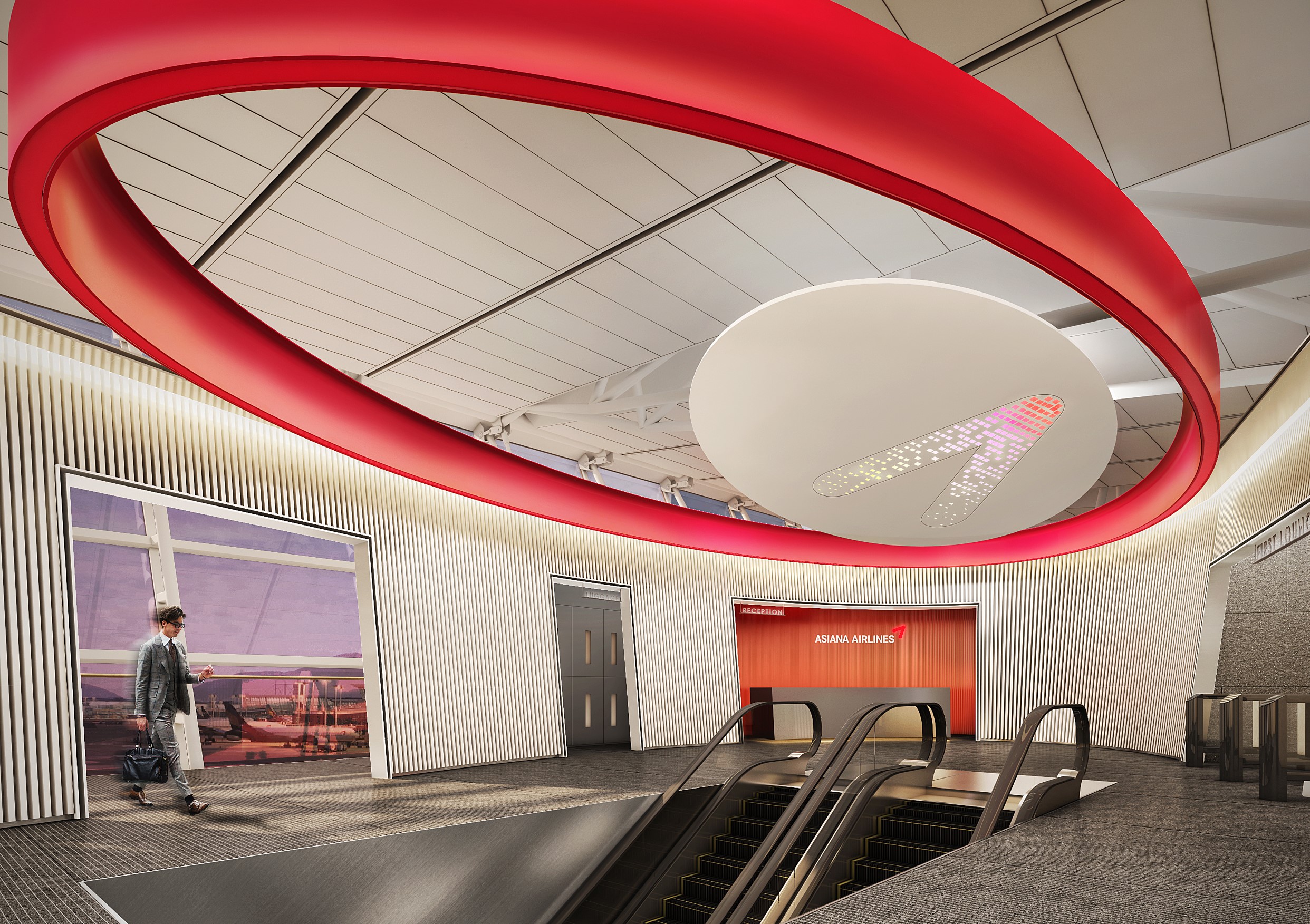 A view of the First-Business Lounge of Asiana Airlines at the No. 1 Passenger Terminal of Incheon Int'l Airport.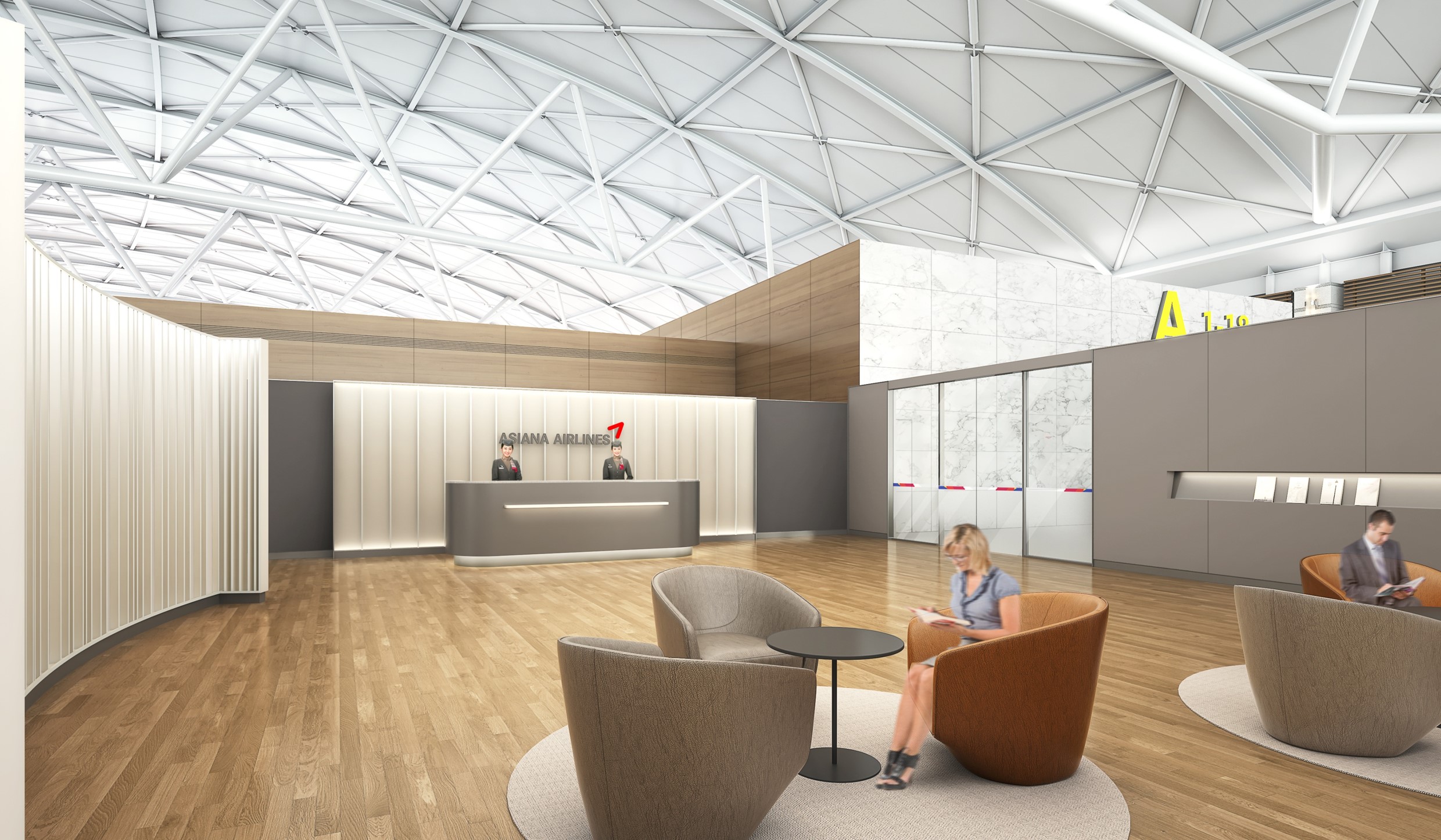 A view of the First Check-in Counter of Asiana Airlines.
Regarding growing public outrage over posts made on the anonymous online community Blind that Asiana Group Chairman Park Sam-koo had sexually harassed female flights attendants, Kim said, "We are looking into the case."

Asiana will launch routes to Venetia, Italy, and Barcelona, Spain, in May and August respectively, the company said, noting that the route to Venetia is the only direct flight from Asia.
The airlines would not be satisfied with the results of its operation in the past 30 years, but will spur its efforts to take on new challenges and create new values. As part of its moves, the airlines will renovate its facilities in the No. Passenger Terminal at the Incheon Int'l Airport and to provide upgraded services.

From Oct. 1, the counters for the passengers and lounges will be moved to from west to east with the passenger counters will not be called A.B. C. change from K.L.M. and the first and business class lounges will moved to Nos. 11 and 26 Gates from 43 and 28 Gates.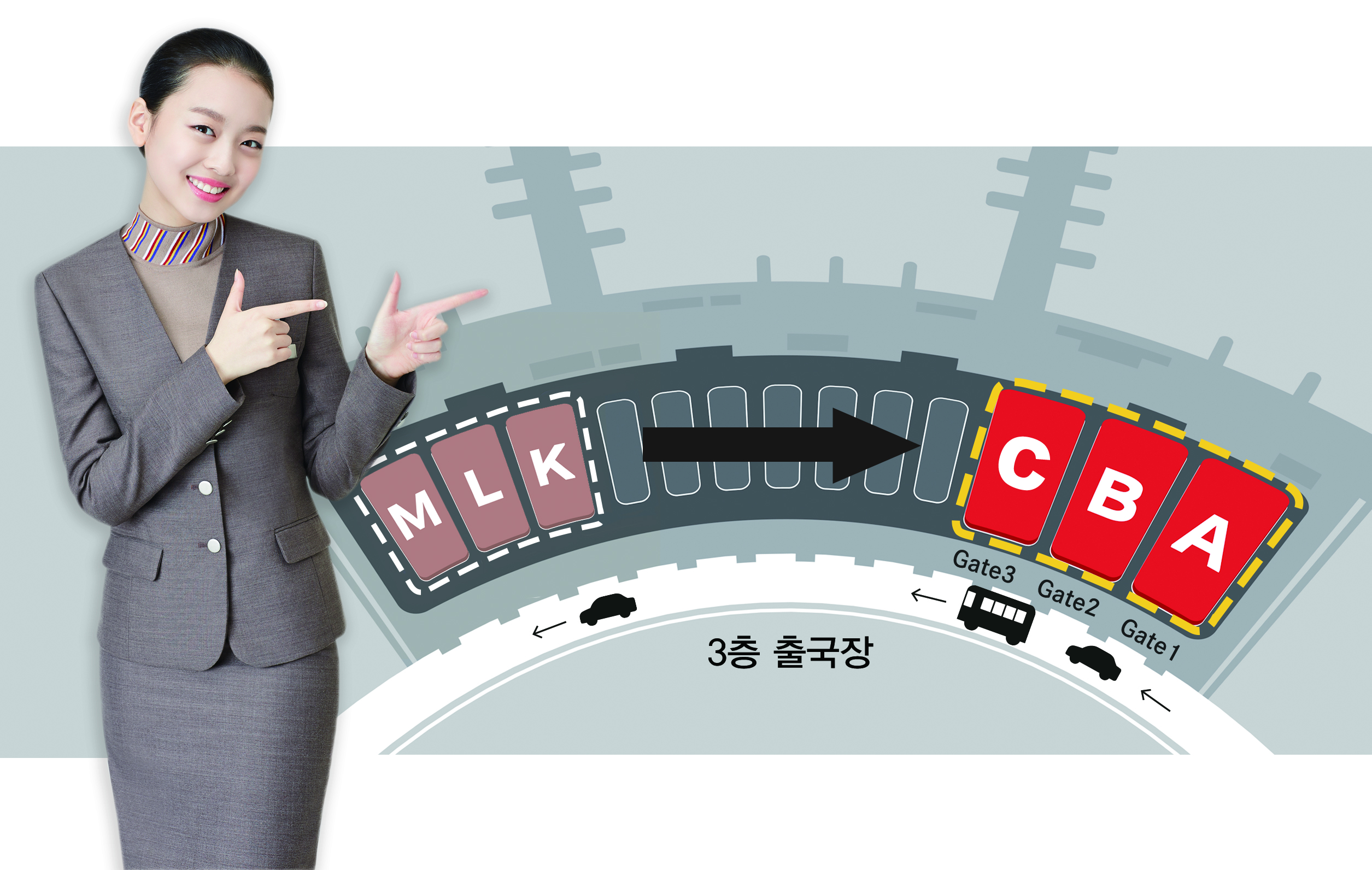 This map shows the moving of 'Premium Check-in Zone' at the departure lounge of Incheon Int'I Airport.
The air carrier will also open a new Premium Check-in Zone, which will have semi-transparent glasses to show it is a section segregated from the terminal spaces to give more ambience to help the passenger check in go more smoothly. There will be chairs and tables at the First Class lounges so that the passengers won't have to stand in lines to wait for their turns.

The air carrier will set up three new lounges on the east side of the terminal, one First Class lounge, and two business class lounges with one lounge of the two business lounges in east will be used as an exclusive lounge for Star Alliance members and foreign airlines from June, 2019. When all the remodeling is completed, Asiana will have four lounges at the Incheon Int'l Airport, one more than it used have, strengthening its premium services for the passengers.