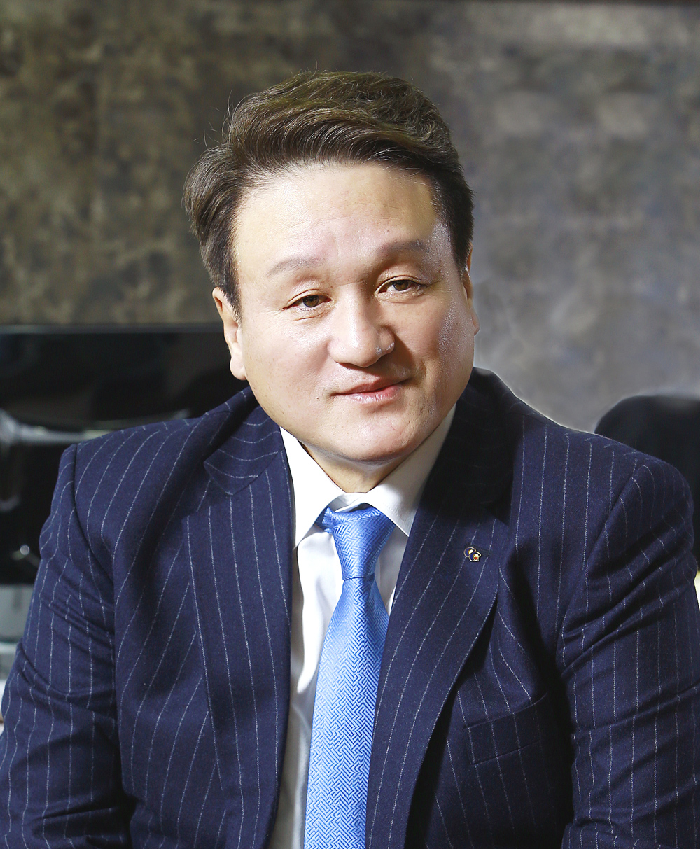 Chairman & President Park Seung-joon of Construction Guarantee. (Photos: CG)
Construction crew members are engaged in concrete forming work.
Construction Guarantee has released an executives and staff members' comprehensive liability guarantee, starting Sept. 10.

The executives and staff members' comprehensive liability guarantee consists of two types of guarantees. One is a directors' liability guarantee that covers compensations claims stemming from their business activities.
The other is a group identity guarantee that covers economic losses incurred by financial accidents involving construction company workers' embezzlement of company money and managers' due diligence violations and related legal claims.
Last year, CG began to develop the executives and staff members' comprehensive liability guarantee.
The guarantee had completed all processes necessary for the releasing of the insurance as it consulted with a reinsurance company on risks management and obtained a permission on the product from the Ministry of Land, Infrastructure and Transport (MOLIT).

The directors' liability guarantee is designed to help company directors commit to their duties at ease, thus contributing to stabilizing construction companies' management at a time when class action suits like minority shareholders' lawsuits, are on the rise, and in particular, executives are more likely to be at personal compensation claims risks due to large-sized suits incurred by Korean contractors' expanded overseas presence and foreigners' direct investments, CG said.

The group identity guarantee is similar to a personal identity guarantee insurance individual employees take up.

But in the case of the occurrence of large-sized financial accidents, compensations are too insufficient to restore damages, CG said. In particular, the group identity guarantee can cope with the spread of damages, incurred by the occurrence of large-sized financial accidents at construction sites, to contractors, subcontractors and construction crews.

For employers, their subscribing the executives and staff members' comprehensive liability guarantee is considered to be a cost increase, but it contributes to comprehensive risk management of the construction industry and guarantees stable management activities.

Individual employees who take out the group identity guarantee do not need to subscribe with a separate personal identity guarantee insurance, so it has more positive effects like easing of economic burden.

CG has set minimum levels of rates so that member companies can take up the directors' liability guarantee, and the rates will be lowered to bring more benefits to member companies in the case of a rise in subscribers of the guarantee.

Claims compensation regimes will be overhauled so as to provide compensation services in a swift fashion and without disputes and rational interpretation of terms of the guarantee will be done to max out member companies' position, CG said.