Under stewardship of Vice Chmn. Park Jin-soo, LG Chem is forecast to continue to cruise to good business performances during remainder of this year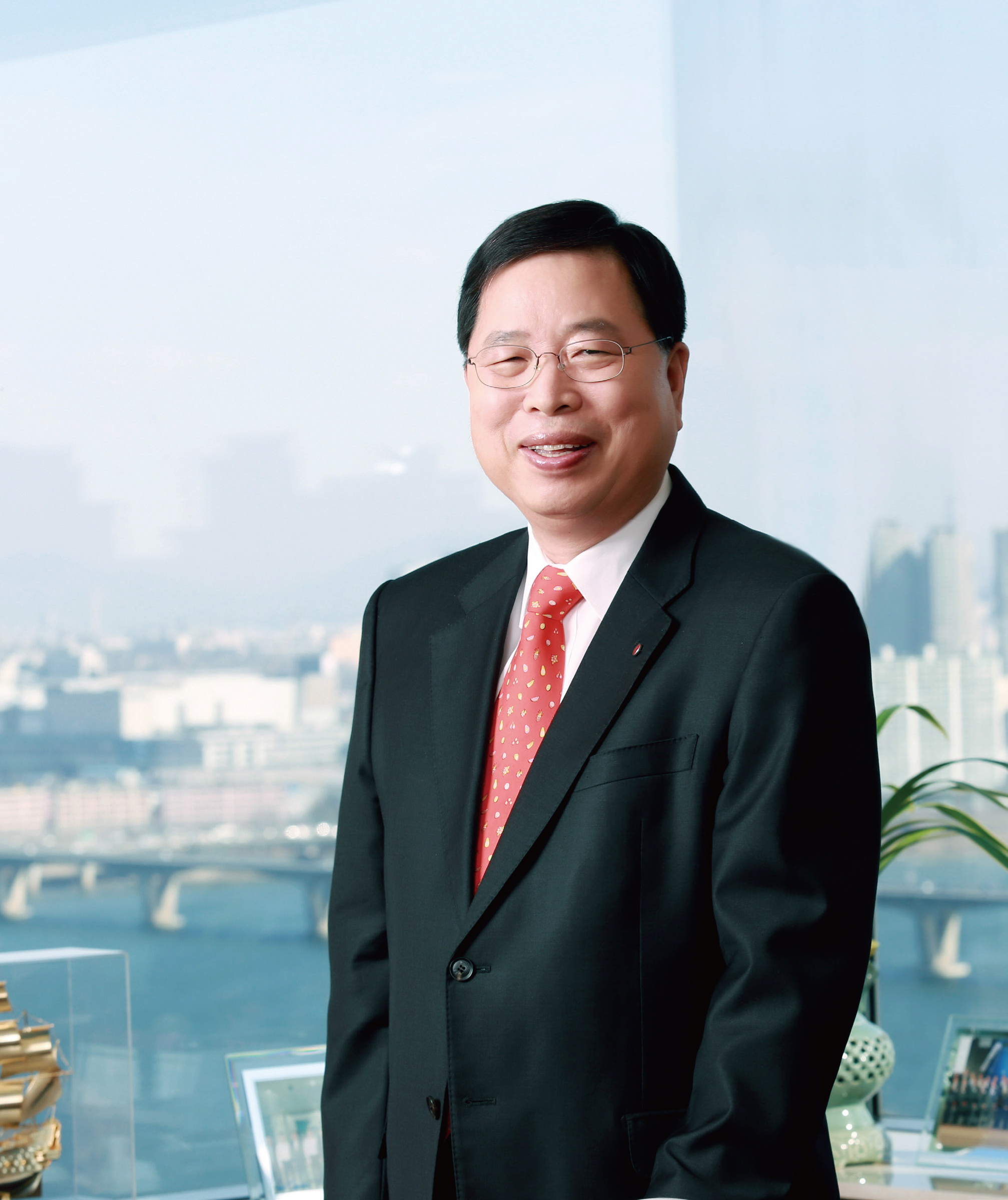 LG Chem Vice Chairman Park Jin-soo.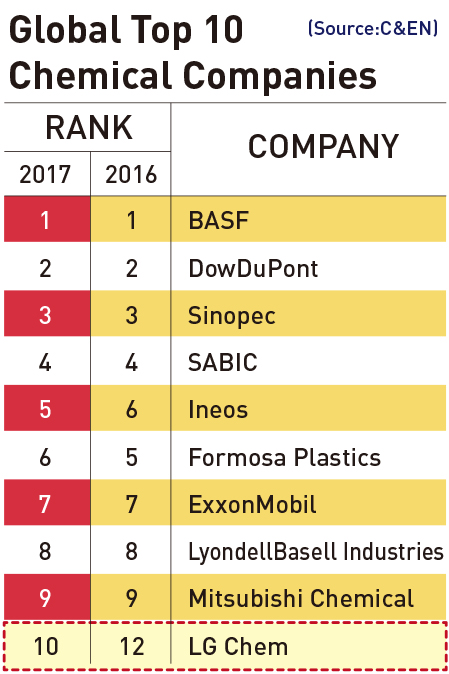 LG Chem has become the first Korean chemical company to join the list of the top 10 global chemical companies. The watershed feat was owed to LG Chem Vice Chairman Park Jin-soo's "guts management," which was designed to make continuous and dramatic investments to ramp up LG Chem's competitiveness.

LG Chem said on July 31 that the company placed 10th on the ranking of C&EN Global Top 50 announced by the journal "C&EN" of the American Chemical Society (ACS). C&EN reveals the C&EN Global Top 50 every year based on sales of major companies, the size and growth rate of operating profit.

BASF of Germany topped the list, followed by DowDupont of the United States, Sinopec of China, SABIC of Saudi Arabia, and Ineos of the United Kingdom.

LG Chem is the first Korean chemical company to make it onto the list of global top 10 companies, up two shots from last year's ranking. LG Chem ranked fourth in Asia following second runner-up Sinopec, Formosa Plastics of Taiwan, which placed sixth, and Mitsubishi Chemical of Japan, which ranked ninth.

Among the C&EN Global Top 50 companies were Lotte Chemical, which ranked 22nd, and SK Innovation, which placed 38th.

As the battery business sector grows, C&EN said that LG Chem plans to expand R&D manpower to 6,300 researchers by 2020. The Korean chemical company is implementing aggressive investment projects by securing cathode materials through the establishment of a joint venture with China's Zhejiang Huayou Cobalt, it said.

LG Chem is accelerating efforts to expand new areas by hosting an innovation content offering $150,000 in grants to scientists in materials, bio and other new industry segments. LG Chem succeeded in surpassing 7 trillion won in the 2nd quarter of this year, marking its best-ever business performance.

In a consolidated financial statement for the period between April and June, LG Chem said it chalked up 7.051 trillion won in sales, up 10.5 percent over the same period of last year. Despite raw material price hikes, LG Chem achieved the best-ever sales on the back of a rise in sales in value-added products of the basic materials segment and best-ever business performance of LG Electronics, the company said.

LG Chem CFO Chung Ho-young said such external uncertainties as oil, foreign exchange fluctuations and global trade wars still prevail. The company is predicted to maintain growth momentum by upgrading the business structure of the basic material segment and expanding sales with a focus on the EV battery segment.
LG Chem plans to continue massive facility investments in the next two and three years to strengthen its competitiveness.

The company is expected to pour more than 4 trillion won in facility investments during the period higher than an original goal of investing 3.8 trillion won. Of late, the company unveiled a plan to earmark 2.8 trillion won to expand the capacity of the naphtha cracking center in Yeosu and value-added polyolefin facility by 800,000 tons, respectively.