Andong, Home of Traditional Korean Maskdance, Becomes a Magnet for Attracting Tourists
2018 Andong Maskdance Festival will open on Sept. 29 for a nine-day run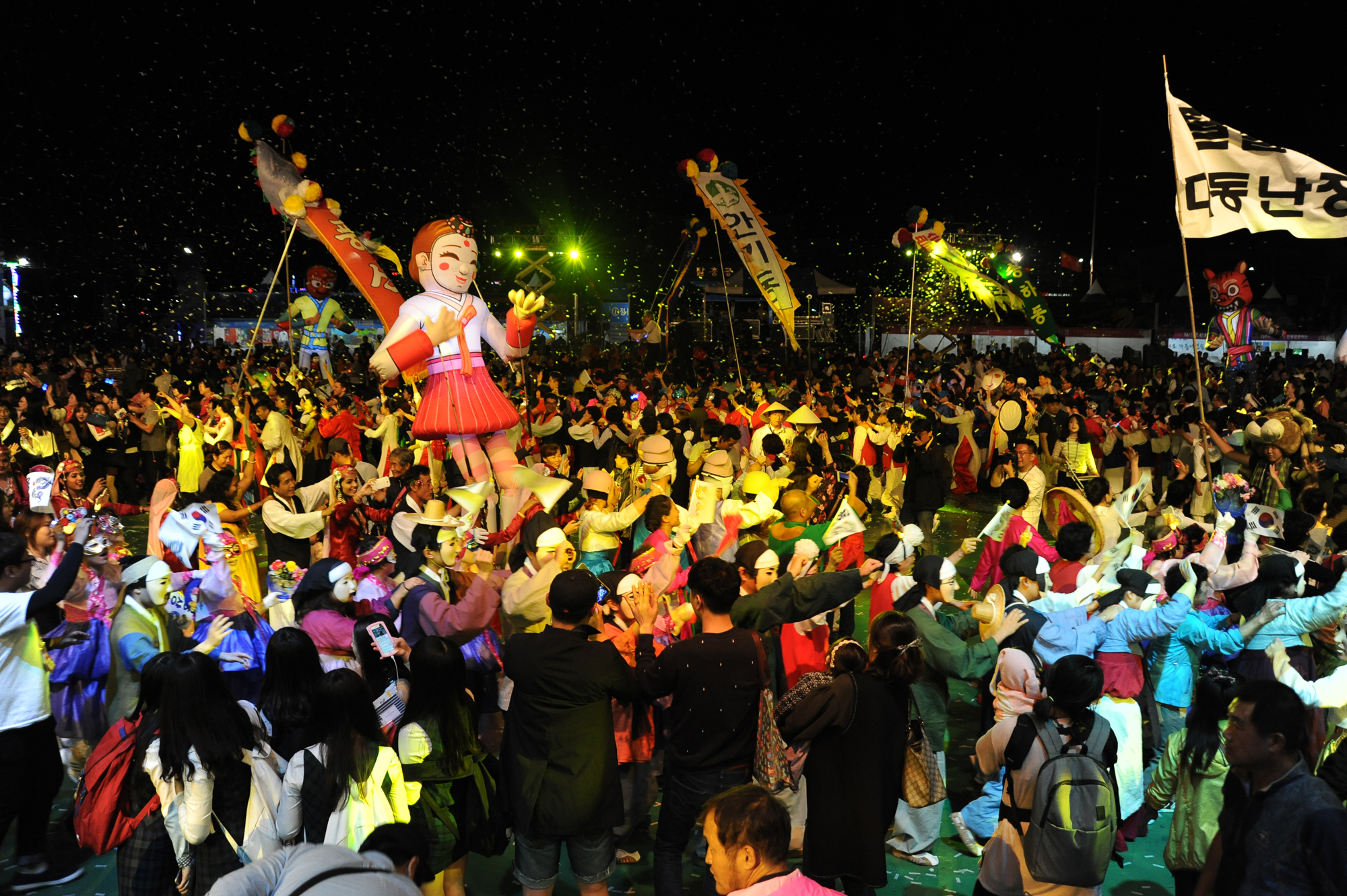 A scene from the 2016 Andong Maskdance Festival in which hundreds of people enjoy and experience thrilling maskdances. The 2018 Andong Maskdance Festival, to be held under the theme "Janus, Opening the Festival," will open at Andong Maskdance Park in Andong on Sept. 29 for a nine-day run.
The 2018 Andong Maskdance Festival, one of the nation's top 10 culture and tourism festivals selected by the Ministry of Culture, Sports and Tourism. (Photos:MCST)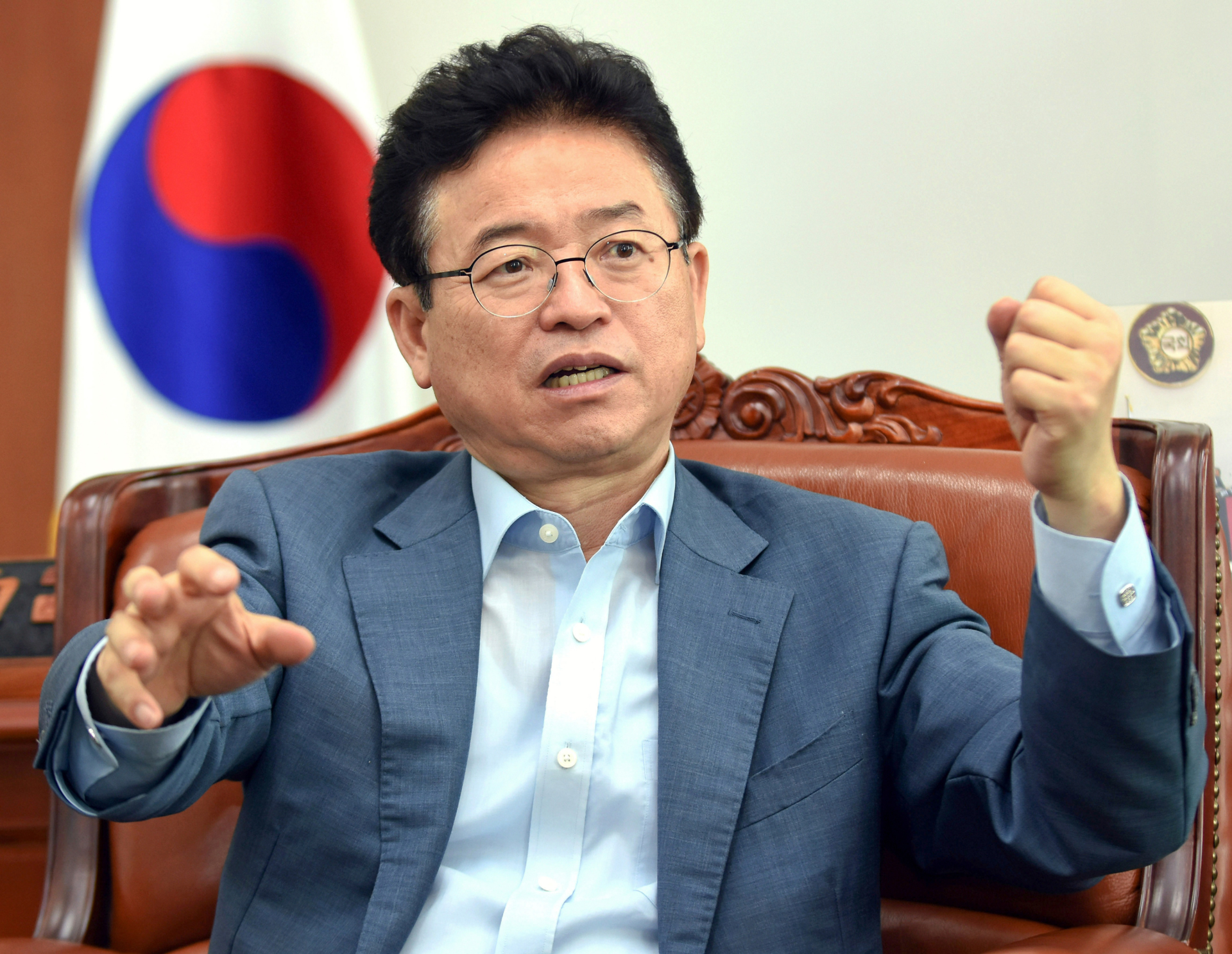 Gyeongsangbuk-do Gov. Lee Cheol-woo.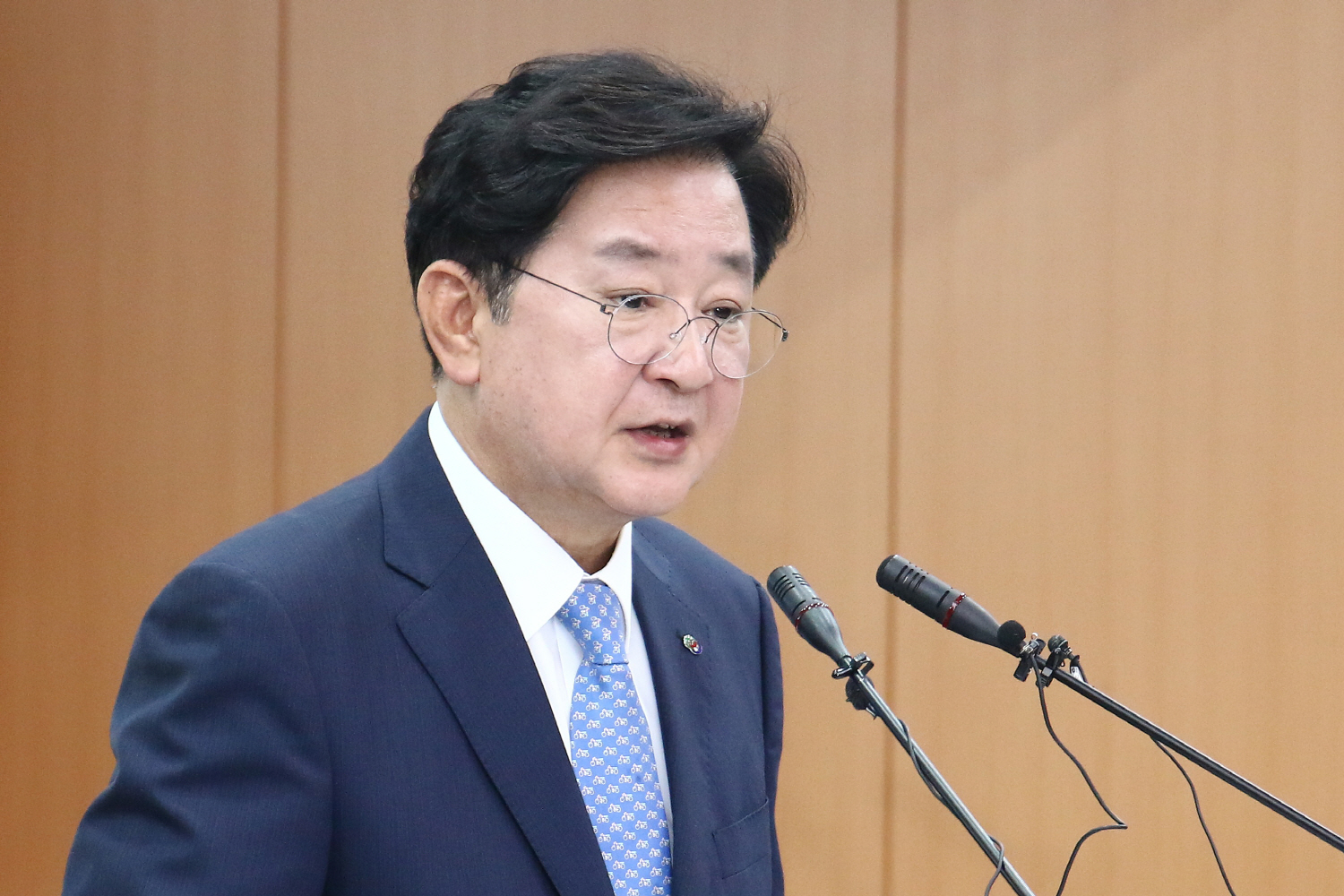 Andong Mayor Kwon Young-se.
The 2018 Andong Maskdance Festival will raise its curtain on Sept. 2 for a nine-day with performances scheduled including those by foreign mask dance troupes.

Korean mask dance troupes will present a number or exotic mask dances at the Andong Maskdance Park in Hahoe village including the Kwanno Mask Dance, the Kosung Okdangdae, the Tongyoung Okangdae, and the Yangju pyolsandae, among others in the Korean programs. Foreign troupes scheduled to perform at
Andong maskdance festival selects its theme every year and tries to create a choreography to interpret the theme through various dance movements in order to bring out the hidden inspirations. This year's theme is "Janus, Opening the Festival."

Pseudonym and freedom are synonymous and in this sense, a mask dance festival is a scene of freedom as well as a scene of festivity. Similar with the traditional mask dance, too, was created a scene of satire and humor for the unity of all to harmonize the tradition and off-beat culture and to recreate them in a modern sense in a bid to collect the creative nature of our times.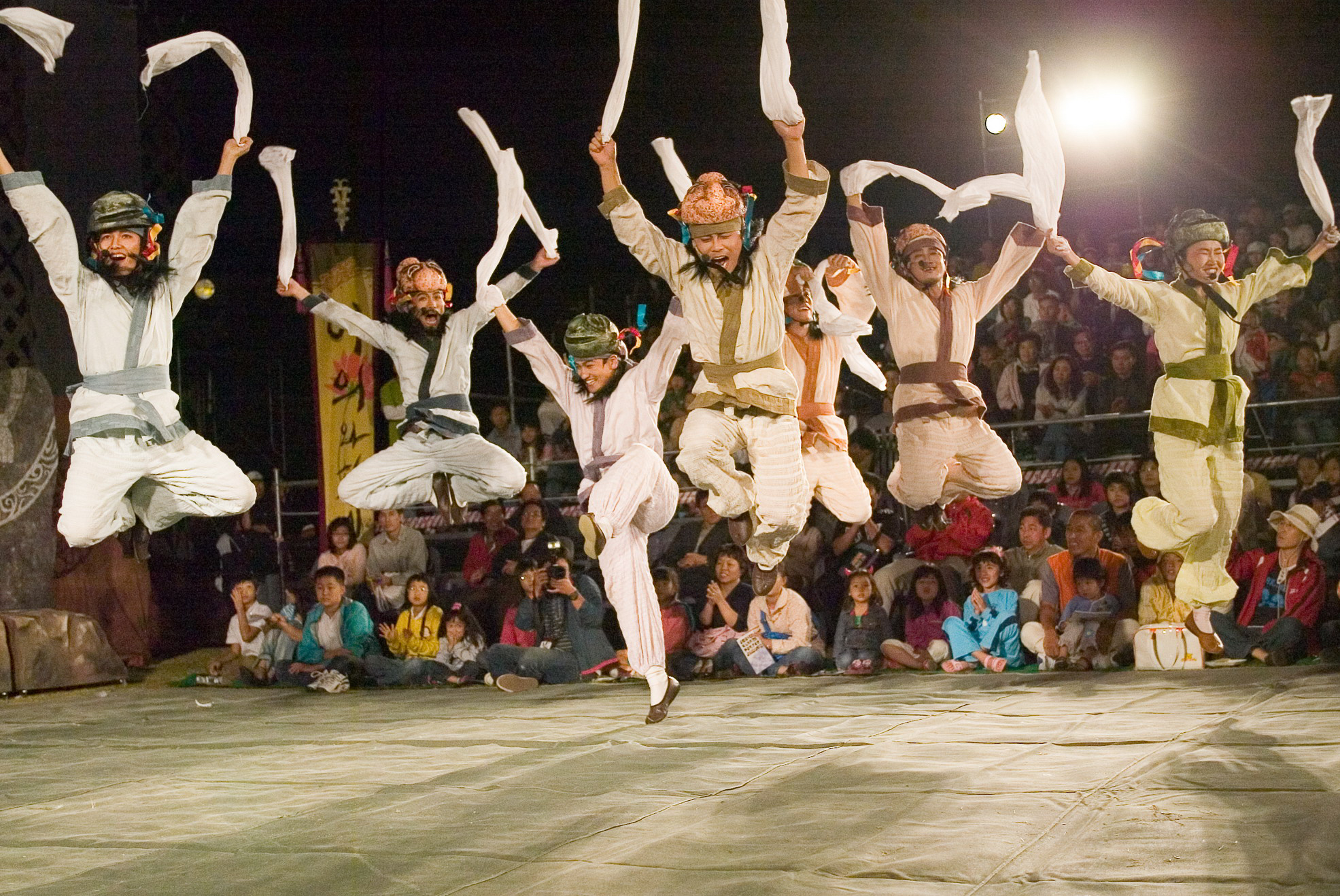 A scene of a maskdance troupe's performance at the 2017 Andong Maskdance Festival.

The Andong mask dance, having the Hahoe shaman mask dance as its predecessor going back some 800 years in history and festivals attract the world's citizens in one place. So far, Andong, East Asia's cultural town, has been doing its part in the area of the exchange of mask dance festivals in scores of nations. Masks are general cultural equipment that most easily shows off cultural diversity in value well, doing its share of work as a medium for cultural exchange in the form of dance.

The annual Andong Maskdance Festival owes its birth to the Hahoe maskdance drama, which was named an Intangible World Cultural Heritage by UNESCO in 1997 and won various awards both at home and abroad as it showed off various forms of mask dance, exploding the spiritual excitement to villages everywhere on earth. The event has reached adulthood now and is preparing to industrialize itself, taking advantage of its potential to grow far above its artistic value.

The Andong event went from being just an art performance to a mass entertainment event with three kilometers of street parades in Andong. Other exciting dances include 'talara' dance taken from the Hahoe maskdance drama with clothes and masks made with design themes borrowed from traditional customs in Andong to get the spectators physically experience the real aspects of Andong traditional culture.
A scene of a Chinese maskdance troupe's performance at the 2017 Andong Maskdance Festival.

Andong's Rich Cultural Heritage

The Andong area has a variety of socio-historical and religious heritages from different periods, from ancient times to the present. Andong holds the largest number of cultural properties in Korea. Andong has been preserving the largest cultural properties in Korea and it reveals a very vivid picture of the aesthetics and traditions of the Orient.

We can find not only tangible cultural and historical heritages like ancient villages, but also many intangible cultural properties of the Andong tradition such as Cha-Jeon-Nori (demonstration of Battle game, involving hundreds of men working together), Not-Dari-Balgi (a female play), Hajeon Ssaeum and Jeojeon Nonmegi(farmers' song), Naebang Gasa(women's calligraphy), Hangsangsori(a funeral dirge) etc.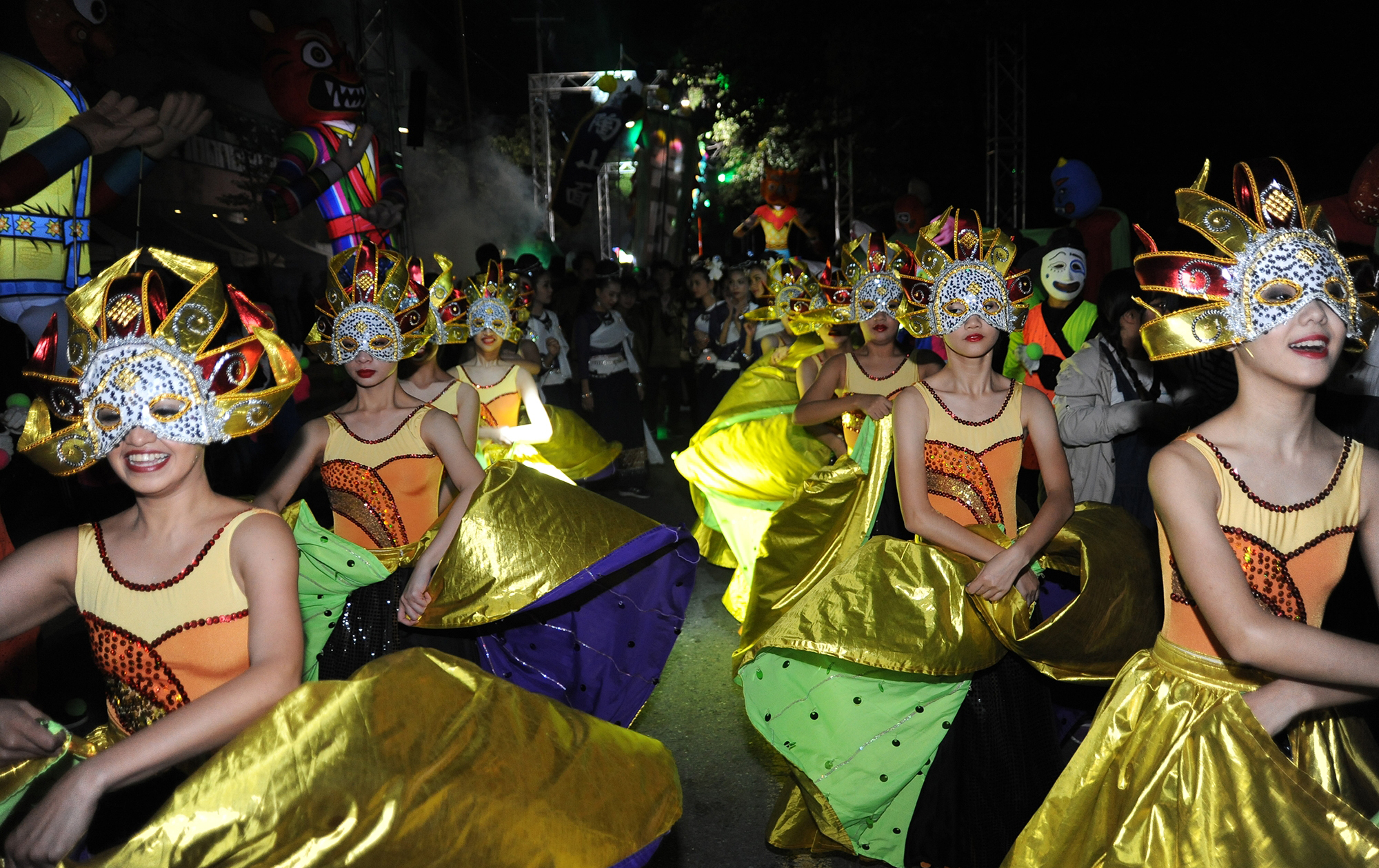 A scene of an Indonesian maskdance troupe's performance at the 2016 Andong Maskdance Festival.

The abundant cultural heritage of Andong is attributed to the worth-oriented philosophy of the Andong people who have coped with numerous social changes and positively adapted to new cultural traditions. Hence, various elements of Oriental culture have flowed into Andong and been re-synthesized into the distinctive Andong way of life and culture.
These socio-cultural, historical and religious heritages are the basis of the Maskdance Festival.
We can learn quiet composure and mindfulness through understanding the significance of traditions through the excitement of the Mask dance. Therefore, the mask dance is composed of the experience of Andong culture and joy of the festival like yin and yang marks in Korean flag.