Prudential Center stages KCON New York while Convention Center and Staples Center shined Korean culture and entertainment in LA Aug. 10-12 with a slew of Hallyu stars lined up on the list of performers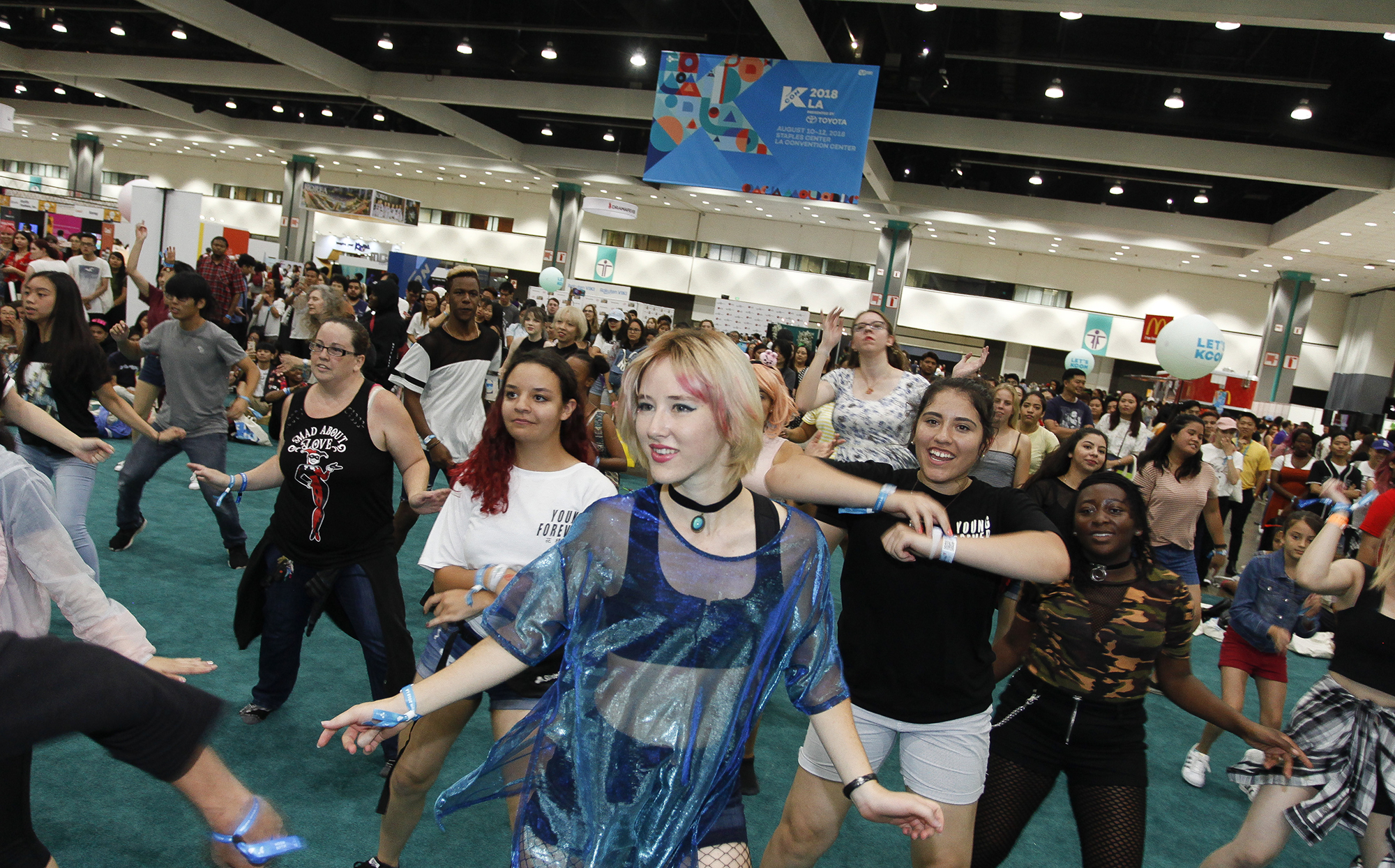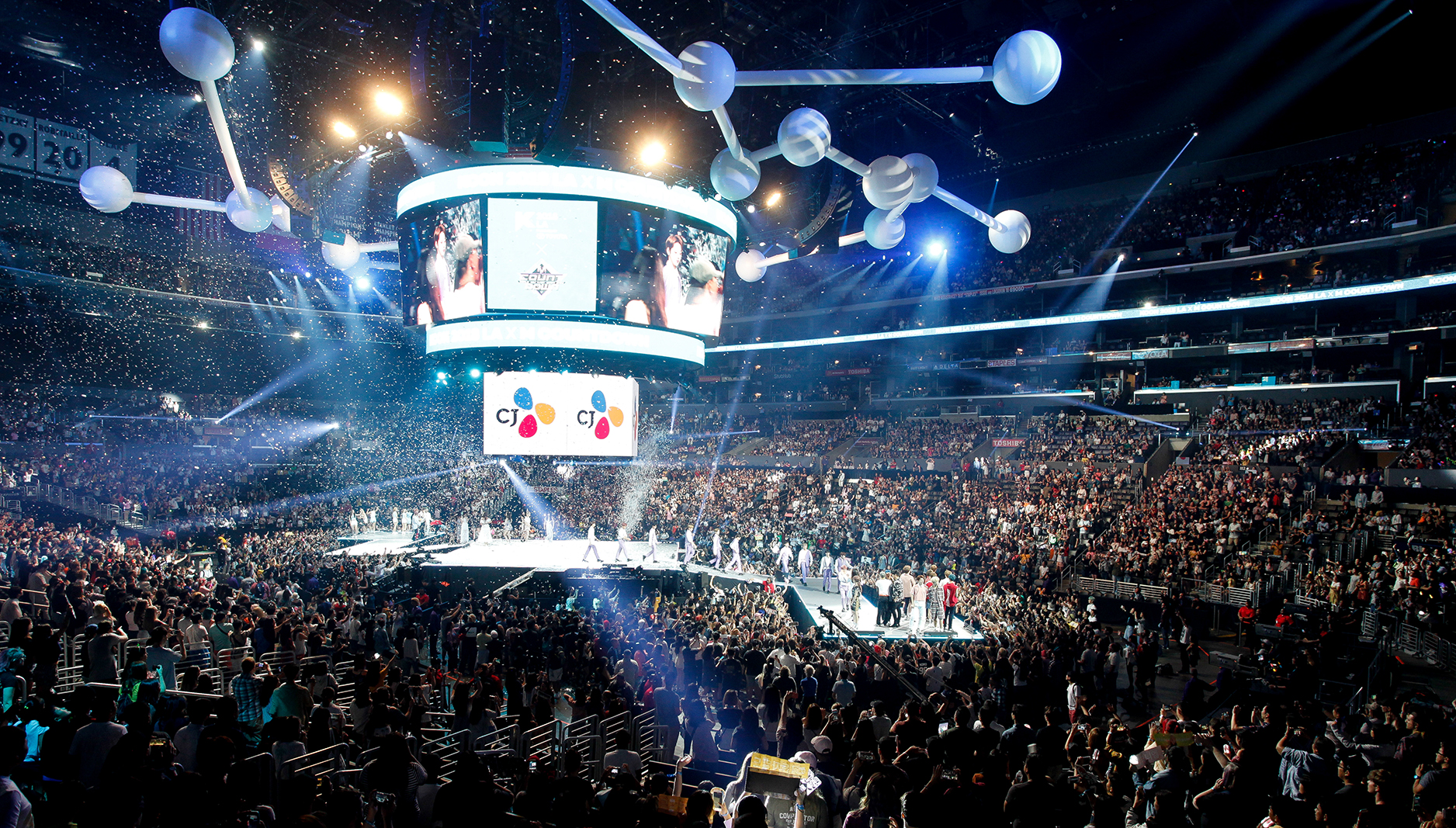 A view of LA Convention Center where KCON 2018 took place Aug. 10-12 to show fancy moves and tunes rooted deeply in ancient Korean traditional culture for excitement of LA fans. (Photos: CJ Group)
KCON USA is taking over America, again with exotic moves and tunes deeply rooted in ancient traditional Korean culture. KCON NY already enthralled the east coast when it was performed at the Prudential Center in Newark, NJ, June 23-24. Now, KCON LA unveiled its magical numbers at the Los Angeles Convention Center and STAPLES Center , Aug. 10-12.

KCON is devoted to bringing "All Things Hallyu" to North America . Hallyu, aka the "Korean Wave," refers to the rise in popularity of Korean entertainment and culture around the world. This year's convention will mark KCON's seventh year of celebrating Korean culture with American fans in the US. The convention showcases various aspects of Korean culture and entertainment; from beauty to snacks and music to dance, there is something for everyone at KCON.

KCON LA was staged over a three day period at the Los Angeles Convention Center, Aug. 10-12, with musical performances taking place next door at the STAPLES Center the last two days of the convention. KCON has already begun announcing this year's musical guests, with more expected to be announced before the event.

Check out KCON LA details and what K-pop artists are on this year's lineup below:

CONVENTION INFORMATION DATE
Aug. 10-12 — Los Angeles, CA — Los Angeles Convention Center

CONCERT INFORMATION
Aug. 11 — Los Angeles, CA — STAPLES Center (Tickets)(Parking)
Aug. 12 — Los Angeles, CA — STAPLES Center (Tickets)(Parking)

KCON LA 2018 LINEUP
Chungha, Wanna One, Nu'est W, IN2IT, Davichi, Ailee, Golden Child, Pentagon, Roy Kim, MOMOLAND, Crush, Dynamic Duo, SEVENTEEN, fromis_9, TWICE
Ailee is a Korean-American singer and songwriter. She was born in Denver, Colorado in 1989 and moved to South Korea in 2010, when she signed under YMC Entertainment. After being recognized for her singing on Singer and Trainee, she acted in drama series Dream High 2. Ailee received the "Best New Artist Award" at the Melon Music Awards, Golden Disc Awards, Gaon Chart K-Pop Awards and the Seoul Music Awards.
She has also received a "Best Newcomer" and Four "Best Female Vocal Performance" awards at the Mnet Asian Music Awards for "U&I," "Singing Got Better," "Mind Your Own Business," and "If You." Ailee has currently released one studio album, four EP albums, and thirteen singles. She has also featured in the popular drama series Guardian: The Lonely and Great God's OST "I will Go to You Like the First Snow" in 2017, winning her "Best OST" award at the Mnet Asian Music Awards.

Crush debuted in 2012 with the release of single "Red Dress." He released a single titled "Sometimes" in April 2014 and his first album, Crush On You, in June 2014. This R&B artist hailing from Amoeba Culture has boosted his experience with producing gigs for Korean rappers LOCO, Gray, Zico.

In 2014, he collaborated with Zion.T to release the single "Just" which became another hit. As a solo artist, Crush had an immensely successful 2014 with the sensual "Hug Me" and melancholic "Sofa" followed by the release of two EPs, Interlude and Wonderlust, in 2016. In 2018, Crush released a new single titled "Bittersweet."
Roy Kim began his singing career after winning Mnet's talent competition series Superstar K4 in 2012.
He officially debuted with his first studio album, Love Love Love, in 2013. The album features nine tracks and spawned two hit singles: The lead single "Love Love Love" AND the million-selling hit "Bom Bom Bom" which became the fourth most successful song of that year in South Korea.
Following the album's success, Roy Kim earned "Best New Male Artist" from the 2013 Mnet Asian Music Awards and "New Rising Star Award in Disk Album" from the 2014 Golden Disk Award. Since his debut, Roy Kim has 3 studio albums, 1 EP album and 10 singles, scoring two number-one singles on the Gaon Music Chart. In February 2018, his latest single "Only Then" took number 2 spot on Billboard's Korea K-Pop 100 Chart.