'Free Economic Zone for Unification' to be Built in Area bordering Gyeonggi-do and Gangwon-do: President Moon
Makes proposal of establishing "East Asia Railway Community" involving six Northeast Asian countries as well as United States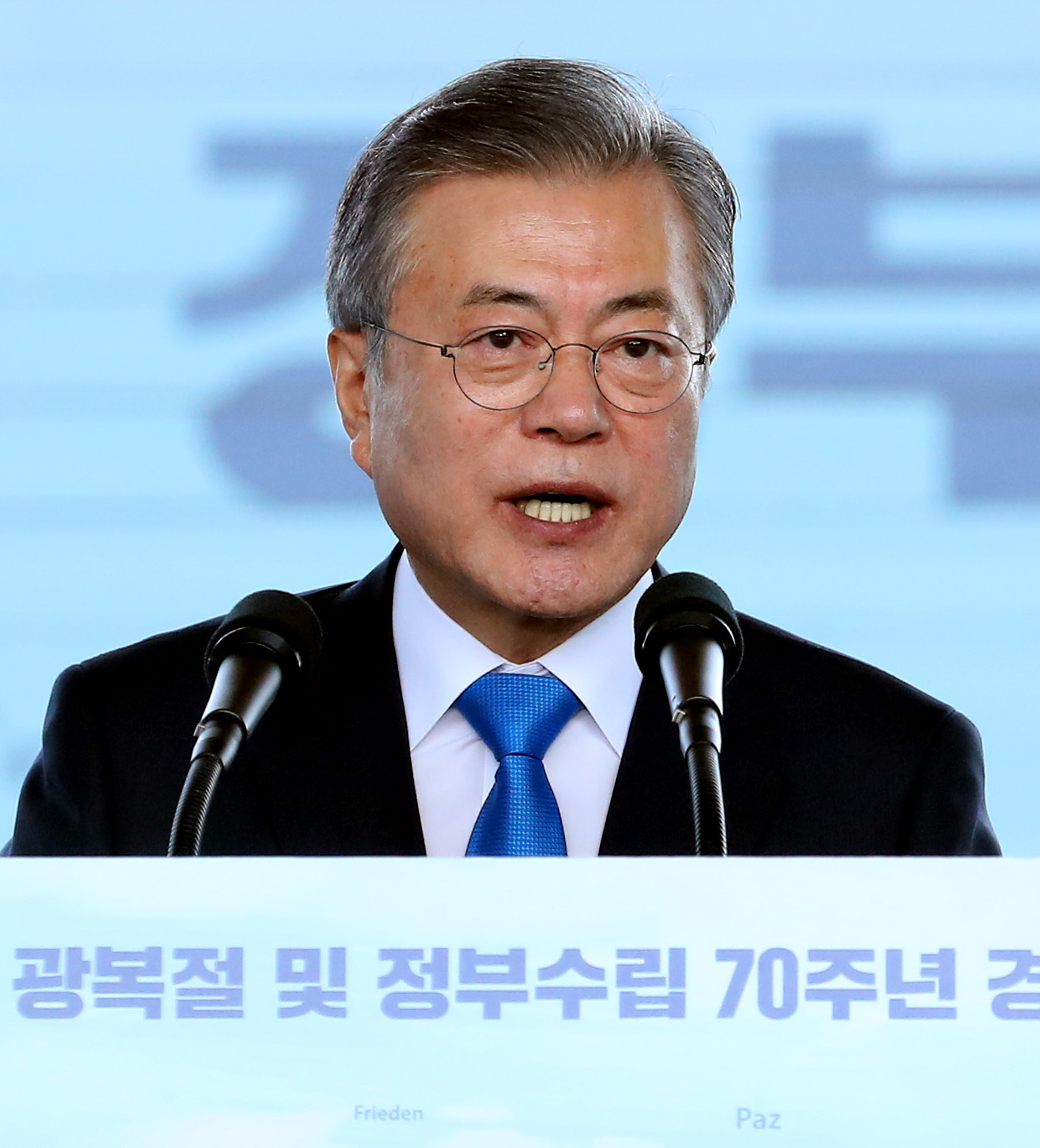 President Moon Jae-in delivers a commemorative speech at a ceremony to celebrate the 73rd anniversary of Liberation Day and the 70th anniversary of the establishment of the Korean government at the National Museum on Aug. 15. (Photo on the courtesy of Cheong Wa Dae)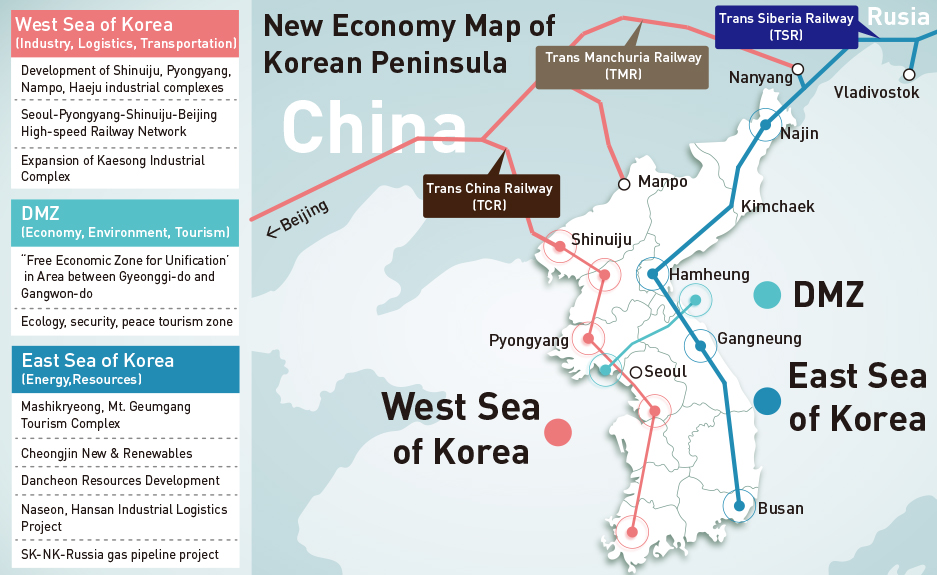 "If military tensions are eased and peace is achieved, a free economic zone for unification will be set up in an area bordering Gyeonggi-do and Gangwon-do, and it will create many jobs and serve as opportunities to help the regions and SMEs achieve dramatic development."

President Moon Jae-in made the remarks at a ceremony to mark the 73rd anniversary of Liberation Day and the 70th anniversary of the establishment of the Korean government at the National Museum in Yongsan, Seouo, on Aug. 15. President Moon stressed that peace is a sum of the economy.
In particular, Moon floated an idea of establishing an "East Asia Railway Community" involving six Northeast Asian countries — South Korea, North Korea, China, Japan, Russia, and Mongolia – as well as the United States.

The upcoming community, expanding the horizon of the Korean economy to the northern continent, will be a main artery of co-existence and co-prosperity in Northeast Asia, leading to energy and economic communities in East Asia, and it will be the starting point of the establishment of a Northeast Asian multilateral peace security regime, the president said. The proposal is taking its cue from a model of the establishment of the European Coal and Steel Community, established by six European countries in 1951, which had led to the establishment of the European Community.

President Moon said his government targets holding a ceremony to launch projects to connect railway and road networks between the two Koreas in accordance with the Panmunjom Declaration for Peace, Prosperity and Unification on the Korean Peninsula, issued after the April 28, 2018, inter-Korean summit.
Quoting a report by the Korea Institute for International Economic Policy (KIEP) on the benefits of inter-Korean economic cooperation projects, he said, economic benefits inter-Korean economic cooperation will bring in the next 30 years are forecast to stand at least 170 trillion won.

The calculations include those of the reopening of the Kaeseong Industrial Complex and the resumption of South Koreans' trips to Mt. Geumgang in North, and connection of inter-Korean railway network, and some North Korean resources development projects.

The president said, "Division should be overcome for "our survival and prosperity, and even though political unification is far away, South and North Korea should settle down peace, travel each other freely and establish a common community – the real liberation to us."

But President Moon cited the preconditions – economic cooperation after complete denuclearization of the Korean Peninsula, saying that full-fledged economic cooperation can be realized after complete denuclearization and peace on the Korean Peninsula are established.

President Moon disclosed a plan to visit Pyongyang to hold the 3rd inter-Korean summit slated for next month, saying that the two leaders will confirm the implementation of the Panmunjom Declaration and they will make dramatic steps to move toward the declaration of the end of the Korean War and the establishment of a peace regime on top of complete denuclearization of the Korean Peninsula.