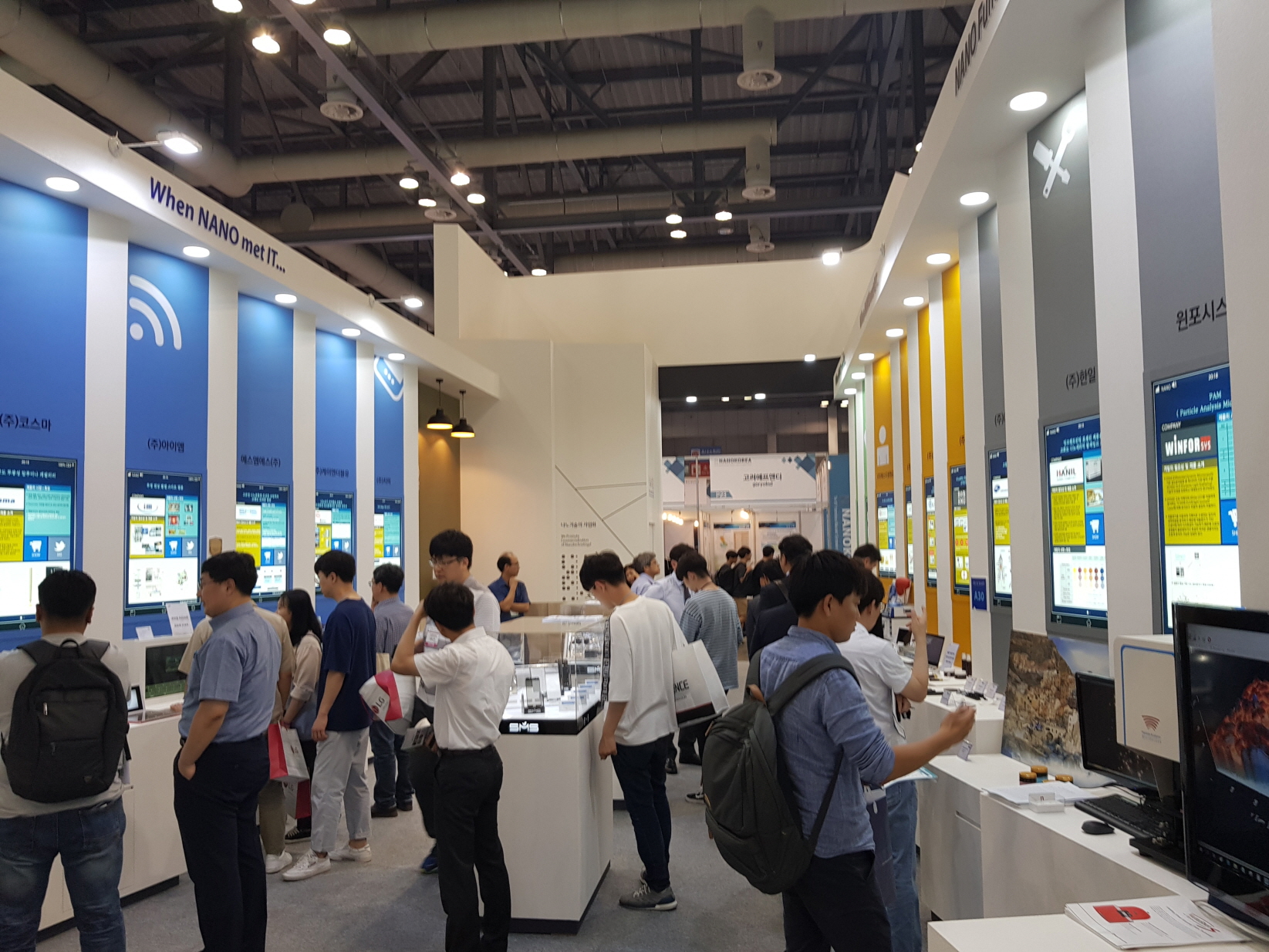 A view of the Nano Korea 2018 held at KINTEX, north of Seoul from July 11 to 13.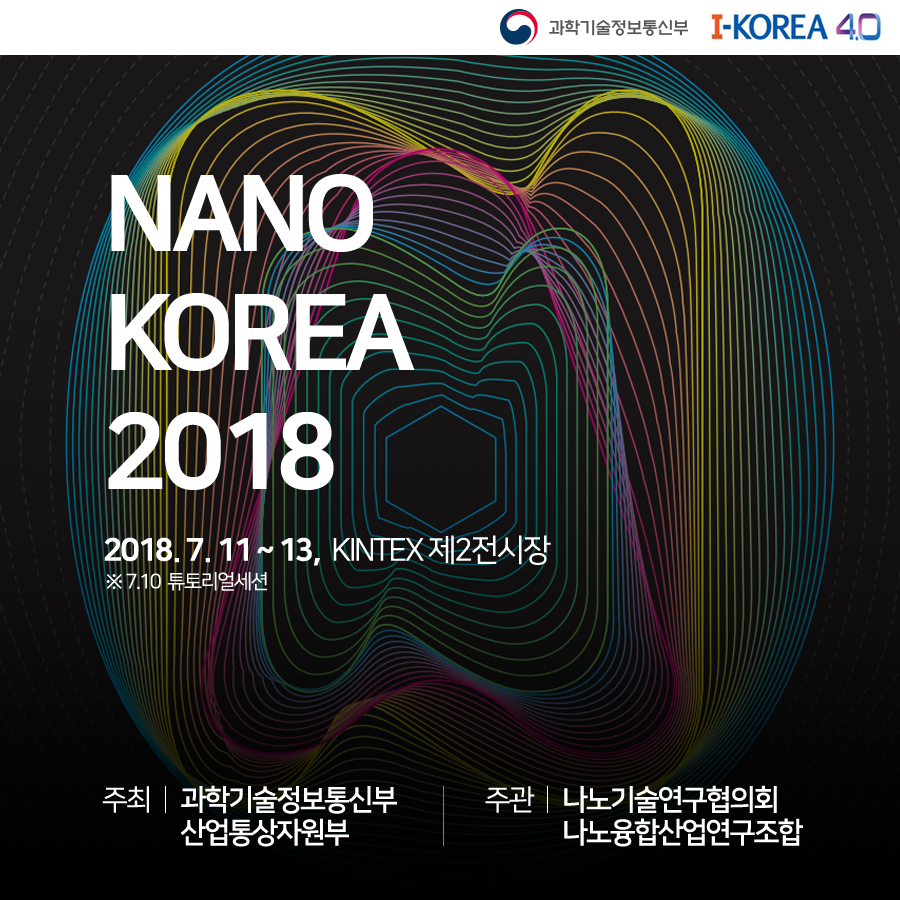 A poster of the exhibition. (Photos: MSIT)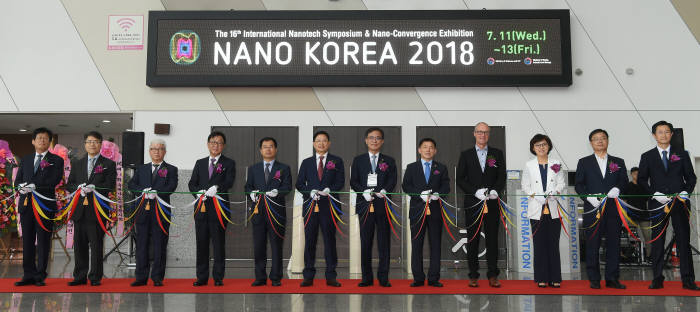 Dignitaries, including MSIT 1st Vice Minister Lee Jin-gyu and Dir.-Gen. Kang Kyung-sung in charge of materials and parts industry policy at the MOTIE, cut the ribbon to open the Nano Korea 2018.
The Nano Korea 2018 took place at KINTEX, north of Seoul, from July 11 to 13 to spread the use of nano research and invigorate nano convergence industries.
The exhibition & conference, hosted by the Ministry of Science and ICT (MSIT) and the Ministry of Trade, Industry and Energy (MOTIE), is one of the world's top three nano fairs, along Nano Tech Japan and Techconnect World of the United States.
Among about 200 people on hand at an opening session were MSIT 1st Vice Minister Lee Jin-gyu, Dir.-Gen. Kang Kyung-sung in charge of materials and parts industry policy at the MOTIE, Rep. Park Gwang-eun, Rep. Lee Hyun-jae, and Rep. Shin Yong-hyun.
Starting with a session of sharing outcomes of innovative growth at the nano sector, the Nano Korea 2018 also coincided with such diverse events as the Nano Convergence Show 2018 and Nano International Symposium. Samsung Electronics President Chung Eun-seung and Chief Technology Officer Jo De Boeck of IMEC in Belgium gave key-note lectures.
At the session of sharing innovative growth outcomes in the nano sector, the MOTIE announced strategies to upgrade nano convergence industries. Such research outcomes, including the development of the world's first solid perovskite solar cells, were shared.
At a symposium held under the theme "The Key Driver for the 4th Industrial Revolution," 179 invited speakers gave lectures and 1,019 papers on research outcomes from 26 countries were announced.
The Nano Convergence Show 2018 attracted 346 exhibitors from 11 countries as well as about 10,000 spectators and experts, the most-ever at one nano conference. The exhibitors opened 543 pavilions to showcase advanced technology application products in five future sectors – nano, micronano systems, advanced ceramics, lasers and smart sensors. The nano exhibition, held under theme "Nanoelecronics," attracted 231 Korean and foreign nano companies that set up 351 booths. They focused on displaying radiant heat and heating, electromagnetic shielding, high-function nano new material technologies and products that can be applied to electronics devices.
Spectators at the Nano Convergence T2B Performance Pavilion were given the change to look a glance at daily life products employing nano technologies, including anti-bacteria nano material tooth brush designed to prevent dirt and a toilet that does not use water and electricity.