Kong Se-jin, head of Prospects R&D Center says all Prospects shoes to have IoT attached to gather data to improve the shoes such as number of steps, angles and other detailed information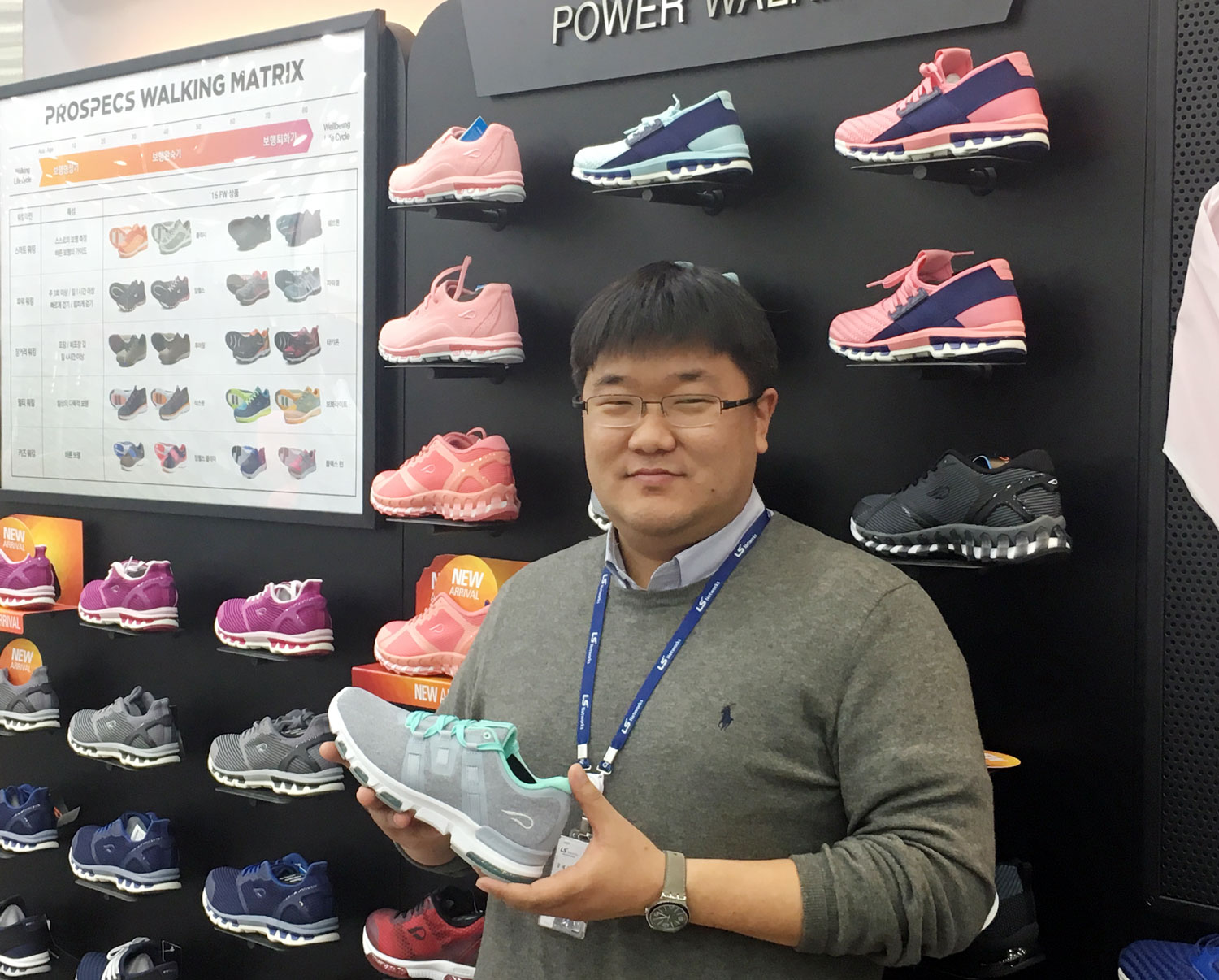 Director Kong Se-jin of the R&D Center of Prospects. (Photos: Prospects)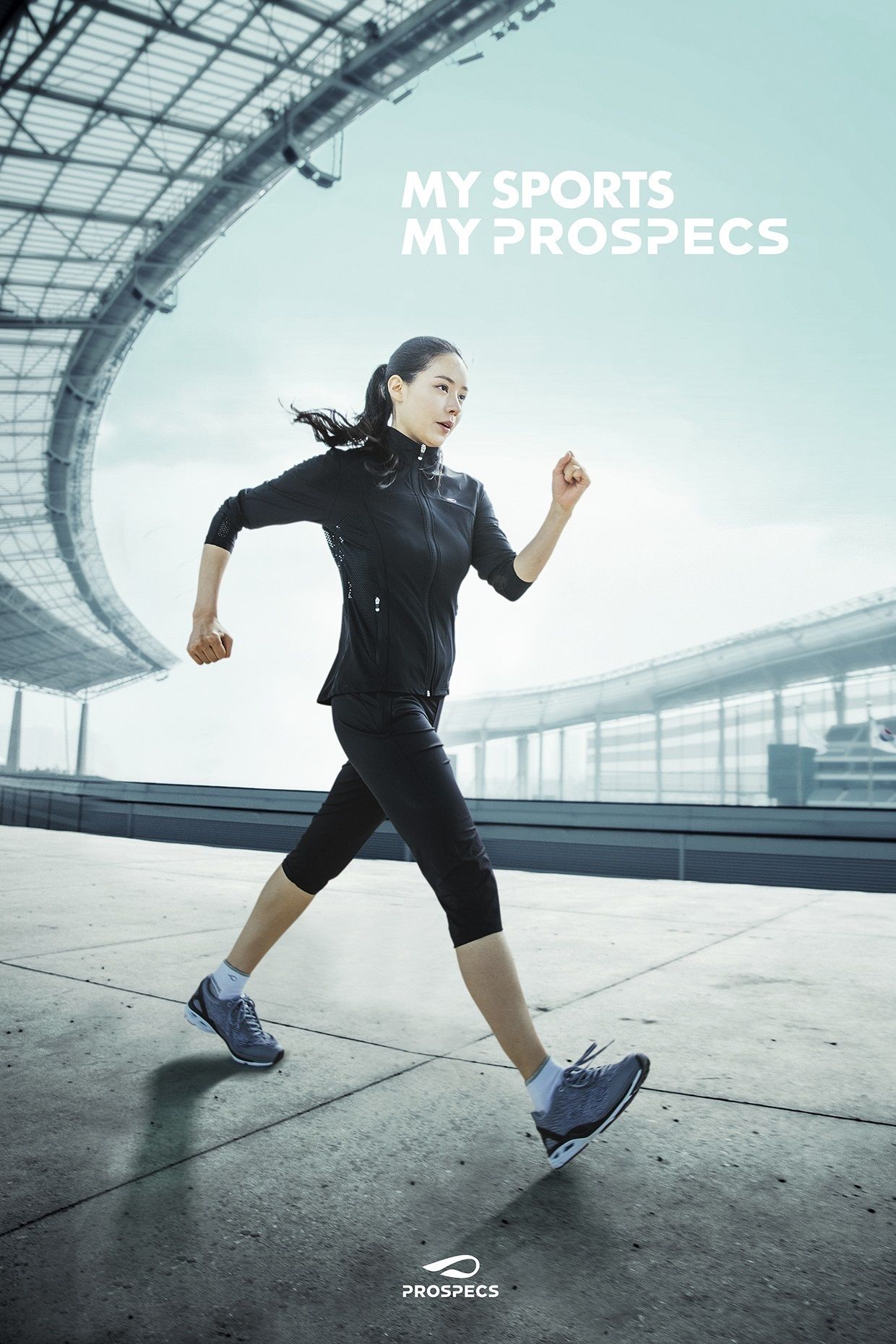 A model walks wearing Smart Walking Shoes made by Prospects.
"In this day and age, the shoes come with IoT, as it has become the norm to attach IoT with the wearables, and the Prospects R&D Center has been engaged in research on producing all kinds of shoes with new technologies," said Kong Se-jin, head of the R&D Center for the famous shoe maker in Korea located in Yongsan, Seoul.
This reporter toured the huge R&D facility, wearing a pair of shoes made by Prospects, which measure steps taken with the sensor. The shoes are named "Smart Walking Shoes." A small sensor attached to the shoe can measure the number of steps taken with its smart phone app, "W Balance" including the size of each step and angles and other detailed information.
The Internet of Things (IoT) is a phrase you may have heard when talking about anything from Internet fridges to smart toothbrushes. But it's much more than that.
What Is the Internet Of Things and how will it affect our future?
It seems like there are new buzzwords popping up and dying off with each day that passes us by, and "the Internet of Things" just happens to be one of the more recent ideas that... IoT could be the next big technology revolution, turning everyday objects into data collecting gold. It isn't as complicated as it sounds - IoT is simply Internet connected devices that are able to gather data; from weather, to passenger numbers on trains, to the length and quality of your sleep.
Gartner has estimated that there could be a total of $235 billion spent on IoT this year alone, with 6.4 billion Internet connected devices in the wild. With so many devices set to hit the market in 2018, let's take a look at some great ways you can get more connected right now. We all want to prevent concussions, especially as recent research is showing an even greater link between concussions and neurological issues later in life.
This is particularly important in sports like football and hockey, and that's where a product like Shockbox comes in handy.
Shockbox, for example, is a sensor that attaches to protective helmets and uses accelerometers to measure the effect of a head impact. This information is sent to the smartphone of a parent or a coach via Bluetooth, which allows them to make critical decisions like whether they should be taken off the field.
The health of elderly relatives can be difficult to track, but it's even more difficult when they live on their own. Fortunately, you can now rely on Lively to help you there.
It's a smartwatch that allows remote health monitoring of your loved ones. The smartwatch can track steps taken as well as other kinds of daily activities, plus it provides an emergency assist button that alerts Lively to call in and check that everything is alright. As the market for health devices is so new, it may surprise you — but not shock you — to know that there is a smart device for monitoring your beloved dog's health.
The device from Fitbark is essentially a "Fitbit for Dogs", and the company even acknowledges this by allowing you to connect your own Fitbit account if you so wish. It allows you to measure your dog's activity and quality of sleep, providing theoretically useful data about their behaviors — something that can tell you more than a bark ever could. The sportswear company, Under Armour, debuted a pair of game-changing running shoes at this year's CES.
Where most fitness trackers are worn on the wrist, the SpeedForm Gemini 2 running shoes have the tracking hardware built directly into the shoes themselves.