Fifty-five ideas shortlisted to the "WP Move Project" are in process for innovation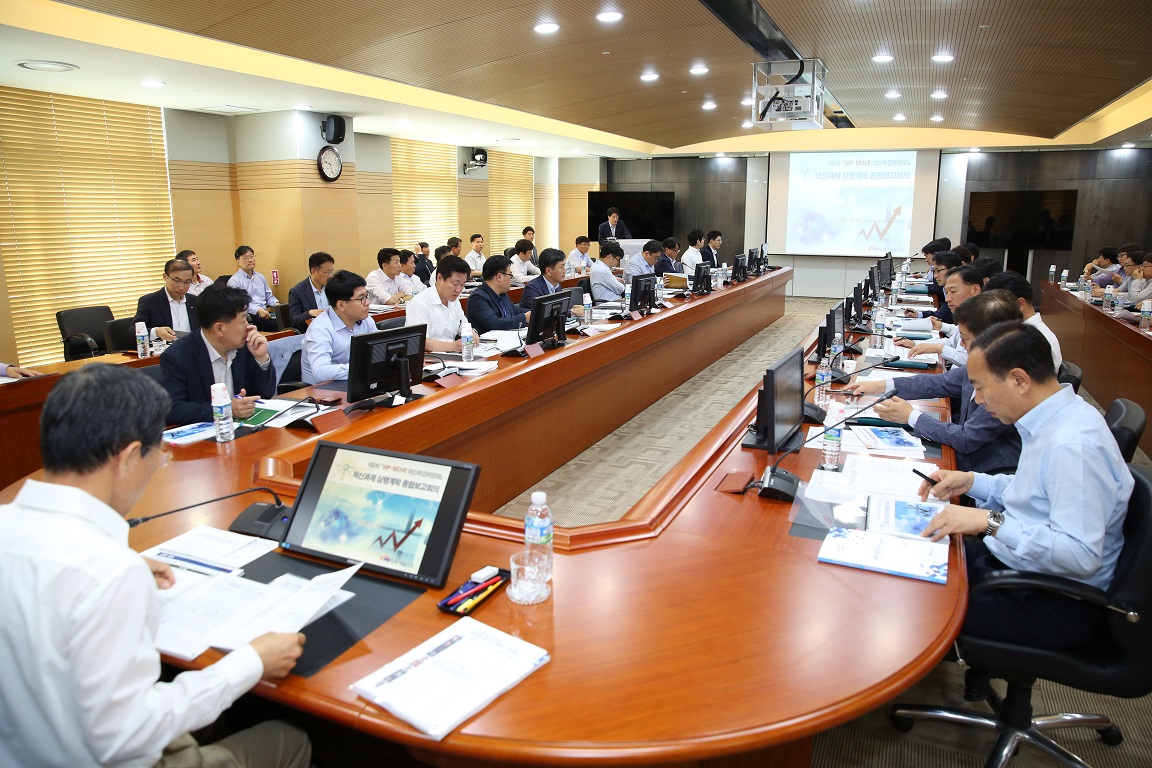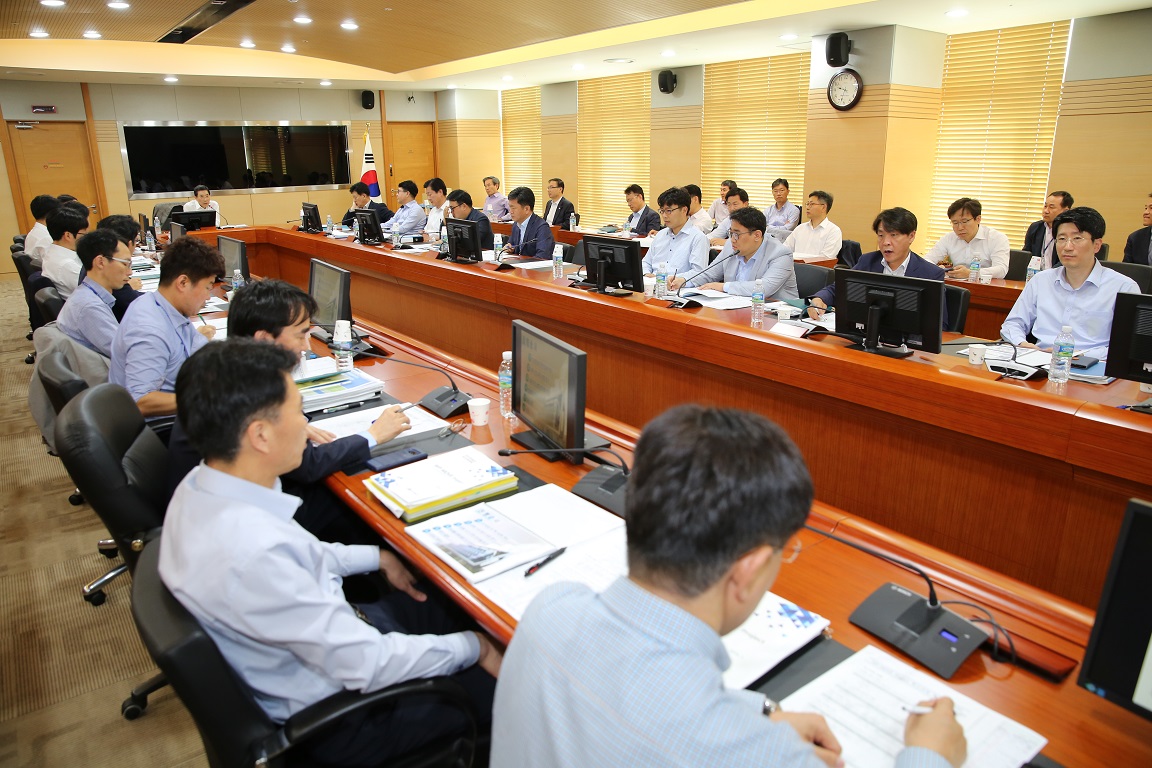 Joo Yong-sik, a non-standing board member, presides over a meeting on the "WP Move Project."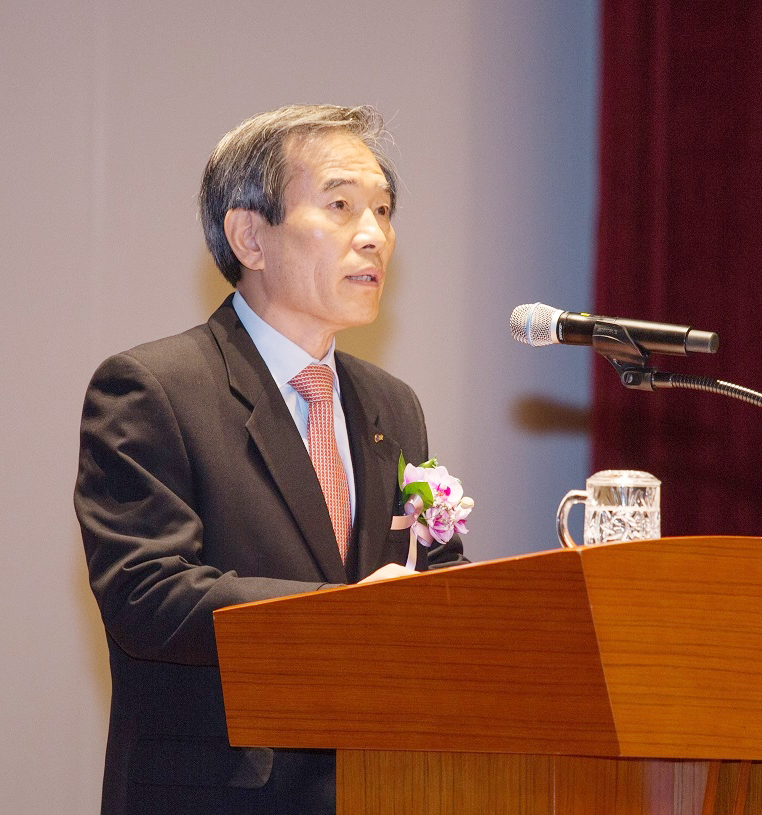 President Kim Byung-sook of Korea Western Power Co. (Photos: KOWEPO)
President Kim Byung-sook of Korea Western Power Co. (KOWEPO), now 100 days on the job, is spearheading innovation.
Upon taking office, President Kim proposed a public idea contest as the first move of promoting in-house innovation. Innovation had ended up as a hollow slogan at a time of change governmental and presidential change.
He opted to adopt a bottom-up innovation strategy through communication with staff members, instead of a conventional top-down method. President Kim's determination to innovate has gotten a good reception from KOWEPO staffers. The power company received a whopping 1,377 innovative ideas. Fifty-five ideas were shortlisted to the "WP Move Project" are in process for innovation. The "innovation through communication" strategy is owed to President Kim's good communication with KOWEPO staff. Kim is believed to be well aware of KOWEPO's inner workings since he served as a non-standing outside director of the board while working for KEPCO.
A reorganization was done in early June, based on staffers' ideas so that they can sense the difference, President Kim said. His management tenets have crept into the reorganization scheme. Among the eye-catching innovation ideas to differentiate KOWEPO from other power companies is: the fact that KOWEPO has become the first to expand a part charged with procuring fuel into the Fuel Procurement Office and put the latter into jurisdiction under the Power Generation Management Department.
The change is based on President Kim's notion of having win-win effects between fuel procurement and facility operation teams, putting their conventional on-and-off confrontation behind them.
President Kim is dubbed as an "idea man." Kim, who entered KEPCO in 1979, had stints as head of KEPCO Power Research Institute, chief of the Technology Engineering Division and head of the New Growth Engine Division. He was a seasoned engineer-turned CEO, who had contributed 18 tutorials to academic journals.

New KOWEPO President Kim Stresses Fast, Efficient Management Innovation

KOWEPO President Kim stressed the importance of fast and efficient management innovation at his inaugural speech he delivered at an inauguration ceremony at the KOWEPO headquarters in Daean, Chungcheongnam-do, on March 8. Quoting President Moon Jae-in's remarks that those who fail to spearhead innovation will become the victim of innovation, KOWEPO President Kim said he will set his management plan as growing KOWEPO into a differentiated power company through fast and efficient management innovation.
Through management innovation, he said, KOWPO will carry out its priority responsibility of stabilizing the national power supply, securing future growth engines, leading power technology development and fulfilling social responsibility.
President Kim, born in 1958, graduated from Jeolla High School and Chonbuk National University Electric Department. He obtained a master's degree in business administration from University of Helsinki Graduate School and a doctorate degree in electricity from Chonbuk National University Graduate School.
Kim held such positions for Korea Electric Power Corp. as president of the Electricity Research Institute, head of the Technology Engineering Division and chief of the New Growth Division and he served as president of Ullung Island Eco-Friendly Energy Independence before being appointed as KOWEPO president.