The hotel chain, an affiliate of Lotte Group, has its hard work to be among three top hotels chains in Asia to shine its reputation overseas pays off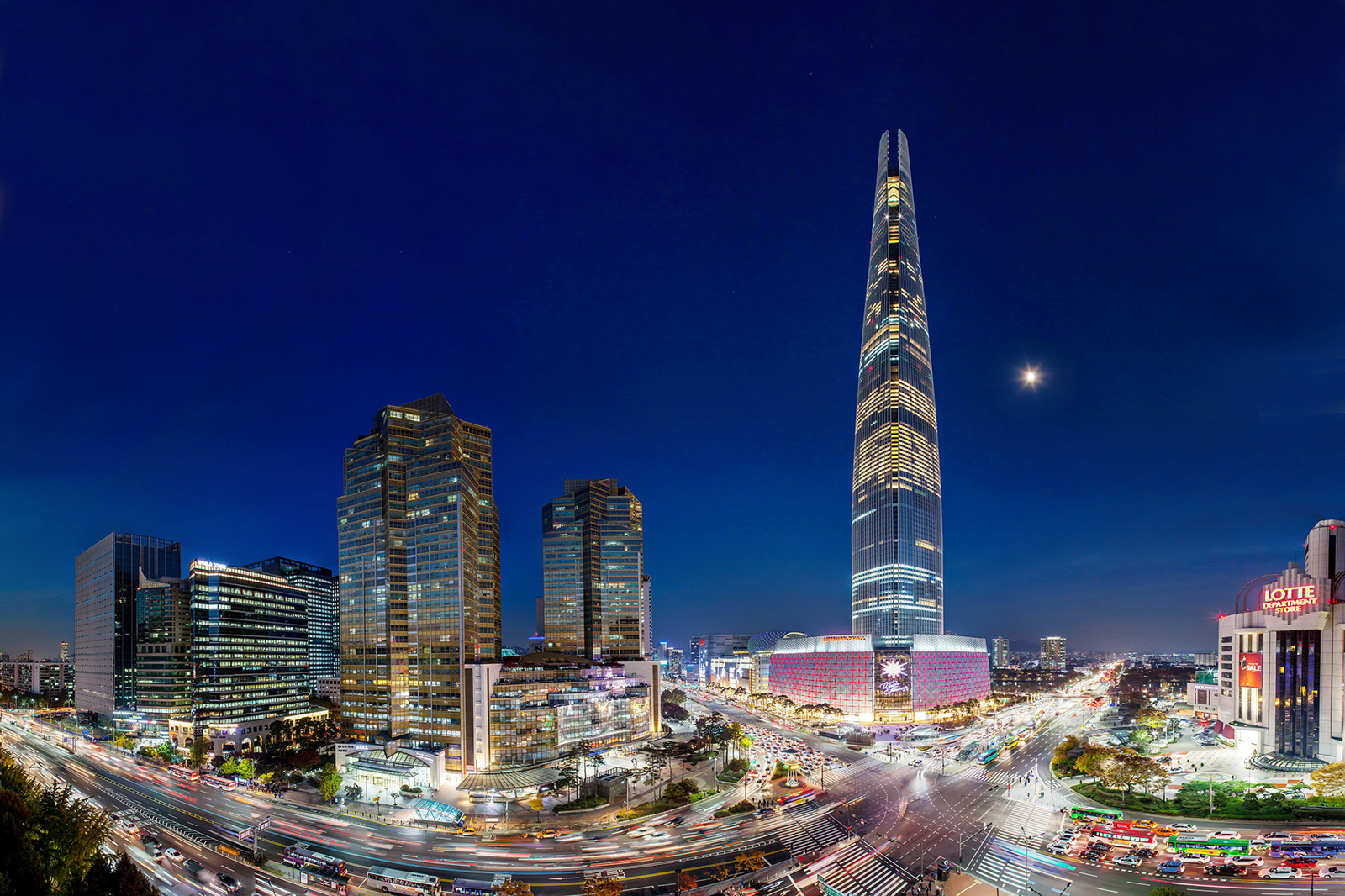 The views of Lotte Hotel, Lotte World and Lotte Tower at night, all built by Lotte E&C. (Photos: Lotte Hotel)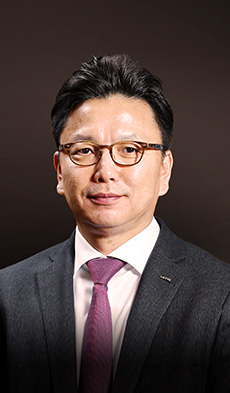 President Kim Jeong-hwan of Lotte Hotel in Seoul.
Lotte Hotel became the top hotel in the Hotel Sector of the 2018 Korea Service Quality Index managed by the Korea Standard Association for six years in a row. The hotel chain, an affiliate of Lotte Group, has been working hard to achieve its goal to be the top three hotel chains in Asia by managing hotels both overseas and at home in Korea, especially, to shine itself at the global market.
It has been pursuing its globalization strategy to build a hotel chain around the world while strengthening its services all the time to make its name known in every major business capital in the world.
So far its endeavor had paid off. The Lotte Hotel Corp. now operates 19 hotels in Korea and 11 overseas and has been trying to improve its scale and the facilities ever since. The company kicked off its overseas operation with the opening of its Lotte Hotel in Moscow in 2010 followed by a hotel in Tashkent, Uzbekistan, a hotel in Ho Chi Minh City, Vietnam in 2013, a hotel in Hanoi, Vietnam and Guam in 2014, in New York, in Yangon, Myanmar, in St. Petersburg in Russia, in Arai, Japan, in 2017 and Samarra and Vladivostok, Russia in 2018. The opening Lotte Hotel in New York can be taken as a symbol that the hotel company has become a recognizable international hotel chain with New York being the center for global finance, commerce and international trade.
South Korean conglomerate Lotte is to separate its film division into a new entity from June this year. It also aims to expand into video. The hotels to department stores group said that its Lotte Shopping unit would spin off its cinema management and film production and distribution operations with effect from June 1. The new company is to be called Lotte CultureWorks.
The move is intended to increase efficiency of the film businesses and allow them to further expand abroad. That may lead to an IPO, sources close to the company indicate.
Lotte Cinema is already the second largest multiplex operator in–South Korea, with a roughly 30% share of all cinema tickets sold, and is the Korean sub-distributor for Hollywood's Paramount Pictures. Overseas, Lotte has a string of 45 cineplexes in China and Vietnam.
Lotte has purchased land and properties in Indonesia and is widely expected to formally announce its plans to start building cinemas in the most populous and under-screened nations in South East Asia. Local media, recently reporting on the Indonesian president Joko Widodo's plans to expand the country's creative economy, said that Lotte is targeting 60 sites in Indonesia.
In its statement announcing the establishment of Lotte CultureWorks, Lotte said that it aims to open 140 cinema complexes in South East Asia by 2022. That would appear to include Vietnam and Indonesia, and the company noted that it is also looking at possible expansion into Myanmar.
In a related announcement, Lotte Cinema said that it plans to launch an Internet-based video streaming service in Korea from June. Details of the service were few, but it pointed to a transactional-VoD model.
"We plan to provide a variety of film content in partnership with various film companies, not just content from Lotte Entertainment," the company said.
The streaming market in Korea is dominated by mobile carriers SK Telecom (with its Oksusu platform), KT (Olleh TV Mobile) and LG Uplus as well as pay-TV services CJ Hello and KT Skylife.