'A Safe Society without Disasters is Supreme Virtue We Have to Purse': KESCO President
KESCO hosts 2018 Korea Electricity Safety Awards ceremony to stress the significance of electricity safety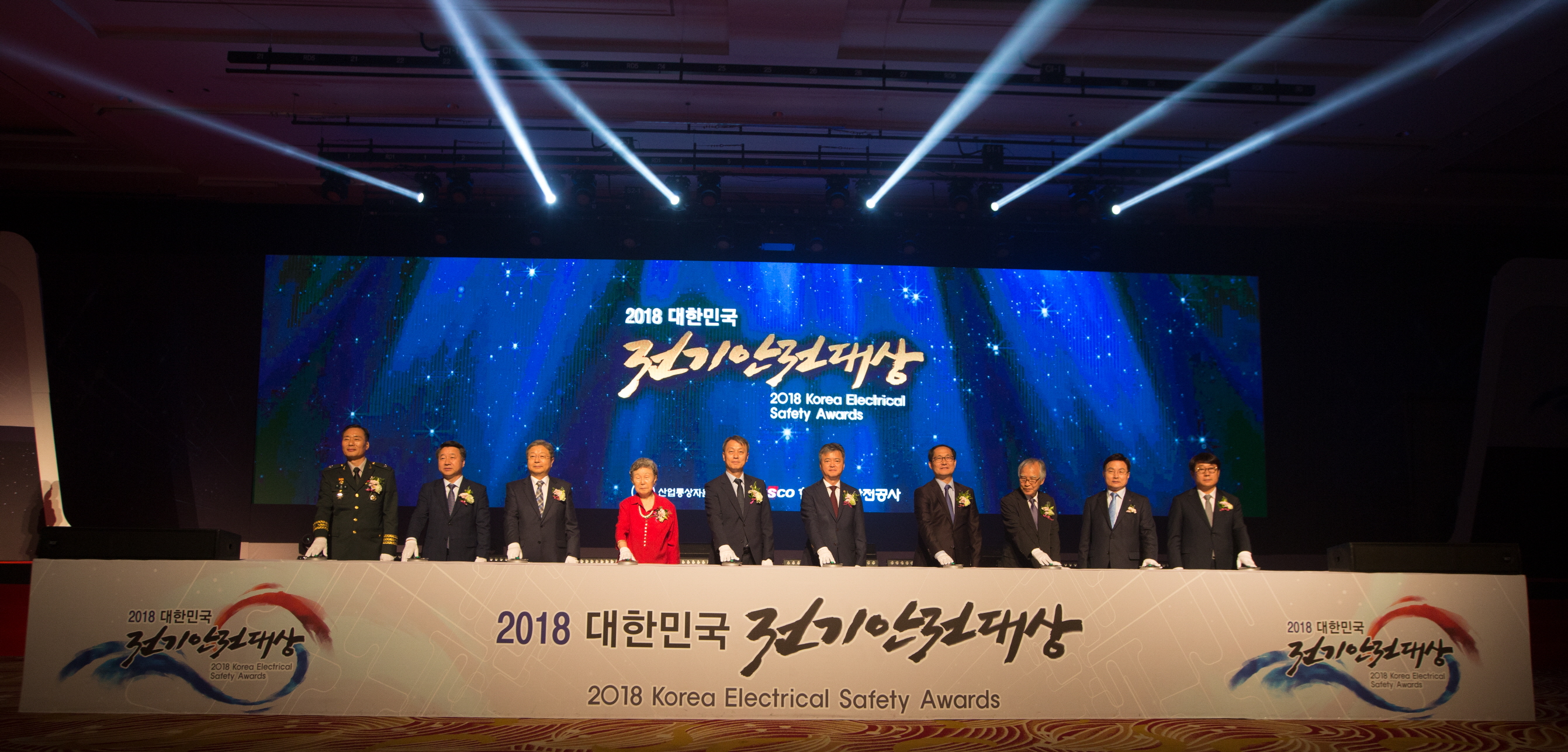 Dignitaries, including MOTIE Vice Minister Lee In-ho, President Kim Hyung-geun of Korea Gas Safety Corp. and KESCO President Cho Sung-wan, attend the 2018 Korea Electricity Safety Awards ceremony at the K Hotel in Yangjae-dong, Seoul, on June 22. (Photos: KESCO)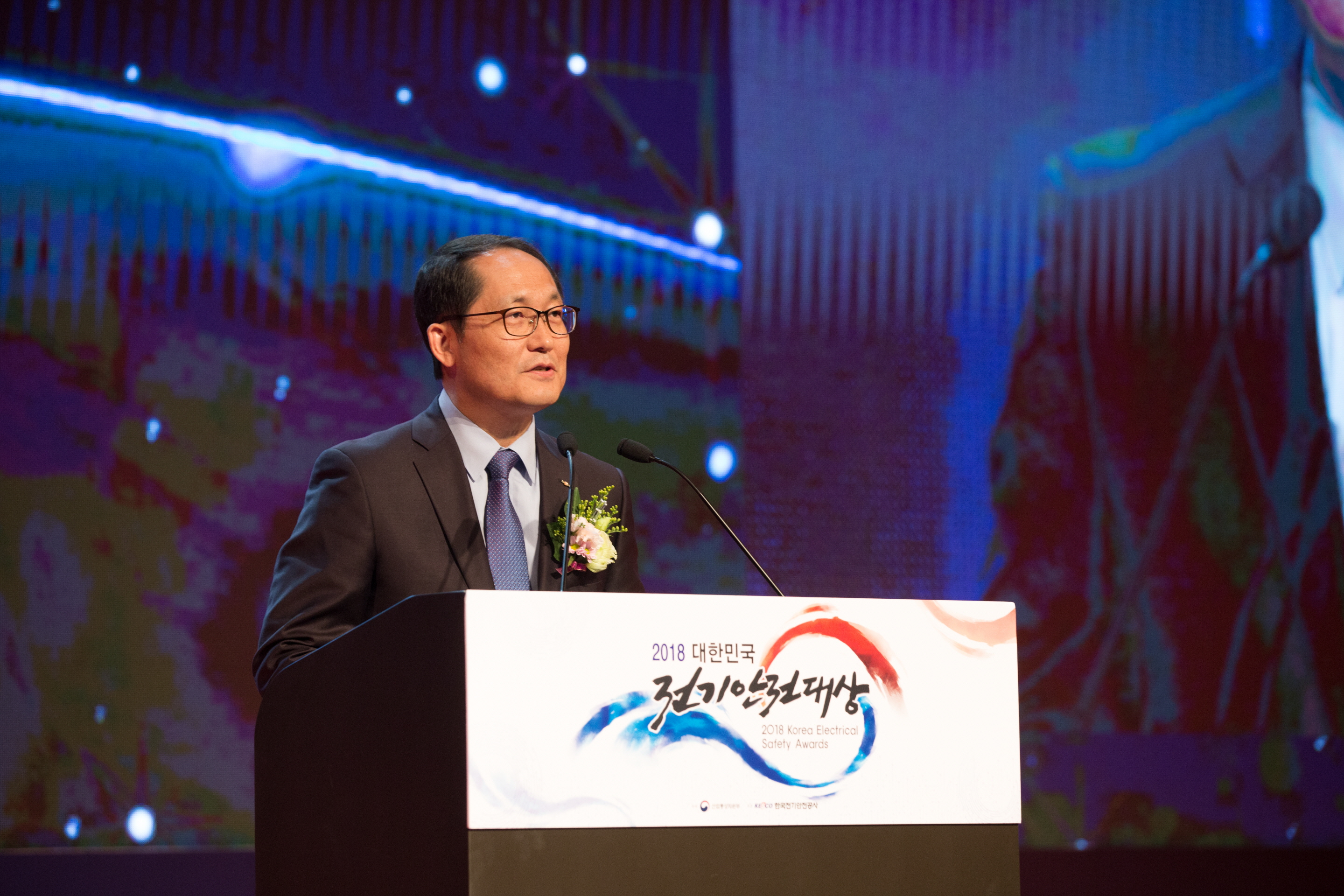 President Cho Sung-wan of the Korea Electrical Safety Corp.(KESCO) delivers a speech at the 2018 Korea Electricity Safety Awards ceremony.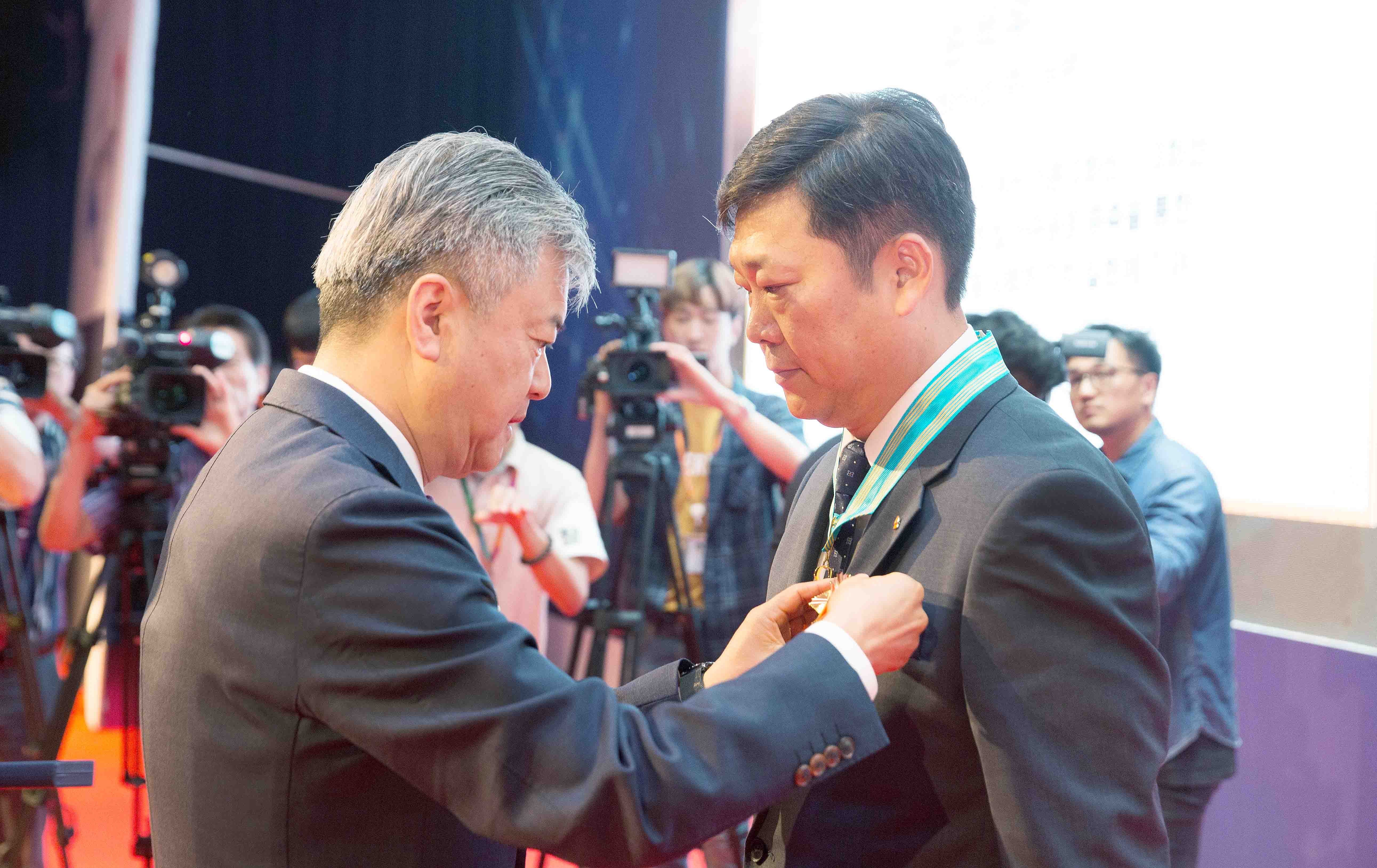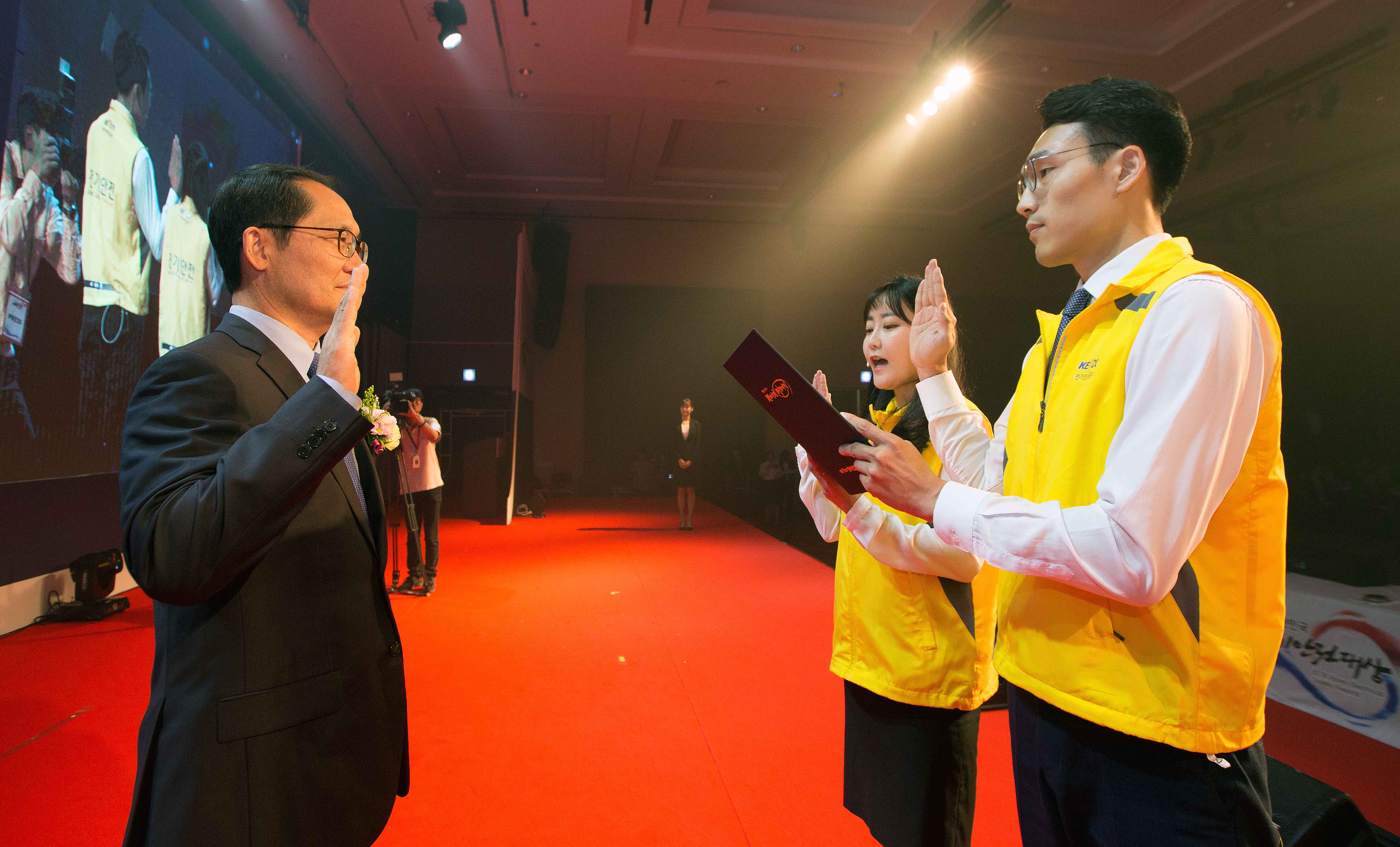 A ceremony to present the 2018 Korea Electricity Safety Awards took place at the K Hotel in Yangjae-dong, Seoul, on June 22 to stress the significance of electricity safety.
The Korea Electricity Safety Awards ceremony was designed to honor with prizes those who have contributed to prevent electricity disasters and muster determination to put into a goal of realizing safety society. Korea Electricity Safety Awards made its debut in 1995.
The 2018 Korea Electricity Safety Awards ceremony, sponsored by the Ministry of Trade, Industry and Energy (MOTIE) and Korea Electrical Safety Corp.(KESCO), was the 21st rendition of the prize.
Among about 700 people on hand at the event were MOTIE Vice Minister Lee In-ho, Rep. Cho Bae-sook, chairman of the Party for Democracy and Peace and a member of the National Assembly Trade, Industry, Energy, SME and Starts-up Committee, Commissioner Cho Jong-mook of the Korea Fire Agency, President Kim Hyung-geun of Korea Gas Safety Corp. and KESCO President Cho Sung-wan as well as prize winners.
The Order of Industrial Service Merit, the Silver Tower went to Vice President Sohn Suk-woo of SK Hynix in recognition of his roles in zeroing electricity disasters by ensuring the safe management of power infrastructure for the company's new semiconductor plant, reducing production costs and retaining jobs. Byun Suk-taek, head of a KESCO division, was honored with the Industrial Service Medal.
In an opening speech, KESCO President Cho mentioned joint efforts among the government and each business sector to prevent electricity disasters. "KESCO will conduct a joint inspection with the Korea Fire Agency to ensure the electrical safety of 172,000 establishments, including clinics for elderly patents and facilities housing physically handicapped people, across the nation by the end of this year."
"A safe society without natural accidents and disasters is the supreme virtue and happiness we have to purse," Cho called for the participants to make Korea an advanced country across the globe when it comes to ensuring safety as the nation made a legend of making economic strides, he added.
한국전기안전공사,「2018 대한민국 전기안전대상」성료
한국전기안전공사(사장 조성완)가 6월 22일(금), 서울 양재동 더케이호텔에서 열린 '2018 대한민국 전기안전대상' 행사를 성황리에 마쳤다.

산업통상자원부와 한국전기안전공사가 개최하는 '대한민국 전기안전대상'은 전기재해 예방에 힘쓴 유공자를 포상하며 국민 안심사회 구현을 위한 실천의지를 모으는 장이다. 지난 1995년 첫 무대를 마련한 후 올해로 21회 째를 맞는다.

이날 행사에는 국회 산업통상자원중소벤처기업위원회 소속 민주평화당 대표 조배숙 의원과 산업통상자원부 이인호 차관을 비롯해 조종묵 소방청장, 김형근 가스안전공사 사장 등 정부와 국회, 산업계 인사, 유공자 등 500여 명이 자리를 같이 헸다.

올해 은탑산업훈장에는 SK하이닉스㈜ 손석우 상무가 그 영예를 안았으며, 롯데케미칼㈜ 현문주 상무와 한국전기안전공사 변석태 본부장이 산업포장의 기쁨을 함께 누렸다.

대회 최고상을 받은 SK하이닉스 손석우 상무는 신규 반도체공장 전력 인프라의 안정적 관리를 통해서 전기재해 제로(Zero)화와 생산비 절감, 일자리 보전에 기여한 공을 인정받았다.

조성완 사장은 대회사에서, 전기재해 예방을 위한 정부와 각계의 협업 노력을 전하며 "공사도 올 연말까지 소방청과 더불어 전국 요양병원과 장애인시설 17만2천여 곳에 대해 합동 점검활동을 펼쳐나갈 계획"이라고 밝혔다.

조 사장은 나아가 "재해재난 없는 안심사회야말로 우리 모두가 추구해야 할 최고의 선(善)이자 행복"이라며, "지난 시절 우리가 일궈낸 경제 신화처럼, 안전에 있어서도 대한민국을 세계최고의 일류국가로 만들어 나가자"고 말했다.

한편, 이날 행사에선 농어민과 전통시장 상인, 평창올림픽 자원봉사자, 119 소방요원, 탤런트 등 각계 시민이 목소리가 담긴 축하영상물 상영과 함께, 콘텐츠 공모전 수상작 전시, 3D 홀로그램으로 연출한 안전 퍼포먼스 등 다채로운 무대가 펼쳐졌다.
<출처:산업통상자원부>