The bank will give benefits to SME borrowers with movable assets as collateral in interest rates and repayment conditions with special policy loan for machinery purchase and inventory as collaterals with easy repayment terms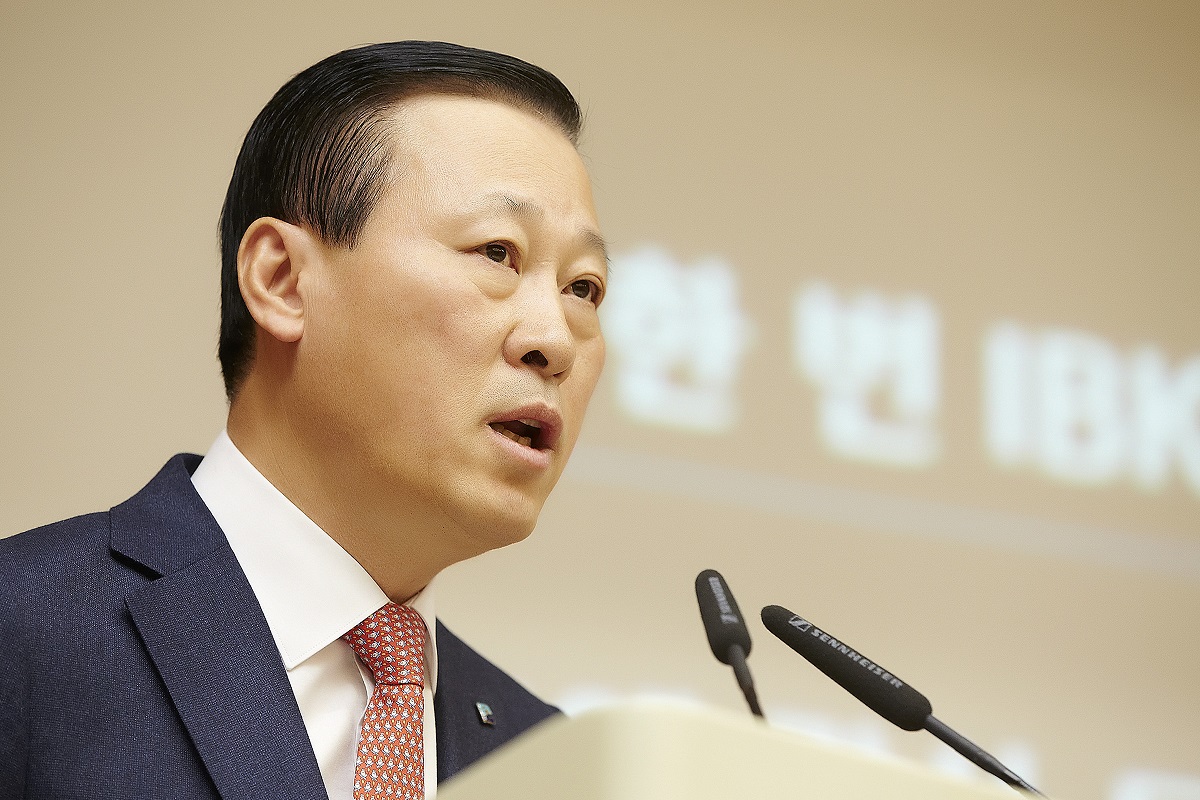 President Kim Do-jin of the Industrial Bank of Korea(IBK). (Photos: IBK)
The Industrial Bank of Korea(IBK) is set to offer the Smart Movable Asset Collateral Loan combining IoT with financial product which the bank decided to create after listening to the problems from SMEs at a meeting held at the Korea Machinery Exchange inside the Shihwa Industrial Complex in Gyeonggi Province.
The Financial Services Commission hosted the meeting for a number of financial institutions including the Korea Credit Guarantee Fund, and the Korea Asset Management Corp. to listen to the acute problems facing the SMEs in general from a number of SME CEOs present at the session.
Chairman Choi Jong-gu said FSC would go for anything to make the Movable Assets Finance easily accessible to SMEs by strengthening its infrastructure and the ways to attract the customers to explain what the Movable Assets Finance Promotion Strategy announced at the meeting is for.
Movable Assets have the high potentials to supplement real estate to strengthen the credit value and they are easily accessible to any business firms and can be used as a means to borrow funds. The movable assets are easily available to SMEs with 38 percent SMEs have them which can be readily used as a collateral to borrow funds from banks and other financial institutions. FSC will take measures to expand the movable asset collateral loans by softening the regulations under the four-point strategy which will pushed in 10-detailed stages by 2022.
FSC will go far as far to allow all corporate borrowers to put up movable assets for loans while escalating the ratio of movable assets acceptance as mortgages for bank loans. The banks will be given the right to choose certain movable assets as mortgages for loans. IBK will provide special loans to the borrowers of movable asset loans in the upcoming three year period from the 1 trillion won fund set up.
IBK President Kim Do-jin said the movable asset loans have been a very important financial took for the SMEs with not much collaterals to put up for loans. He said IBK will set up a loT - base Smart Movable Asset Loan totaling 1 trillion won. IBK provided the largest amount of support loans since the launch of the Movable Asset Bond Collateral Loans in August, 2012, coming to around 380 billion won.
The Movable Asset Collateral Loan which combines lot and financial products was launched on May 28. Its mortgage management plan should be able to boost its value as collaterals for loans while borrowers or SMEs would get favorable treatment in loan amounts and interest rates.
In the past, the movable asset collateral loans have not been so accessible to every SME borrowers not able to satisfy diverse financial needs which is why the Smart Movable Asset Collateral Loan has been made easily accessible to SMEs as long as SMEs own movable assets regardless of credit ratings and the business they are in. The repayment conditions have also been eased for them to make them to repay loans without much troubles.
IBK is also set to provide 1 trillion won in policy loans in with a year-maturity which will be divided into 800 billion won for favorable loans for machinery installations and a favorable loan for inventory amounting to 200 billion won.
The machinery installation favorable loan is to support the machinery purchases of SMEs for favorable loans and interest rates. The interest rates will be a 1.5 percent discount and a 40 percent favor in amounts.
They will also get favorable rates when purchasing complete and semi-complete machinery. If a SME has 1 billion won worth of lead, it will be able to borrow 560 million won in loans and it would be able to boost total loans to 840 million won as it can also borrow more with the credit guarantee issued in its favor by KODIT which will be around 280 million won in value.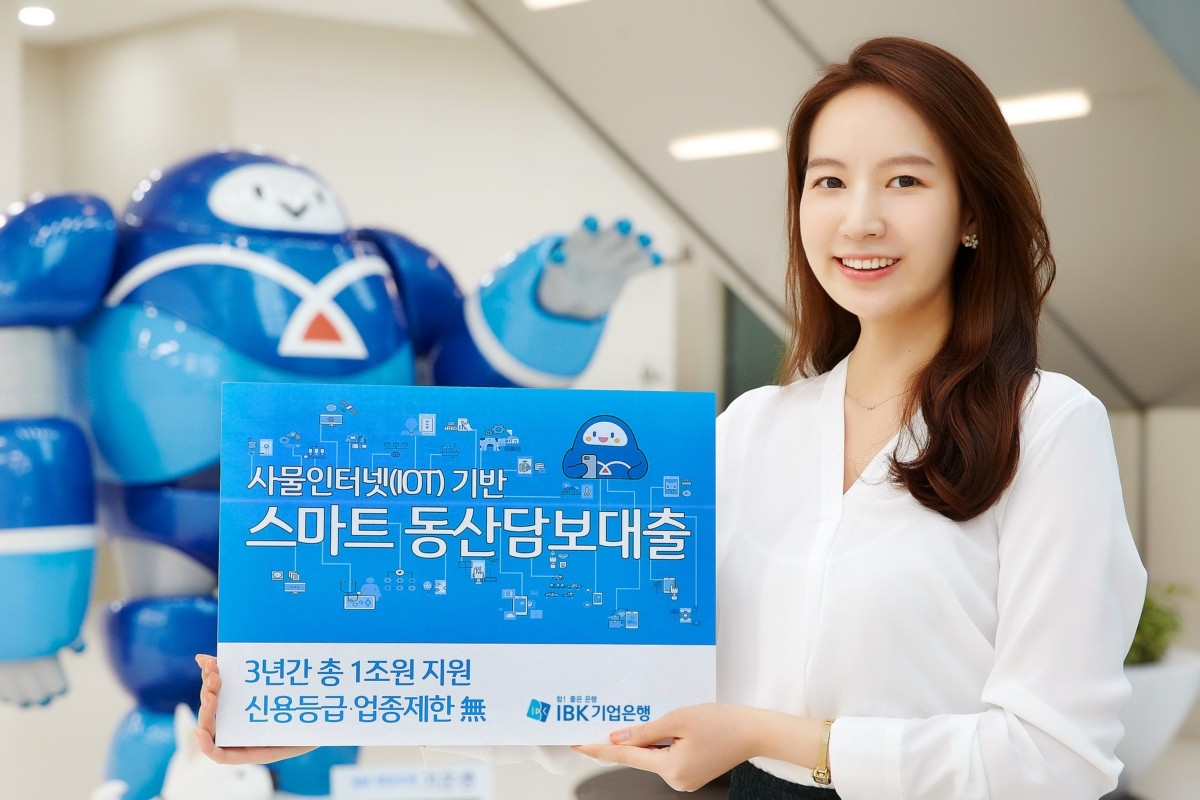 An ad. copy for the IBK Smart Movable Asset Mortgage Loan held by a model.