Korea Management Institution gives coveted award to Kamco for contribution to financial stability improvement by resolving NPLs in public sector financial institutions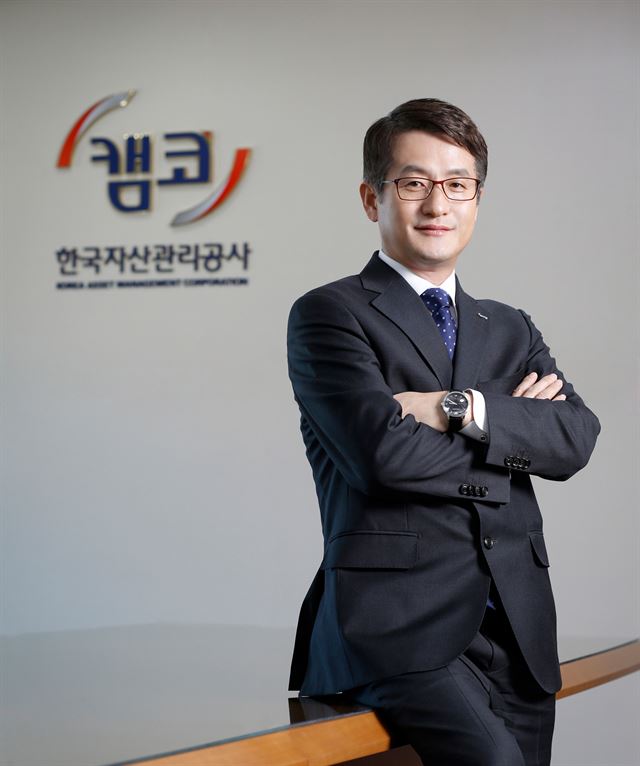 President Moon Chang-yong of Korea Asset Management Corp.(Kamco).
The 2018 "Most Excellent Management Grand Award" in the public sector, the top award presented by the Korea Management Institute, went to the Korea Asset Management Corp. (Kamco).
On April 16, KAMCO and the World Bank signed an MOU to strengthen their cooperation in financial stability improvement and NPL resolution capacity building in developing countries. KAMCO and the World Bank will cooperate in various sectors, including 1) financial stability promotion and crisis-response ability building, 2) improvement of NPL resolution related institutions and policies and 3) flexible financial institutions and infrastructure building. KAMCO expects that its know-how and experience in NPL resolution would help the regional countries' NPL resolution policy-making and accordingly contribute in strengthening of Asia's regional economic safety net.
KAMCO was established in 1962 by the act of Effective Resolution of Financial Institution NPLs and Establishment of KAMCO.
Since its establishment, KAMCO has purchased and resolved financial institutions NPLs, restructured corporations, assisted in the restoration of credit-worthiness of the financially-underprivileged, managed state-owned properties, and collected overdue taxes as a quasi governmental entity.
As the perpetual restructuring institution, KAMCO serves the development of the nation's economy and financial institution, maximizes government revenue by effectively managing government commissioned state-owned properties and in times of crisis, KAMCO stands in the front lines to support households, corporations, financial institutions, and even the government as the nation's economic safety-net.
During the Asian Financial Crisis in 1997, KAMCO played a key role in overcoming the impasse by inputting KRW 39.2 trillion of public funds in order to acquire KRW 111.3 trillion of NPLs from financial institutions.
With the primary objective of minimizing the burden of the public, NPLs that were purchased from financial institutions were promptly and efficiently resolved through management and operation of the NPL Resolution Fund, exceeding the recovery of the fund by KRW 4.3 trillion.
This unique achievement in NPL disposition and restructuring has been presented as an international model for overcoming financial crises at the 2009 G20 Finance Ministers and Central Bank Governors meeting.
After the expiration of the NPL Resolution Fund in Nov.2002, KAMCO has continued to acquire and resolve financial institution NPLs through its own account. In doing so, KAMCO supports the soundness of financial institutions by carrying out the role of a restructuring institution and supporting private credit recovery.
At the end of 2008, as the insolvent PF loans of savings banks became a threat to the stability of the nation's financial structure, KAMCO purchased 500 billion won in PF loans and another 1.2 trillion won in PF loans in March 2009. In total, 1.7 trillion won was proactively applied to the prevention of fiscal deterioration among financial institutions. In addition, KAMCO also continued to acquire household NPLs through its own account thus carrying on its role as a social safety net.
In 2009, as the default rate of financial institutions rose, the possibility of a massive NPL outbreak appeared. KAMCO realized that its own fund might not be enough to resolve the looming crisis and thus initiated the 40 trillion won Corporate Restructuring Fund to ward off the pending catastrophe.
KAMCO terminated the Corporate Restructuring Fund on Dec. 31, 2014, which had been managed for 5 years, and reverted remaining assets to the National Treasury.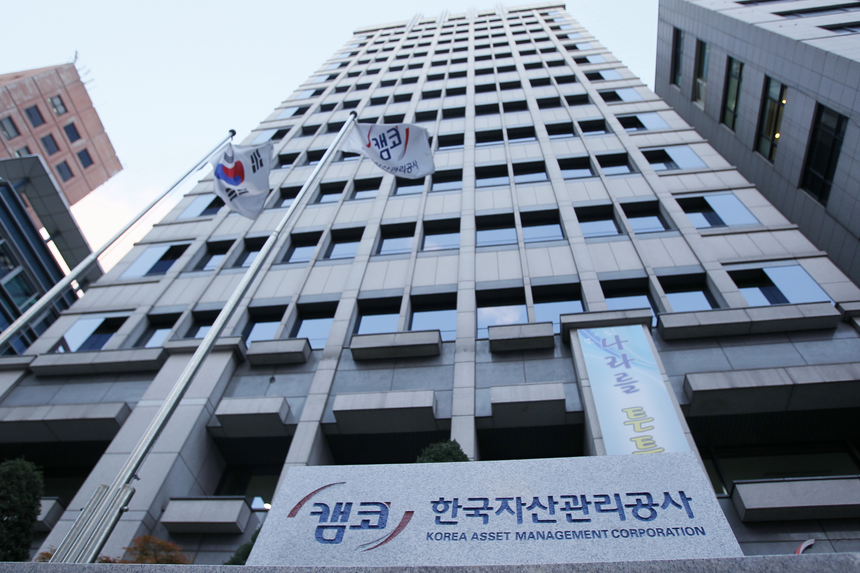 A view of the building where Kamco's Seoul office is located.(Photos: Kamco)