Company to be able to issue twice its capital in promissory notes and sell them to customers; its capital to be boosted to 4 trillion won, challenging Korea Investment and Securities as mega IB firm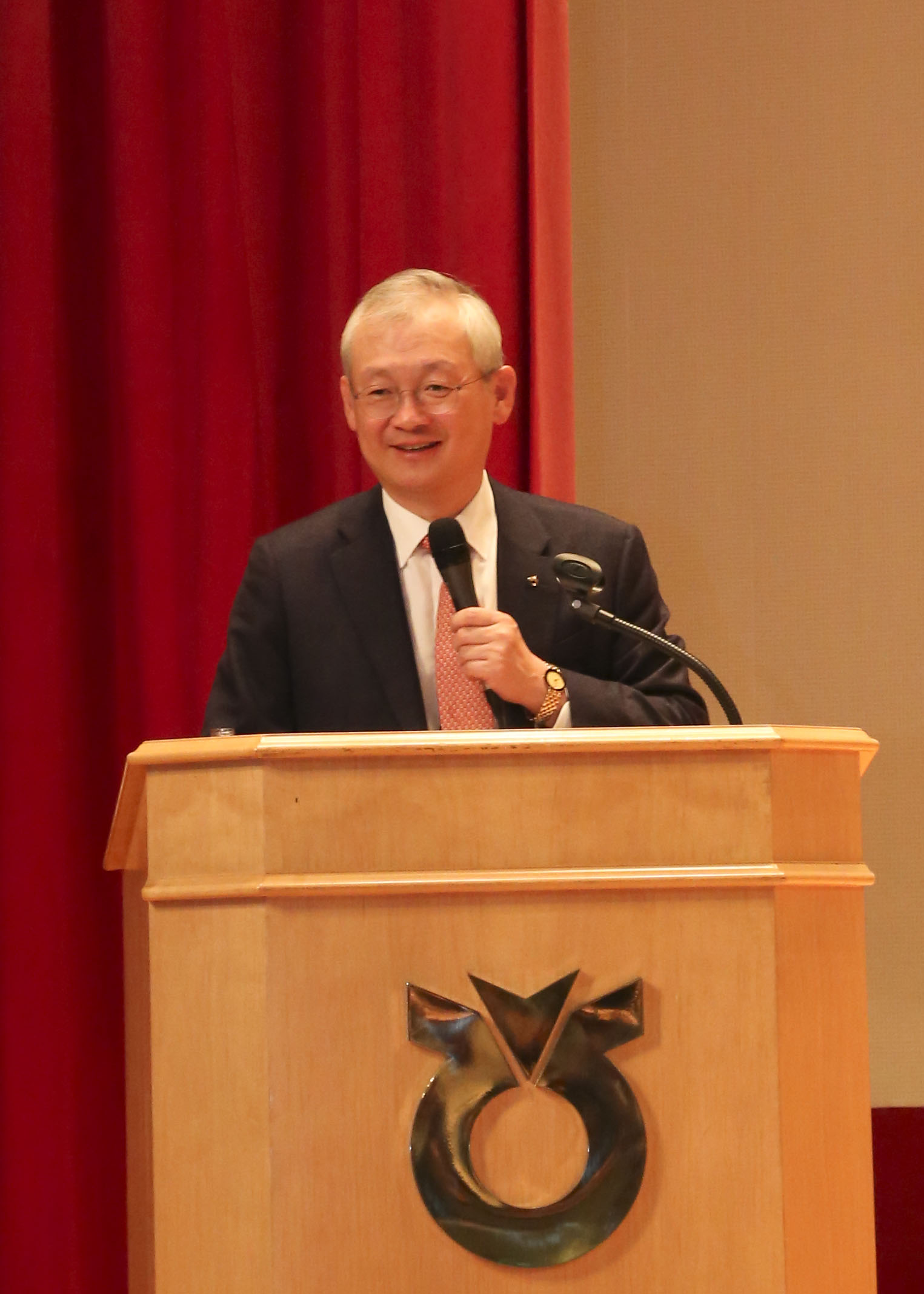 President Chung Young-chae of NH Investment and Securities Co.(Photo: NHIS)
NH Investment & Securities Co. got a license to issue promissory notes, making it the second securities firm to do so after Korea Investment and Securities. The license provides a springboard for the company to grow into a "mega" investment banking firm.
As soon the company clinches the license officially by the end of the month, it will issue promissory notes and sell them by the middle of June, bringing the company close to achieving its target of netting 400 billion won in net profit this year. The emergence of the second securities firm to issue promissory notes is welcomed by investors, as they will have more choice to invest in commercial notes in a market dominated by Korea Investment and Securities as the sole issuer of the promissory notes thus far.
The Financial Services Commission announced on May 23 that it approved the license for NH Investment and Securities to issue the commercial notes at the Securities Futures Committee, which will be followed by the Financial Services Commission's approval at the end of this month.
NHIS will be able to supplement its funding by around 10 trillion won by issuing the commercial notes and selling them on the open market.
The company will try to secure 1 trillion won in new funds within three months as a first step toward becoming a super-sized investment bank. The securities firm has been preparing to expand its IB operation steadily, with the first step being the expansion of its capital to 4 trillion won, sprucing itself up to be a large IB firm.
The securities firm divided up its IB sector into two sections, with the first designated to take charge of the corporate sector, while the second division is designated to run the industrial sector. They also set up a new sector, the Financial Industry sector.
The company also established an overseas IB Desk in its subsidiary in New York, which will mainly be in charge of overseas M&A activities and replacement investment, among other global deals.
NHIS will be entitled to issue commercial notes two times more than its capital, which is 4 trillion won, securing enough funds to boost its financial activities and give higher interest to customer funds.
Market watchers believe NHIS would issue notes with higher interest rates than KIS. KIS' commercial notes mature in a year, allowing the issuer to earn from 1.55 to 2.3 percent. And its issued notes total 2.27 trillion won since the company started issuing the notes in November last year.
KIS was able to sell 500 billion won worth of its first commercial notes in just two days.
In November 2017, NH Investment & Securities, Korea Investment & Securities, KB Securities, Mirae Asset Daewoo and Samsung Securities were designated as "mega IBs" in the domestic industry. Except for Korea Investment & Securities, which was granted permission to issue promissory notes as soon as it was designated as a mega-sized IB, and NH Investment & Securities, which has become the second securities firm that gained approval, however, the other three have either failed to obtain permission to issue promissory notes or are uncertain whether they can win approval.
The securities industry doubts that the third securities company will appear in the near future. KB Securities voluntarily withdrew an application for a short-term financial business license in January since it committed illegal cross trading when it was Hyundai Securities before the merger.
The FSS suspended the review of licensing application for the new note-issuing business for Samsung Securities due to Samsung Electronics Vice Chairman Lee Jae-yong's trial and for Mirae Asset Daewoo on grounds of ongoing inspections regarding internal trading.