GS Caltex Chmn. Hur Honored with Manager of Year Awards
Boasts abundant field experience based on wide theoretic; dubbed 'Mr. Oil'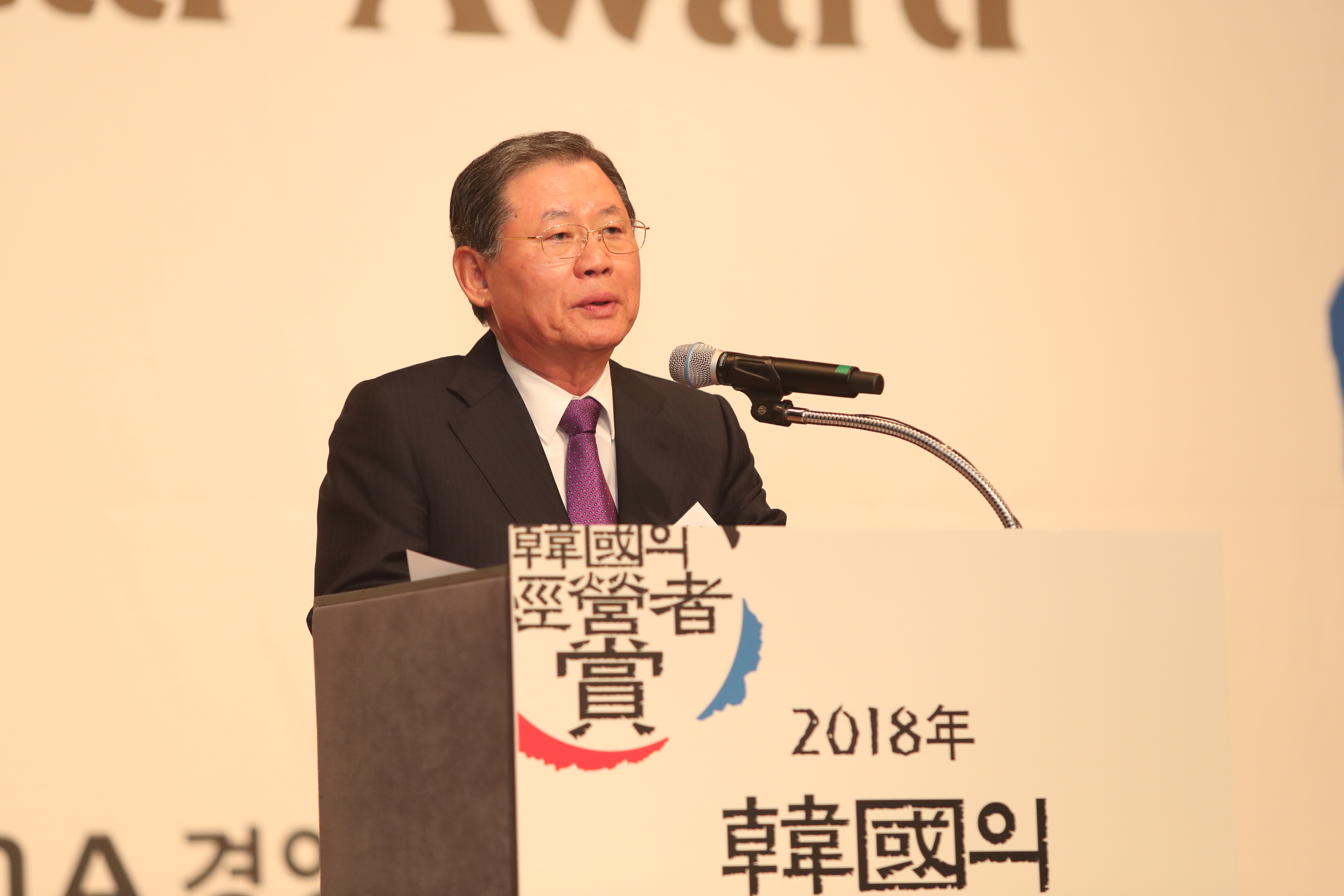 GS Caltex Chairman Hur Dong-soo gives a speech after he received the Manager of the Year prize in the 2018 Management Grand Awards from the Korea Management Association (KMA) on May 25.
GS Caltex Chairman Hur Dong-soo won the Manager of the Year in the 2018 Management Grand Awards from the Korea Management Association (KMA) on May 25.
Chairman Hur has been credited with developing GS Caltex into what it is today since he was appointed CEO in 1994. Hur, who has had stints in a wide range of fields, including production, demand and supply, and planning, has abundant field experience based on wide expertise to the extent that he has been dubbed "Mr. Oil" by the global and Korean petrochemical communities.
Chairman Hur is one of the living witnesses who have walked along GS Caltex from the early days of the establishment of the company until its rise to a globally respected company.
When the 2nd oil crisis took place, caused by decreased oil output, the Korean petrochemical industry had a hard time operating its plants in 1981. At that time, he played a leading role in becoming the first Korean refinery to turn to toll processing and exporting by using idling refinery facilities. The move is equivalent to filling two needs with one deed: securing crude oil through toll processing and exporting and tapping markets for selling petroleum products. It served as a dramatic opportunity for Korea to become a petroleum product exporter.
GS Caltex, recognizing an opportunity to take the country's petrochemical industry a step forward, started with the establishment of a polypropylene plant capable of producing 120,000 tons annually in 1988.
GS Caltex became the first Korean company to set up a paraxylene plant in 1990 to jump into the petrochemical industry.
GS Caltex has established itself as a global company with annual aromatic production capacity of 2.8 million tons, the world's largest based on single plant, as the company made massive investments into petrochemical facilities like the building of a 2nd BTX plant in 2000 and a 3rd para-xylene plant in 2003.
Anticipating an era of high international crude oil prices even at the early 1990s, Chairman Hur was praised for carrying out projects to upgrade petrochemical facilities despite numerous objections and worries. Starting with a first Residue Fluid Catalytic Cracking (RFCC) facility in 1995, the company heavy implemented a 2nd High Consistency Refining (HCR) facility project in 2007, a 3rd VRHCR facility in 2010, and a 4th VGO FCC facility project in 2013. The facility investments the refinery made since 2000s amounted to a combined 5 trillion won. They led to transforming GS Caltex into an energy company with Korea's largest-ever upgrade facility capacity of processing 274,000 barrels daily.
These steps led to boosting petrochemical products and lube-base oil exports along with value-added hard oil products. In 2012, GS Caltex became the Korean first refinery to grab the $25 billion export tower. The refinery has established itself as one of Korea's representative exporters as the company saw the ratio of export revenues out of its total sales from 23 percent in 2000 to surge to more than 50 percent in 2006 and 71 percent last year.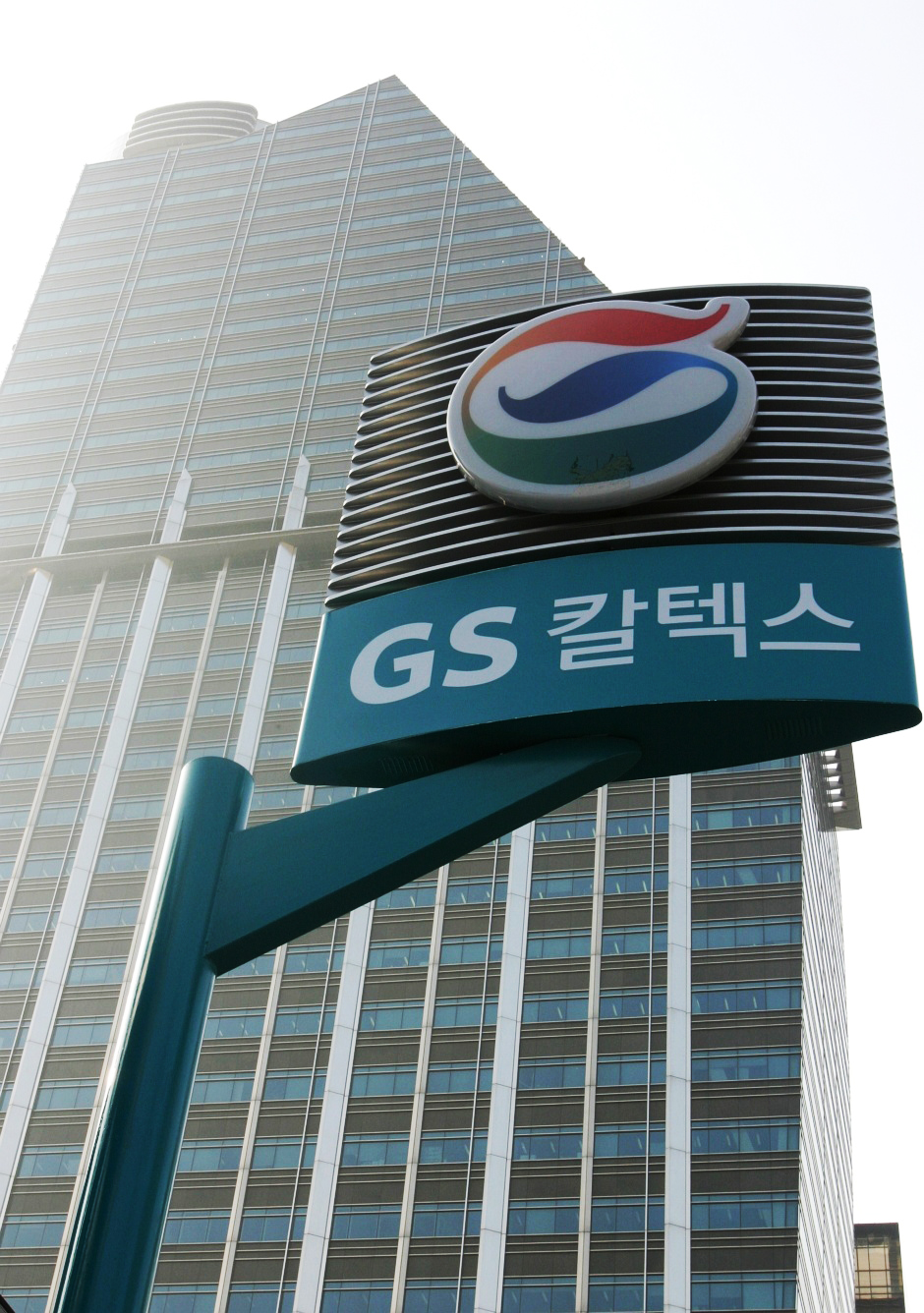 GS Caltex's headquarters in Nonhyeon-dong, Seoul. ((Photos: GS Caltex)