Project takes on significance that KEPCO won project by outbidding European consulting companies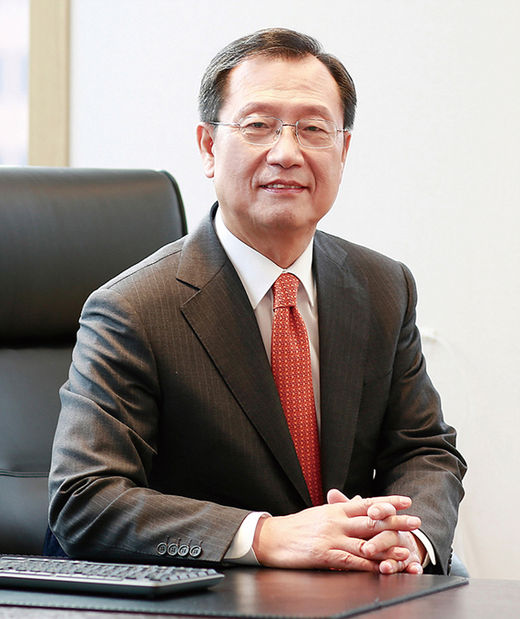 President Kim Jong-gap of Korea Electric Power Corp. (KEPCO)

Korea Electric Power Corp. (KEPCO) struck a $5.38 million electricity service deal with the Ministry of Electricity and Energy (MOEE) of Myanmar. Kim Kap-soon, head of KEPCO's business division, signed a deal to provide consulting service on the construction of Myanmar's distribution network and to set up its design standards with MOEE Minster U Win Khaing in Nay Pyi Taw on June 6.
The project involves KEPCO's support for evaluating state power suppliers and executing construction inspections as well as the establishing the standards for Myanmar's power distribution networks, equipment and materials. The project is KEPCO's first to be financed by the World Bank Group. It in the power distribution sector takes on significance that KEPCO won the project by outbidding European consulting companies, including of AF Mercados Energy Markets International of Spain and SWECO International AB of Sweden.
About 70 percent of Myanmar's population has no access to electricity, and The Myanmar electricity market is antiquated.
The power transmission and distribution loss factor stands at about 17 percent, higher than Korea's 3.6 percent. Per capita electricity consumption has surged and electricity is in short supply since 2010 on the back of economic growth following measures to open markets.
KEPCO has implemented five consulting service projects in Myanmar, including a technology service in the power transmission and distribution sectors since 2001. The Korean power company has maintained amicable relationships with the MOEE. The ministry expects the project to contribute to improving Myanmar's stark electricity conditions.
Kim said, "The deal will enable KEPCO to transfer its technology on power transmission and distribution to Myanmar, and the establishment of standards on Myanmar's power distribution networks and equipment and materials, to be applied as Myanmar's state standards, will help Korean equipment and materials suppliers to enter the Southeast Asian country."
KEPCO is striving to lead new energy industry technologies in an era of the 4th Industrial Revolution and collaborate with Korean companies in exploring overseas markets in accordance with the Korean government's energy paradigm shift and New South Policy.
KEPCO Jumpstarts Energy Valley Project to Create Convergence Ecosystem
Korea Electric Power Corp. (KEPCO) signed MOUs on investment in the "Energy Valley" in Naju, Jeollanam-do, with 30 companies, including LG Electronics and Enornoc Korea, in cooperation with the Gwangju Metropolitan City government, Jeollanam-do provincial government and KEPCO KDN.
Among those present on the signing ceremony at the KEPCO headquarters held on April 26 were KEPCO President Kim Jong-kap, Chairman Chang Byung-wan of the National Assembly Trade, Industry, Energy, SMEs and Startups Committee, Gwangju Mayor Yoon Jang-hyun and Acting Jeollanam-do Gov. Lee Jae-young.
The new signatory companies bring to 310 the number of companies who have signed MOUs to invest in the Energy Valley. Accumulated investments stand at 1.267 trillion won so far, and they are expected to have an impact of creating 8,142 jobs.
KEPCO has unveiled a vision of attracting 350 tenant companies by 2020. KEPCO, one of the nation's largest public entities, has already surpassed an initial goal of attracting 300 companies to the valley by 2018 on the back of regulatory reform by the local governments and KEPCO's active support.
KEPCO, having revised upward the goal of attracting tenant companies, is implementing diverse projects, including ones to attract more companies, build infrastructure, and develop manpower in cooperation with the local government and related organizations.
Kim Kap-soon, head of KEPCO's business division, and Minster U Win Khaing in Nay Pyi Taw of the Ministry of Electricity and Energy each a copy of a deal to provide consulting service on the construction of Myanmar's distribution network and setting of its design standards after signing it in Nay Pyi Taw on June 6. (Photos: KEPCO)