SMEs, carrying brand Hi Seoul, have gotten good reception by making the most of Seoul's brand power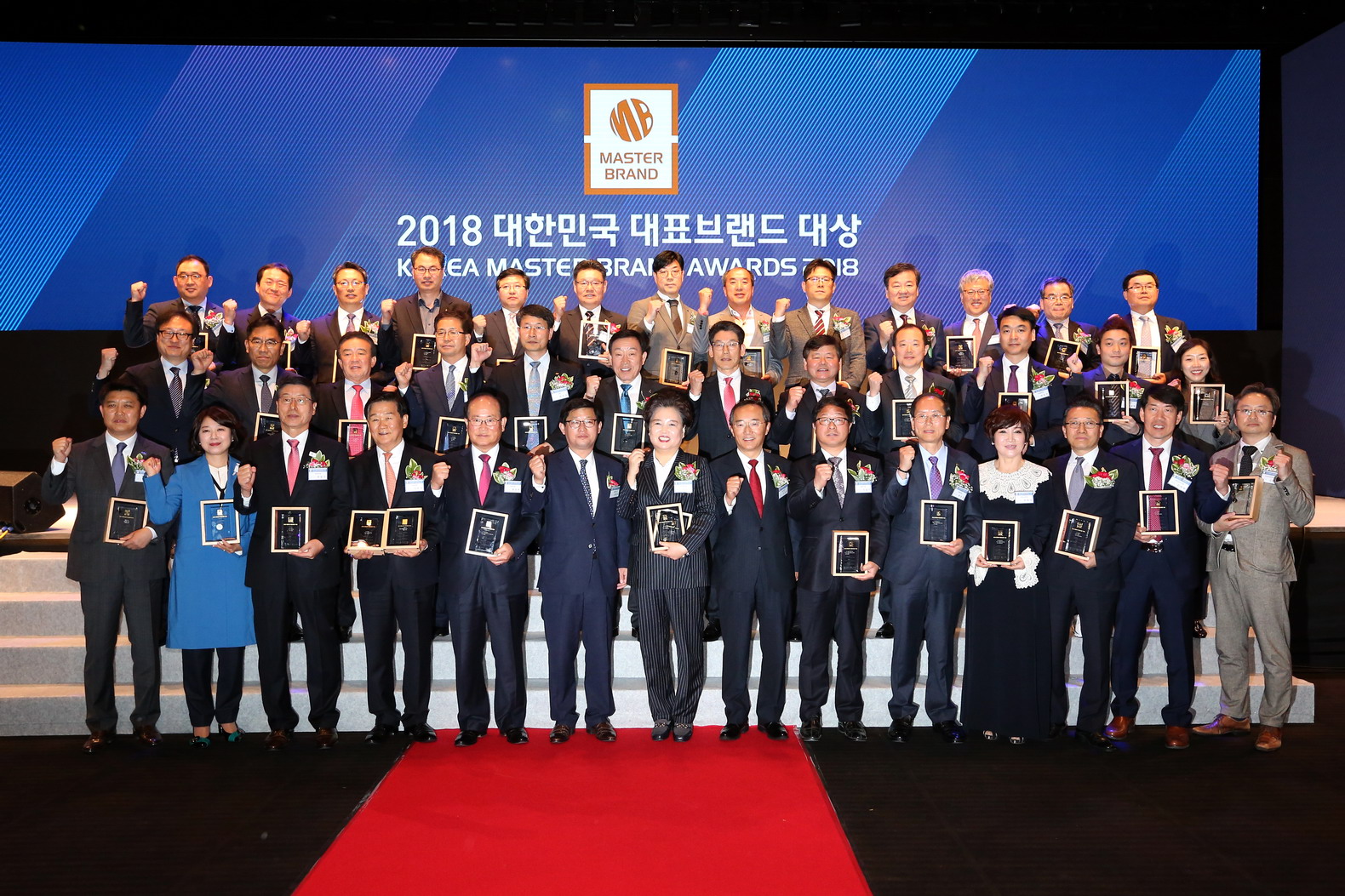 Winners of 2018 Master Brand Awards pose at an awards ceremony at Shilla Hotel Dynasty Hall in Seoul on April 24.
The brand Hi Seoul made it onto the list of 2018 Master Brand Awards. The joint brand of SMA, a business support institution for SMEs, run by the Seoul Metropolitan Government (SMG), won the coveted award for the second straight year.
SMG and SBA awards brands of excellent Seoul-based SMEs that have been recognized for their technology prowess and commercial feasibility. The brand has made strides every year.
In particular, SMEs, carrying the brand Hi Seoul, have gotten a good reception by making the most of Seoul's brand power. The brand has been credited with fulfilling its roles and responsibilities by enhancing the credibility of SMEs using the brand and guaranteeing the quality of their products and services.
SMG and SBA implement diverse programs ranging from resurgence to strengthening of publicities and networking and financial support so that SMEs can overcome difficulties they experience.
SME beneficiaries of the joint brand totaled 713 as of March 2018. Beneficiaries posted an average 11.9 billion own in sales, showing an excellent business performance. Of late, SMG and SBA held a ceremony to award the brand to new = beneficiaries, which coincided with an events to promote networking among brand beneficiaries and other companies. New brand beneficiaries are qualified to participate in diverse support programs.
SMG and SBA plans to lay and nurture platforms to grow on their own feet by promoting collaboration among brand beneficiaries on top of implementing outside collaboration projects.
Chung Ik-soo, head of SBA's job creation division, said, "The more SMEs carry the joint brand, the more collaboration they can promote." SMEs carrying the joint brand are expected to establish growth momentum in diverse areas in Korea and abroad, he added.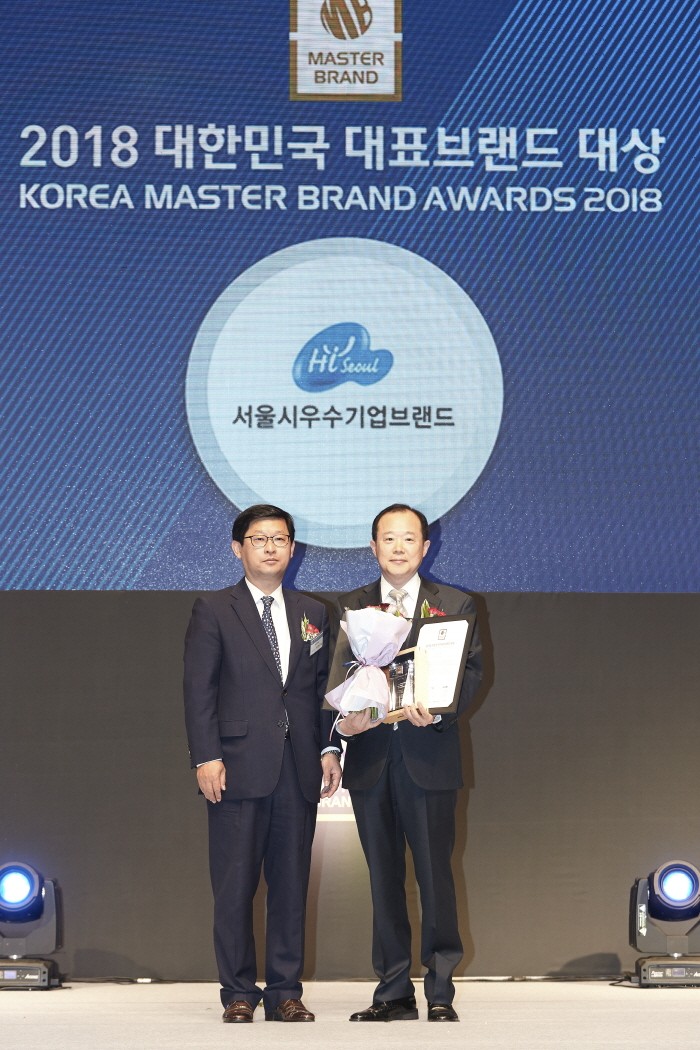 Chung Ik-soo, head of SBA's job creation division, carries the 2018 Master Brand Award in the category of common brand for SMEs he won at an awards ceremony on April 24. (Photos: SBA)