Pres. Wi to Take Charge of Shinhan Bank's Digitalization
Digital Bank in charge of move to lead Digital Strategy Headquarters, the Sunny Bank and Big Data Center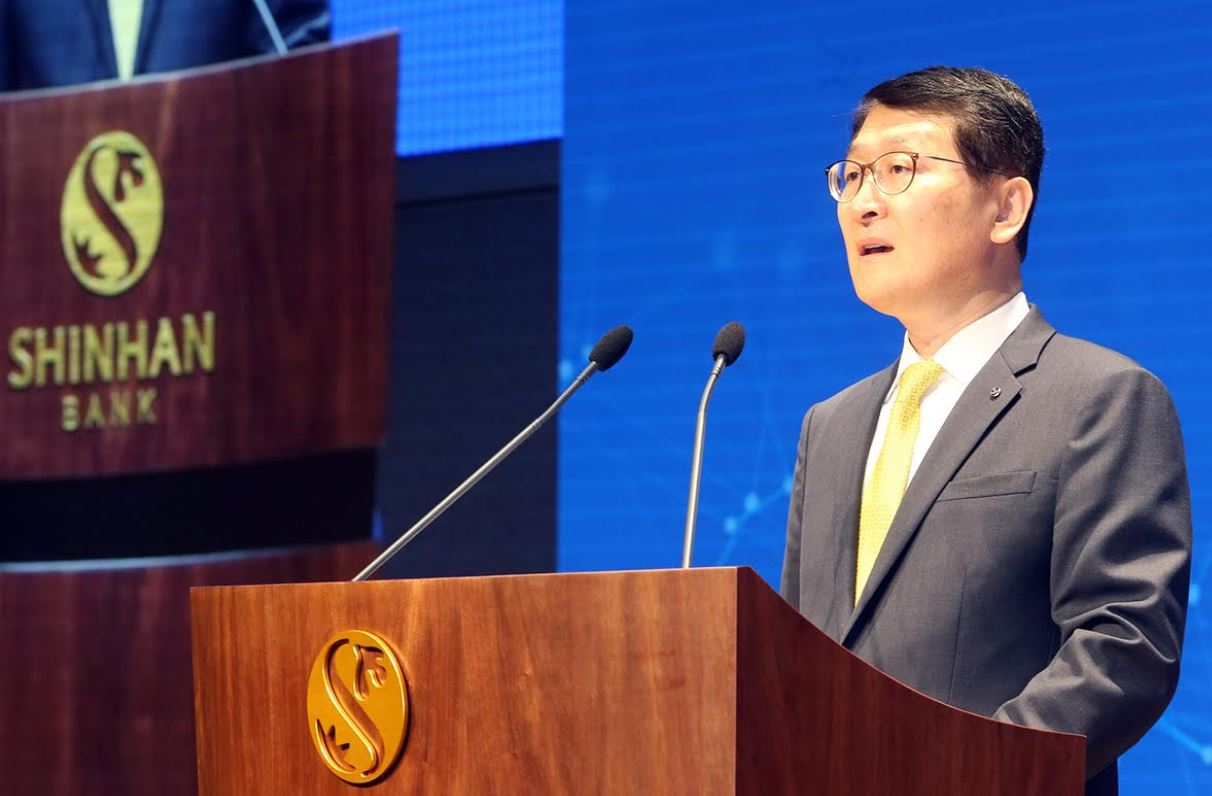 President Wi Sung-ho of Shinhan Bank.
President Wi Sung-ho of Shinhan Bank, true to his reputation as a digital banking expert when he was with Shinhan Card, has put in motion a plan to expand the bank's digitization, including boosting the adoption of Fintech.
His reform plan involves letting the bank continue to enjoy its position as a top-class bank by going all out to digitalize its operations. The bank recently announced that it has reorganized part of its operation by setting up the Digital Group to take full charge of the digitization of the bank, with Vice President Suh Chun-sok at the head of the new digital group. Suh also heads up the ICT Group. Under the digital group's wing are the Digital Strategy headquarters, the Sunny Bank, the Digital Channel headquarters and the Big Data Center.
Professor Kim Cheol-ki of the Financial Training Institute will head the center. The bank also set up a lab to focus R&D on core technologies of digital technology, including artificial intelligence (AI), and will have seven divisions to pursue its R&D activities. They include the robo advisor "empollio," AI that can be used in financial facilities, digital alliance with other digital firms, settlement processes, seeking Fintech firms for investments, Blockchain, and customer experience, UI and UX. The center already has some 20 clerks and other staff who were trained to work for the center before the reorganization.
Many of President Wi's ideas on digitalization were reflected in the reorganization. He always claimed that the financial paradigm should be digital. He told leading executives and managers that digital channels should be given the same priority as offline channels, and attention should be paid to financial products and services for the customers. He called on them to work hard to have the bank to be a "super" leading institution with new attempts to get ahead of rival banks. CEO Wi's digital strategy is in line with Shinhan Financial Group's strategy after it named a Chief Digital Officer and set up a digital reform organization.
In the meantime, Shinhan Bank plans to duly execute its "D Dream Project," part of Shinhan Financial Group's Compassionate Finance designed to lead its Corporate Social Responsibility by providing diverse financial products and services and take good care of its policies aimed at protection of its financial consumers interests and rights.
The Do Dream Project is an outstanding sample of the bank's segregated CSR as it includes 15 socially well-suited programs designed to find jobs for youths, investments and loan provisions to corporations and their business projects and support to the economically displaced groups of people backed up by 9 trillion won in funds.
The bank has been providing various and diverse social services. The Children Financial Classroom and the Education for Choosing Life-time Career.
The bank has also been helping the defected North Koreans, multicultural families, disable people and financially isolated families by providing them with tailor-made educational classes to prepare them to get themselves ahead in society. The bank won various awards from social groups and the government for the outstanding nature of its social service programs.
Shinhan bank provides support, scholarship funds and cultural and artistic activities. It operates the Scholarship Foundation and the Finance Museum, which are pioneering projects in Korea's domestic banking industry. "The Shinhan Bank's Foundation of Hope" was established to contribute to the national and international society and promote and develop overall art and science, the company says.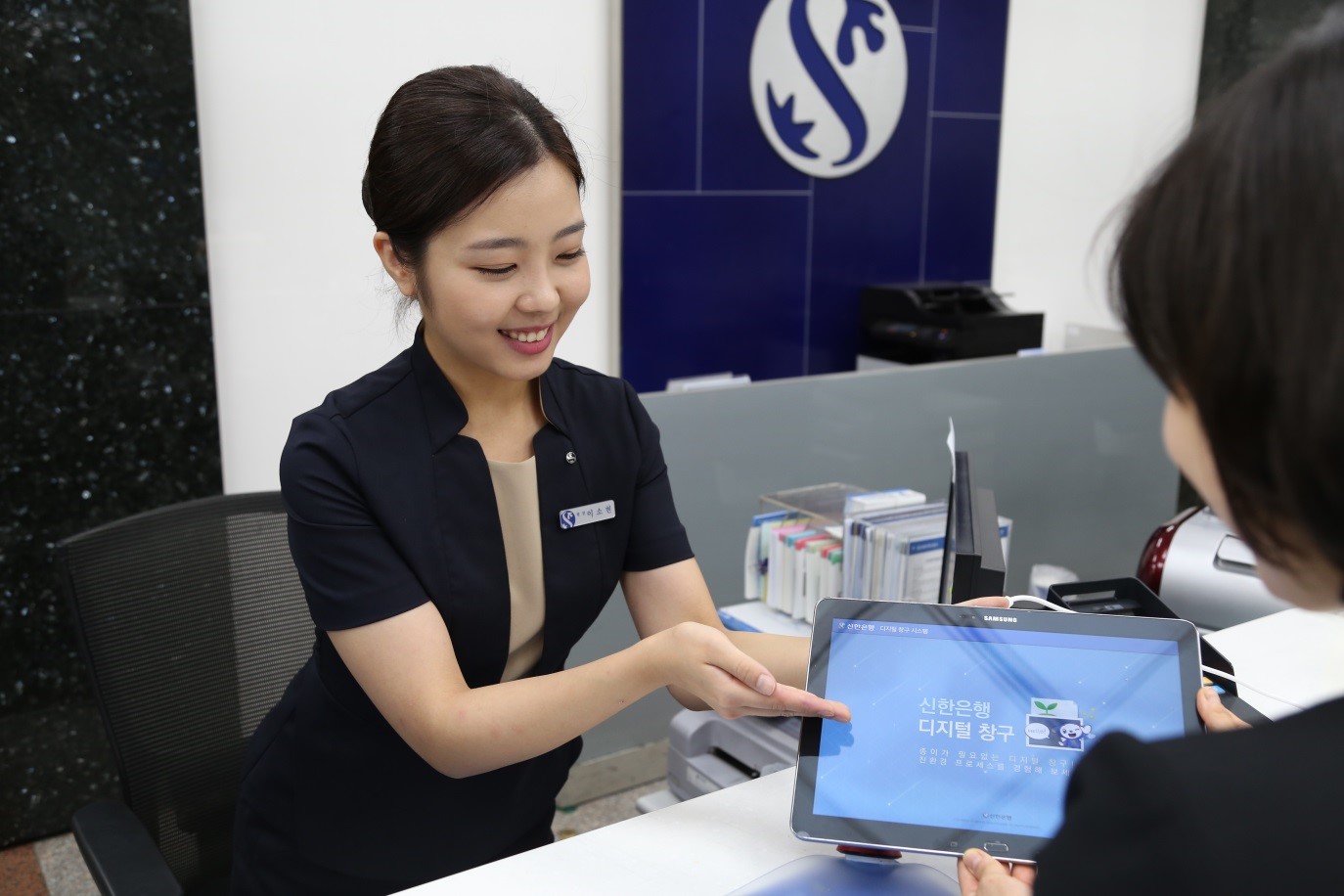 A Shinhan Bank female staff uses a Big Data based tablet PC for consultation. (Photos: Shinhan Bank)