Facility to help spur M&As by matching the companies with investors by providing venues for meetings and financial support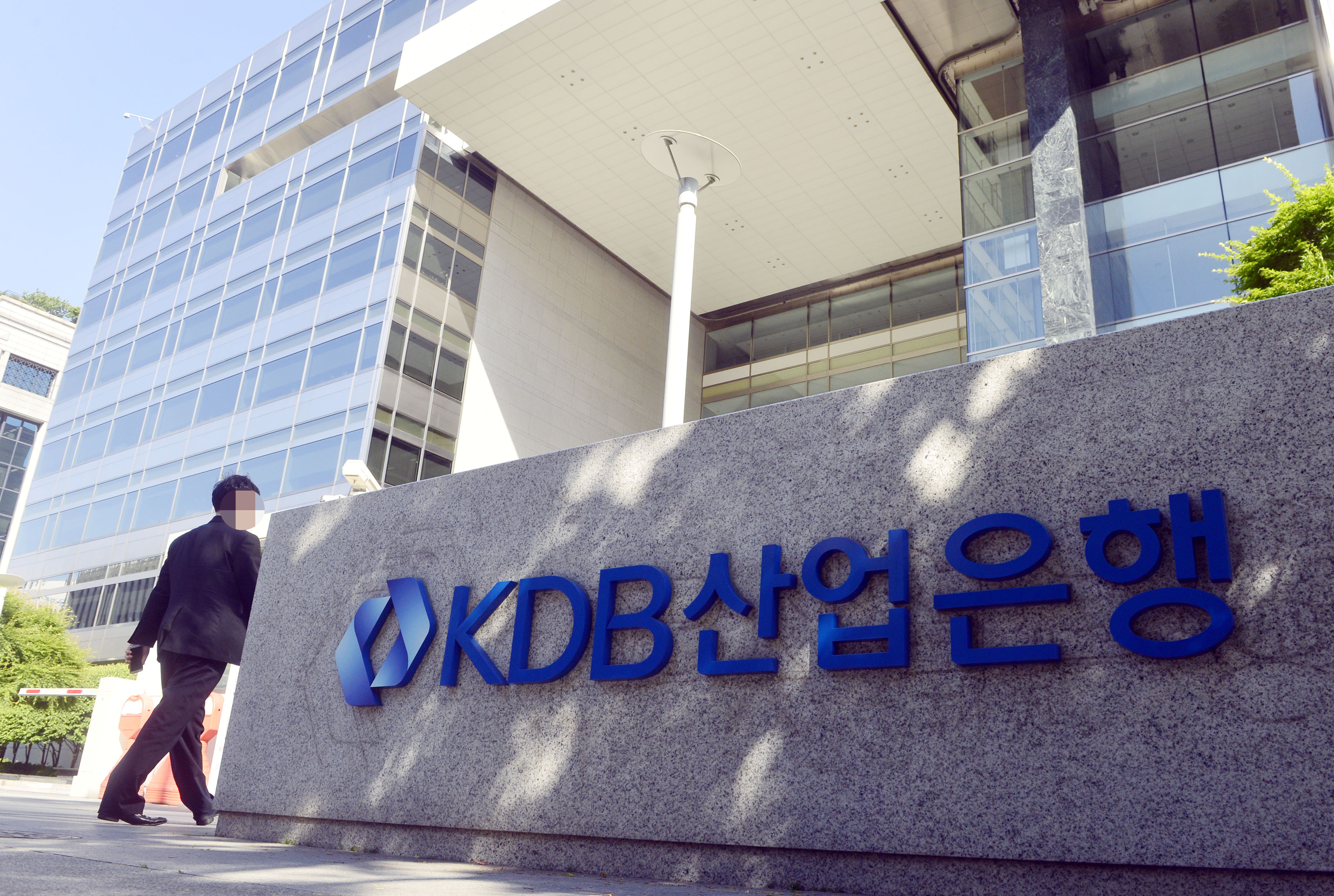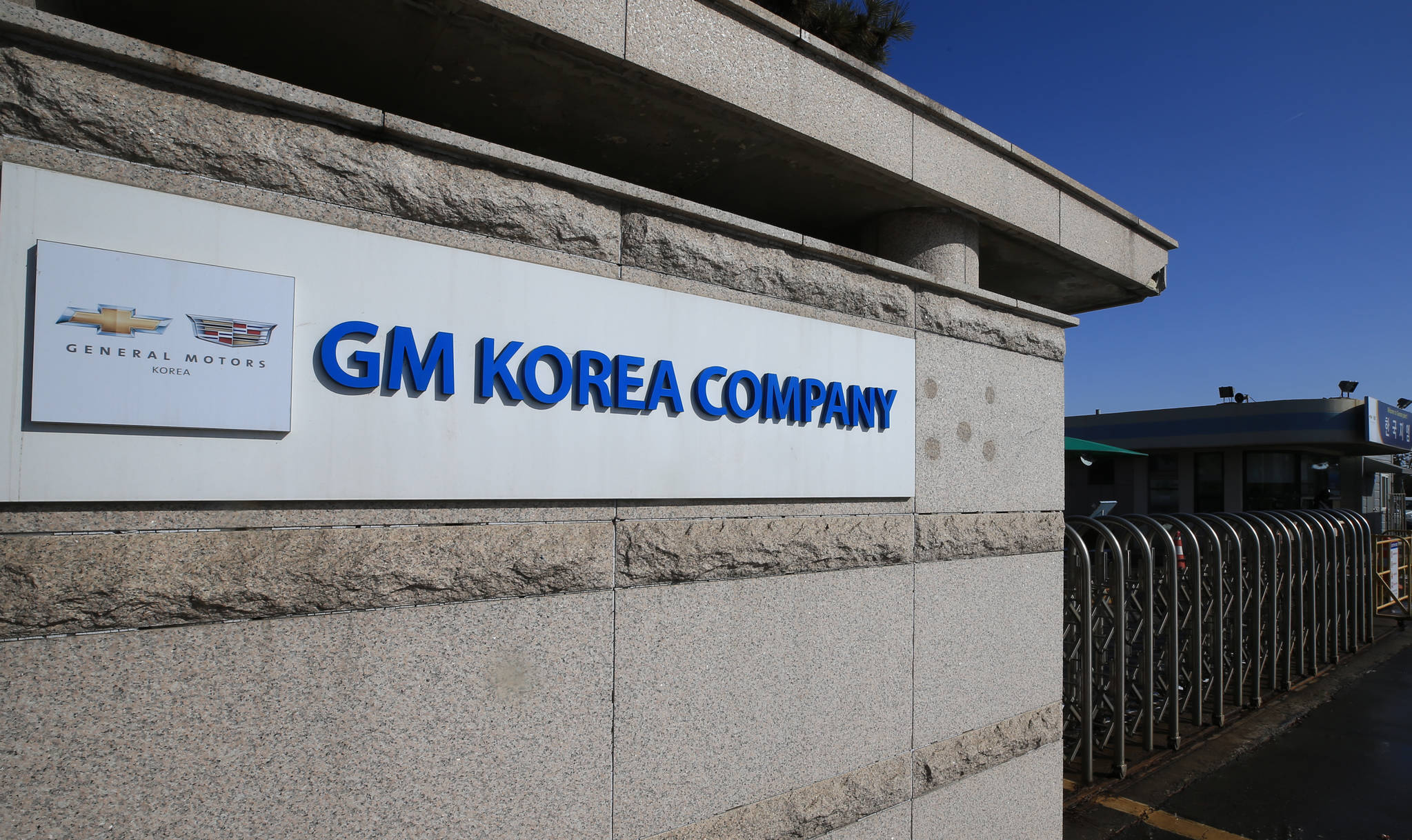 Seen on top is the entrance of Korea Development Bank(KDB) at the KDB building in Seoul. Below is the name of GM Korea at the entrance of the company's plant in Gunsan, North Jeolla Province.(Photos: KDB and GMK)
Korea Development Bank (KDB) is about to go ahead with its plan to boost M&A activities in Korea by providing a venue for investors and big and medium-sized companies to meet and discuss M&As.
KDB also decided to provide rescue loans to GM Korea and secure audit rights with GM Korea, in doing so allowing it to continue operating for at least 10 more years, as well as locating GM Asia-Pacific Headquarters to Korea.
KDB will play the role of agent, and will also provide financial support for M&As.
According to IB sources in early May, KDB's Venture Technology Finance Office will try to match companies looking for the buyers and investors at its first "Technology Reform M&A Market" slated to open later in the year. The Korea Venture Capital Association and KDB will help venture capital companies out secure new technologies, and match them up with big companies in the hopes they ould find an M&A partner. KDB plans to open the market for more than 10 times in a year.
For the upcoming first market, eight companies are likely to participate, including a large petrochemical maker and another big company in the energy-related sector. The petrochemical firm wants to pay around 10 billion won for a company with IT facilities or the technologies for finding out toxic petrochemical materials.
In the meantime, the government and the General Motors will together invest and provide loans totaling $7.15 billion to keep GM Korea afloat while the U.S. car maker decides to locate its Asia-Pacific Headquarters in Korea.
The Industrial Competitive Power Strengthening Committee led by Deputy Prime Minister Kim Dong-yeon approved the plan to rescue GM Korea and its part suppliers by injecting cash support loans.
Finance Minister Kim Dong-yeon told reporters that the American automaker agreed to other measures meant to ensure the company stays in Korea for at least 10 years. GM will be restricted from selling any shares for the next five years and obligated to retain at least a 35-percent stake in its Korean unit for the following five years.
South Korea can also veto a sale by GM of 20 percent or more of its assets during the next decade, effectively blocking any withdrawal during that time.
GM's restructuring plans include a shutdown of one of its four plants in South Korea and reducing its workforce by nearly 3,000. They stoked worries that GM Korea, the country's third-largest carmaker and provider of more than 150,000 jobs, may permanently close.
Kim said the latest measures should ensure GM's long-term presence.
"We have laid out the foundation for GM to continue to do businesses beyond 10 years in a win-win situation for both the South Korean economy and GM," he said.
KDB Chairman Lee Dong-geol said he is certain GM Korea will continue its operation beyond 10 years from now, dismissing the fear that it may "Eat and Run."
The KDB chairman at a media briefing session on May 11, said KDB secured the audit rights for the GM Korea operation and also holding the shareholders meeting in every quarter of the year during the talks over rescue loans. He said KDB will see if GM Korea made investments on its installations as promised. KDB is the second largest stakeholder with 17 percent share after GM with 77 percent.
GM agreed to open a new regional headquarters in South Korea to manage its strategies for the Asia and Pacific region, apart from China. It earlier scaled down a regional headquarters in Singapore.
Under the agreement, the state-controlled Korea Development Bank, GM Korea's second-largest shareholder with a 17-percent stake, will inject $750 million while GM will provide $3.6 billion in fresh loans for capital spending for the next 10 years. GM will also convert its Korean units debt of $2.8 billion into equity, helping it save on interest fees.
The U.S. GM also will set up the Asia-Pacific Headquarters at the end of this year in Korea, may be in Bupyeong, near Incheon. The Asian regional headquarters will be responsible for securing the auto parts supplies from Korea for all GM plants around the world including the U.S. GM valued at some 2 trillion won per year as the global center for parts supply employing some 200 local staff.