The Industrial Bank of Korea (IBK) has been eyeing takeovers of two Indonesian banks under a plan to merge them into one bank so it can start its operation at the end of this year.
One of the two Indonesian banks, the Agris Bank, will discuss its merger at a shareholder meeting on March 9 and sign an agreement allowing IBK to takeover a majority of the bank, financial sources said on Feb. 6. IBK will takeover the shares owned by DIP in Agris Bank which come to around 82.5 percent of the outstanding shares.
IBK has also been looking for another local bank to take over and merger with Agris Bank so that the merged bank can start operation around the end of this year.IBK President Kim Do-jin said the subsidiary bank plans to be open for business by the end of the year and by fully operational from 2019.
IBK has been knocking on the door of the S.E. Asian country's financial community since the middle of last year. But it has been having trouble finding two banks at the same time to take over. Another problem has been Indonesia's financial regulations requiring foreign banks to hold at least 40 percent of the shares of the local banks to take over.
IBK wants to follow other leading Korean banks with operations in the S.E. Asian country including KB Bank, KEB Hana Bank and Shinhan Bank. IKB wants to buy local banks rather than setting up its own operations through local branches to speed up localization.
IBK has been boosting its overseas operation by setting up local subsidiaries in Vietnam, Cambodia and an office in Warsaw, Poland, among others.
Industrial Bank of Korea (IBK), Seoul, Korea, which was established in 1961 pursuant to the Industrial Bank of Korea Act to promote independent economic activities and provide development finance and related banking services to small- and medium-sized enterprises in Korea, is a full-service commercial banking institution.
IBK's principal authority under the IBK Act is to discount bills for, and to make loans to, SMEs in a wide range of industries. Most of IBK's activities have been carried out pursuant to this authority.
However, in addition to IBK's primary public purpose, IBK provides a broad range of banking services to individuals, households and other non-SMEs, including lending, deposit taking, credit card issuance and servicing, trust account management, and research and advisory services. Until 1994, IBK's entire issued share capital was held by the Korean government.
Since 1994, the government's share ownership has gradually decreased through public offering of new shares and an increase in employee stock ownership. As of November 30, 2015, the Korean government's share ownership was at approximately 50.6 percent. The Korean government has full control over IBK's management, policies and operations pursuant to the IBK Act. Under the IBK Act, the Korean government has the right to appoint or remove members of the board of directors (the IBK Board) of IBK, including the chairman and chief executive officer.
The Korean government also has the power to appoint or dismiss IBK's statutory auditor who has the duty to oversee IBK's operations and financial matters. IBK's Articles of Incorporation may only be amended with the approval of the Financial Supervisory Commission.
IBK owns and operates IBK Capital Corporation, IBK Securities Co., Ltd., IBK Insurance Co., Ltd., IBK Asset Management Co., Ltd., IBK Systems Co., Ltd., and IBK Credit Information Co., Ltd. In Korea, IBK offers diverse products and services through its 637 branches.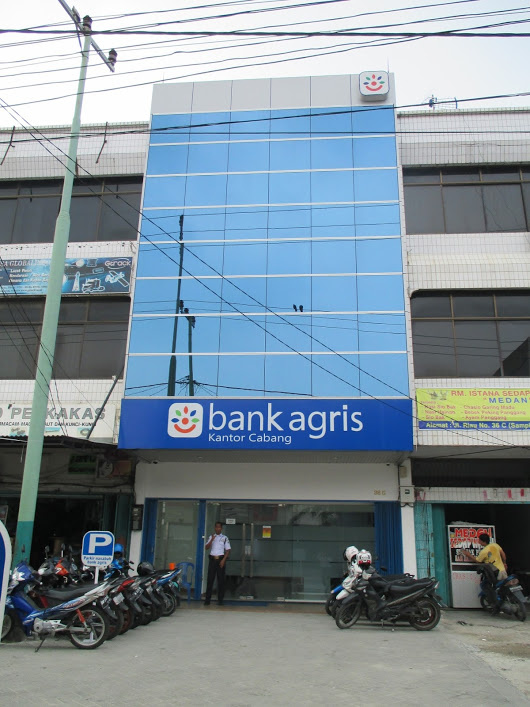 A view of Agris Bank in Indonesia, which IBK intends to take over.