Vice Chairman Cho Ki-haeng of SK Engineering and Construction.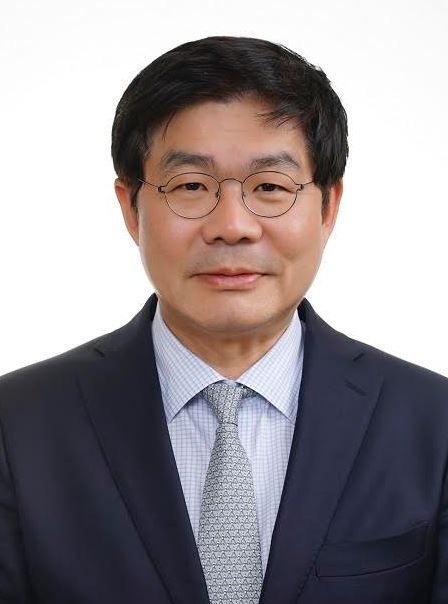 President Ahn Jae-hyun of SK E&C.
SK E&C announced on Feb. 1 that the builder won an ethylene plant construction project which is the largest of the Long Son Petrochemical Complex project (about 5.78 trillion won) in Vietnam with Technip of France. The ethylene plant project will cost $2 billion, and the two company will go 50:50 by taking $1 billion, respectively. The construction will be implemented in the form of a turnkey system including basic design, detailed design, purchasing, construction and test runs. It will take 53 months to complete the project.
The Long Son Petrochemical Complex is Vietnam's first petrochemical complex to be built by Long Son Petrochemical Co on Long Son Island in Ba Ria-Vung Tau Province of Vietnam. Long Son Petrochemical is a Vietnamese corporation of the Siam Cement Group, one of Thailand's largest privately owned companies. The group placed orders for segmented parts of the project ― a polypropylene plant, a polyethylene plant, an ethylene plant which SK E&C will build and other utility facilities.
"The consumption of petrochemical products is rapidly increasing due to rapid industrialization and economic development in Vietnam. However, due to lack of domestic facilities, Vietnam relies heavily on import raw materials and products," an SK E&C official said. "It is expected that the Long Son Complex will significantly raise the proportion of production of petrochemical products in Vietnam as the complex can produce 950,000 tons of ethylene and 400,000 tons of propylene when the complex is completed."
"We are expecting to reinforce our position in the Vietnam plant market after successively landing large-scale projects following recently completed Nghi Son Refinery Plant," he added.
The construction of the $4.5 billion Long Son petrochemical complex in the southern province of Ba Ria-Vung Tau, will be restarted in the fourth quarter of 2016 after eight-years of delay, according to newswire Doanhnhansaigon.vn.
According to Dhep Vongvanich, advisor to the president of SCG cum executive director of SCG in Vietnam, as of now, the consortium has finished the site clearance and is working on completing the remaining procedures to restart in the fourth quarter of this year. Licensed in 2008, the complex was invested by a join-venture of Thai Siam Cement Group (SCG), Qatar Petroleum International (QPI), and Vietnam National Oil and Gas Group (Petrol Vietnam).
It was previously slated to begin construction in 2014 and be completed in 2017. However, the construction was delayed due to site clearance issues. As further obstacle, in December 2015 the Qatari investor has officially withdrawn from the project due to the restructuring of its development strategy. QPI and the two remaining investors failed to reach a compromise on capital transfer, leading to a serious delay in the project's progress.
SCG also revealed that the project found a new investor replacing QPI, however, the name of the new investor has yet to be disclosed. Once the complex comes into operation, it will be the biggest of its kind in Vietnam and is intended to meet the growing demand of local industries for high-quality plastic resins, valued at up to $2 billion annually.
The complex will consist of a factory capable of turning out 1.65 million tonnes of olefins, 1.45 million tonnes of poly-olefins, 280,000 tonnes of chloralkali, and other materials each year. The site will also include supporting facilities, such as a port, warehouses, and a power plant.
SK E&C announced on Aug. 29 that the builder won a contract to build a polyol plant with a total construction cost of US$210 million in Rayar Province's Hemaraj industrial complex in Thailand.
In other words, SK E&C succeeded in receiving a large-scale plant construction project overseas after winning a project for the construction of a US$1.6 billion Iranian oil refining plant earlier this month.