Starting Jan. 30, Korea will only allow authenticated bank accounts to be involved in virtual currency trading
Those with virtual currency accounts created by banks after their real name has been verified will be allowed to trade, the Financial Services Commission (FSC), the nation's finance watchdog, and Financial Supervisory Service (FSS) and the Korea Financial Intelligence Unit (KoFIU) announced.
Accounts that don't comply with the new the real name regulations will be banned. As previously announced, foreigners and minors will not be allowed to create virtual currency accounts, even if their identity is verified.
The regulation is much softer than previously expected. Many analysts had been expecting a total ban. FSC head Choi Jong-ku told lawmakers they had been mulling whether to shut down all exchanges or only those suspected of illegal activity.
Those who wish to trade must use accounts from the same bank their respective exchange uses for deposits and withdrawals. If an account from a different bank is used, only withdrawals will be allowed, not deposits. Banks will monitor exchanges and refuse customers if they suspect money laundering is taking place.
Daily transactions worth 10 million won ($9,000) per day, or 20 million won ($18,000) per week, will be reported to KoFIU for inspection to determine whether illegal activity is going on.
Recently, due to fears a full ban could be implemented, a petition demanding eased regulations was submitted to Cheong Wa Dae, the Presidential Office, with 200,000 signatories. The petition asked the government to stop regulating virtual currency trading. The technology minister says blockchain will not be affected by the government's recent crackdown. The government said capital gains will be subject to normal taxes for investors.
Many organizations are still reluctant to trust blockchain technology, however others have found good uses for it apart from Bitcoin. Bitcoin prices have been erratic in recent weeks as the virtual currency remained mostly under pressure as officials in South Korea announced new measures to regulate trading in cryptocurrencies.
A single bitcoin had tumbled to below $10,000 last month before recovering to around $1,000 peak. The currency peaked at nearly 20,000, according to research and data site CoinDesk.com.
"The cryptocurrency remains unable to break through $12,000. That level has been tested on Thursday, Friday and Monday and rejected and now bitcoin seems to be unable to break out past $11,000 and was last trading at $10,500," noted Neil Wilson, senior market analyst at ETX Capital, in a note to clients. Wilson said if bitcoin breaks below $10,000 again, then it could retest the January 17 low of $9,200, and from there, $8,000 would be the next level. Going the other way, he said if it can move above $12,000, then the next level of resistance is $13,200.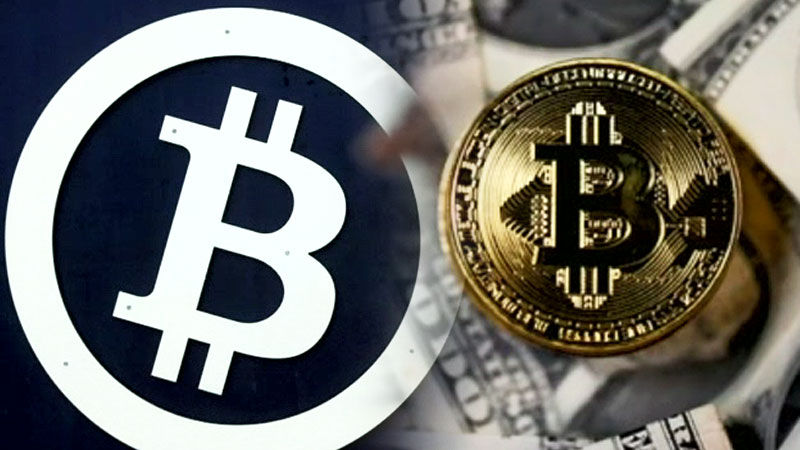 South Korea Puts Foot Down
Bitcoin sagged as Korean officials, who have been exploring tighter bans on trading, announced new measures. The FSC, the nation's finance watchdog, laid out its strategy to curb speculation in cryptocurrency trading. As part of that, it will ban anonymous accounts linked to digital currencies.
"With the real name policy coming into effect at the end of this month, the existing 'virtual accounts,' anonymous accounts that have been widely used to trade cryptocurrencies, will no longer be in use," the FSC said. The body said it also approved guidelines from the FSS and the KoFIU for banks to prevent cryptocurrency money-laundering. "High-level due diligence" by financial institutions in any transactions with cryptocurrency exchanges are just one of the guidelines.
On Monday, Yonhap News Agency reported that the government plans to collect 24.2% of taxes from the country's cryptocurrency exchanges this year. Wall Street Journal reported that cryptocurrency platform OKCoin will open in Korea as early as next month.
Swiss-based commodities fund Tiberius on Monday announced plans to launch the first digital coin-tcoin-pinned to industrial metals, such as copper and aluminum, Reuters reported. There are currently other digital coins backed by precious metals.
Payment processor Stripe said it would stop processing bitcoin as a payment on its platform, starting April 23, 2018. Tom Karlo, a product manager with Stripe, in a blog post wrote that "over the past year or two, as block size limits have been reached, Bitcoin has evolved to become better-suited to being an asset than being a means of exchange."