Doosan Infracore, the maker of excavators and other construction equipment in Korea, logged an operational profit of 660.8 billion won last year, up 35 percent YoY, with the sale of the equipment doubling from the previous year in China and emerging markets around the world, the company said Feb. 7.
The 2017 sales amounted to 6.567 trillion won, up 14.6 percent YoY, thanks to sales of construction equipment rising two fold from the previous year to total 10,851 units of excavators alone.
The company's sales in China came to 916.8 billion won, up 111.4 percent YoY last year, thanks to the arrival of the season to replace many farm equipment. Equipment sales see spikes roughly every five years, along with boosts in investments by the government to further develop agricultural regions across China. Doosan's sales in 2017 increased by 133 percent YoY, compared to the growth rate of China's excavator market standing at 105 percent.
The company had been preparing for a rise in demand for construction equipment in China for these years and the company led China's excavator market from 2001 to 2010 after entering the market in 1996. The market plunged following the Global Financial Crisis. The company reformed its dealer network in China in the past couple of years, strengthening the education and marketing systems to sell more heavy equipment, raising the sales of excavators by 38 percent by weight from 33 percent.
Doosan Infracore has been doing well in other regions of the world, like emerging markets, with sales rising 18.5 percent last year in South America and Southeast Asia coming to 1.877 trillion won.
Sales in regions like North America, Oceania and Europe rose more than 4 percent on average. Doosan Bobcat, an affiliate of Doosan Infracore also did well in North America, with sales in 2017 rising 4.7 percent to 4.717 trillion won, benefitting from the cuts in U.S. corporate tax and rising demand for small construction equipment to build residential houses.
Doosan Infracore China Co., Ltd (DICC), Doosan Infracore's subsidiary in China, was recently ranked "No. 1 in customer satisfaction" in China's excavator market. Doosan Infracore has hit the top spot a total of 12 times since the launch of the customer satisfaction survey in 2003. The customer satisfaction poll of China is conducted by the Organizing Committee for the Survey on Customer Satisfaction with Brands in China under the auspices of the People's Daily Market News Center, the China Brand Association, and the Business Council. As such, the survey results are highly regarded throughout the country. In the 2016 survey, DICC was evaluated by Chinese customers particularly favorably in the areas of after-sales services, innovations, and corporate social responsibility. Based on the results of the 2016 survey, DICC was also selected as "an outstanding corporation in the fulfillment of its CSR."
DICC strives to maximize its customers' satisfaction with its preemptive on-site customer service. In addition to its widespread efforts to build the unique 'DoosanCARE' service brand image among its customers, DICC requires its expert technicians to take care of its special customers, offers regular maintenance services to all its customers regardless of whether they have any problems with their equipment or not, and listens carefully to their opinions about a variety of issues.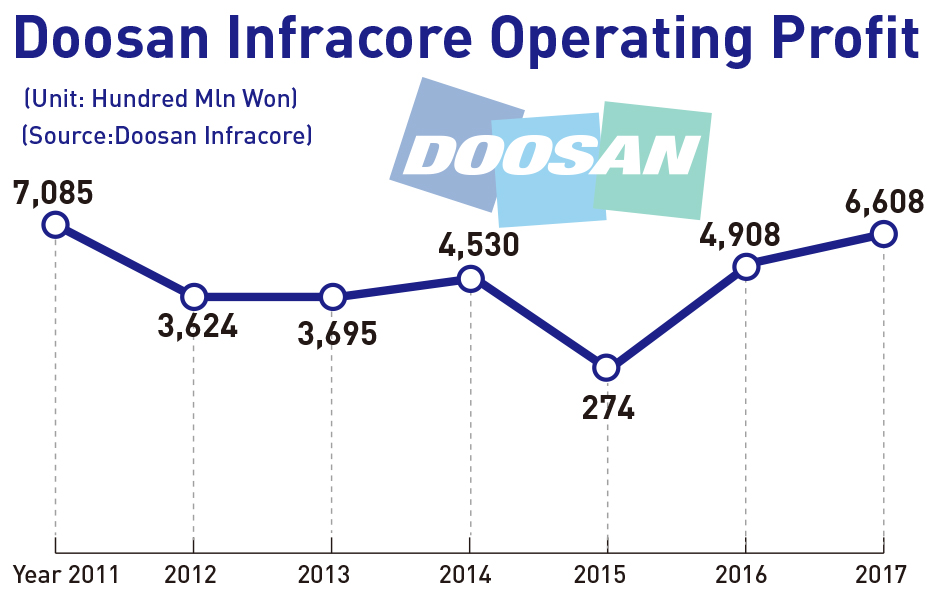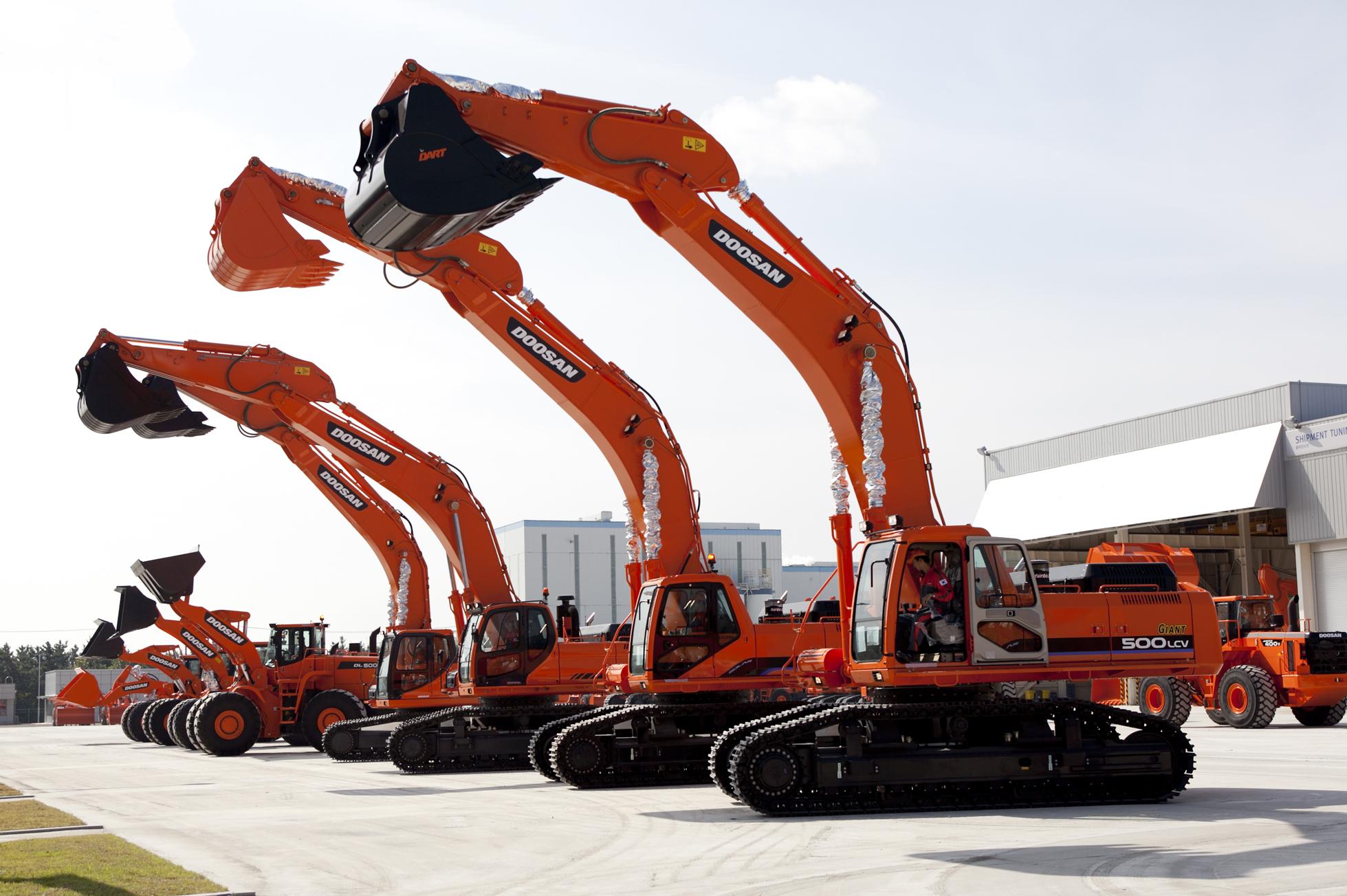 A view of Doosan Infracore's plant in Gunsan, Jeollabuk-do.