New President Hyun Sung-chul of Samsung Life Insurance / New SFMI President Choi Young-moo,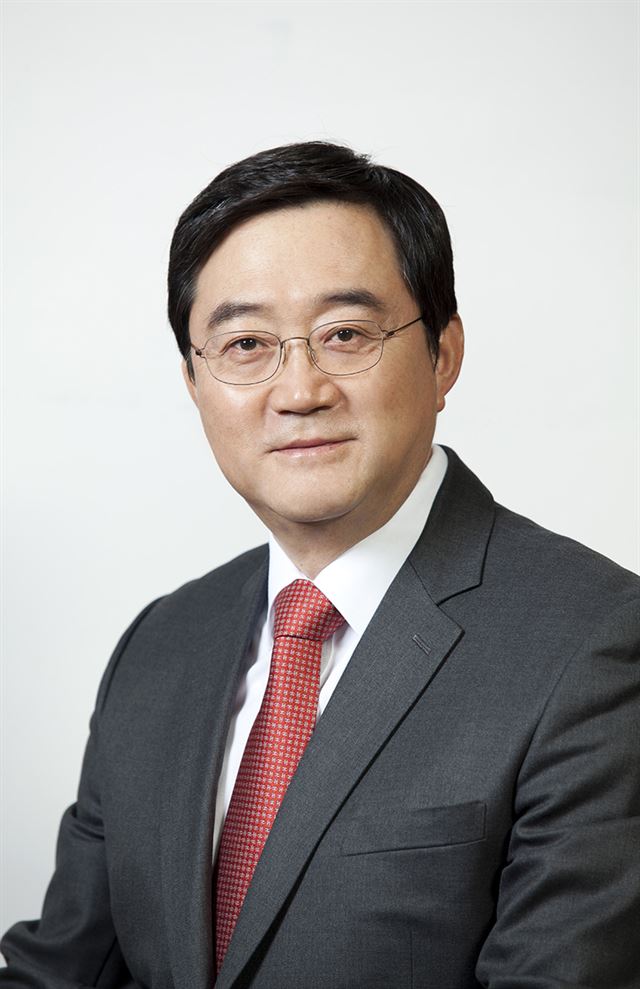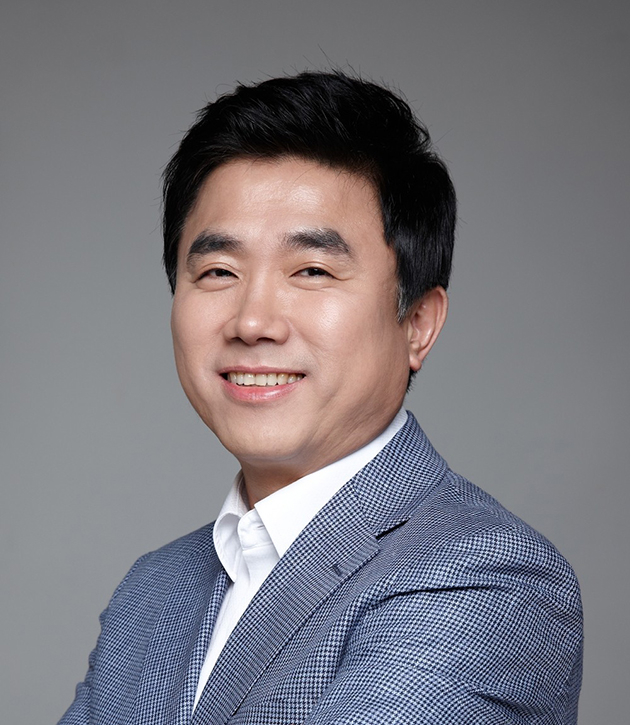 New Samsung Securities President Koo Sung-hoon / New Samsung Asset Management President Jeon Young-muk
An appellate court's recent verdict to release Samsung Electronics Vice Chairman Lee Jay-yong from prison is expected to fill a management vacuum, caused by his absence, restoring the Korean electronics giant to normal.
Samsung Electronics posted 53.6 trillion won in operating profit last year, breaking the 50 trillion won barrier for the first time in its history.
The figure is almost twice the 29 trillion won logged in the previous year. The Korean electronics giant chalked up 239.6 trillion won in annual sales, the most-ever.
Despite Samsung Electronics' historic business performance, the Korean electronics giant's M&As and investments to secure future growth engines had been almost at standstill or on hold due to the management vacuum.
Vice Chairman Lee is expected to maintain a low profile due to mixed reactions of the appellate court ruling. Major business organizations and business circles welcomed the verdict, saying that it is the outcome of decisions done in accordance with judiciary standards. They expressed hope that with Vice Chairman's release from prison, Samsung will aggressively push ahead with steps to accelerate its global strategy and prepare for the advent of the 4th Industrial Revolution.
On the other hand, the ruling party and opponents reacted angrily, slamming the ruling as a miscarriage of justice.
Samsung Electronics' superb performance is owed to the booming semiconductor business, which is in a four- or five-year cycle alternating between boom and recession. The so-called Semiconductor Super Cycle, which started off in early 2017 in the wake of the 4th Industrial Revolution, will likely continue into year-end, heaving the company's business performance, some experts said. The semiconductor business took up a 65 percent of the operating profit in 2017. The business accounted for a whopping 70 percent of the operating profit recorded in the fourth quarter of the year.
The figures were higher compared to the mid-40 percent logged in 2015 and 2016. It means that Samsung Electronics badly needs to explore new growth engines. With Vice Chairman Lee's release, a management vacuum, one of the uncertainties that had faced Samsung, has been eliminated, a Samsung Electronics executive said.
Massive investments and M&As, which had been put on hold due to the management vacuum, are expected to be accelerated, the executive said. A point of focus is Samsung Electronics' decision to pour a maximum 30 trillion won into a project to build a 2nd semiconductor production complex in Pyeongtaek in Gyeonggi-do, which came on Feb. 7, two days after Vice Chairman Lee's release.
The massive investment is designed to brace for rapid global semiconductor business changes in the next few years. Samsung Electronics splurged on 43 trillion won in chip facility investments last year, but the decision was made before Lee was put behind bars. New investments have been limited since his incarceration.
Replacing Samsung Group's financial unit CEOs
Samsung Life Insurance and Samsung Fire & Marine Insurance (SFMI) CEOs in their 60s have been replaced by younger executives in their 50s.
Samsung Life Insurance's for executive recommendation committee named Senior Executive Vice President Hyun Sung-chul of Samsung Fire & Marine Insurance as Samsung Life Insurance CEO, 58, replacing Kim Chang-soo on Feb. 8. SFMI's similar committee also nominated Senior Executive Vice President Choi Young-moo of SFMI's automobile insurance division, 55, as CEO. The CEO-designates will take off after being approved by each company's shareholders' meeting and a board of directors meeting slated for next month. Former Senior Executive Vice President Koo Sung-hoon of Samsung Asset Management was nominated as new president of Samsung Securities while Senior Executive Vice President Jeon Young-muk of Samsung Securities was named as new president of Samsung Asset Management.