Recognized for its excellent operation with help to households, business firms and weak area of the public sector managing defaulted assets since its launch in 1962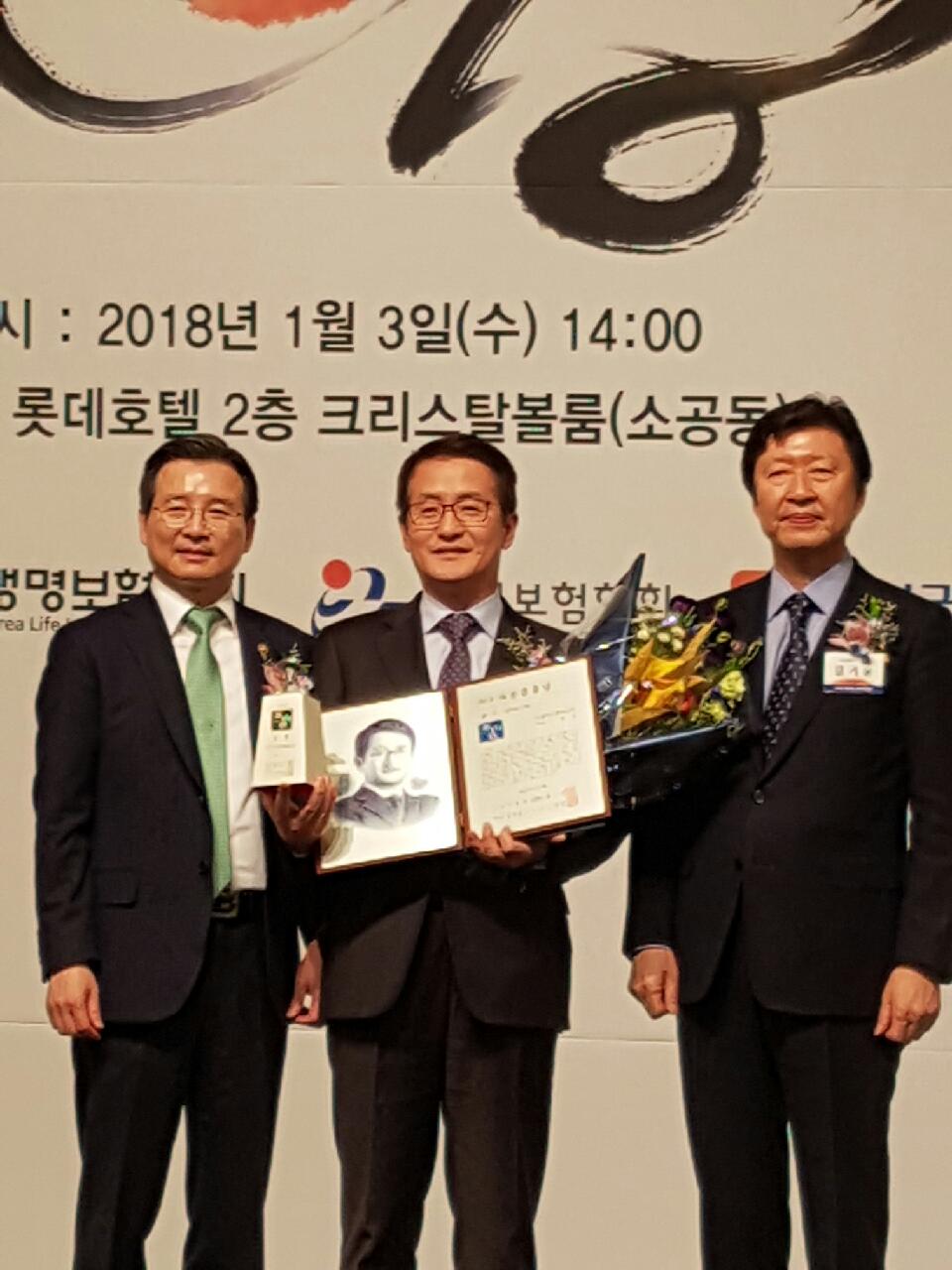 Chairman Moon Chang-yong of Korea Asset Management Corp.(KAMCO) holds the citation letter for the 2017 Dasan Financial Gold Award that KAMCO won in the public service sector.(Photo: NewsWorld)
Korea Asset Management Corp. clinched the 27th Dasan Financial Gold Award for 2017 in the sector of public service for doing an excellent job in providing financial support to households, business firms and the weak area of the public sector.
Korea Asset Management is helmed by President Moon Chang-yong.
Ever since its launch in 1962 as the first professional firm to cleanse its defaulted financial assets, the company took care of the financial default cases following major financial crises at home and abroad, including the 1997 foreign exchange crisis, the 2003 credit card crisis and the 2008 global financial crisis playing the role of the troubleshooter, helping to stabilize the domestic financial market and its development.
Kamco has been touted as strengthening the credit management base centered on the revival of debtors, centralizing the debts of the public financial institutions defaulted assets and cleaning up small long-term debt defaulters.
Kamco also earned credit for taking care of household debts, job seeking and debt adjustments with tailor-made measures and support system for poor people to help them recover their credit.
Kamco also has been given credit for the introduction of the sale and lease system for SMEs suffering from short-term financial problems to take care of their financial problems. The company also was given due recognition for its introduction of the shipping fund and infrastructure for corporate restructuring vehicles that are ever ready for the normalization of corporate operation and stable employment.
Kamco also has been credited with its operation of the integrated corporate support program for SMEs and medium-sized firms that have technologies, but not able to sustain their operations. The company's plans under consideration to boost its own value by publicly owned lands have also won much accolades.
The company also won recognition for its moves to boost the public services and budgetary increases by setting up administrative assets management system.
The flag of KAMCO flown at its head office.(Photo: KAMCO)