Woori Bank held a ceremony marking its 119th anniversary at the headquarters in Hoehyeon-dong, downtown Seoul, on Jan. 4, with the participation of 14 former presidents of the bank, outside directors and 600 executives and employees led by President Sohn Tae-seung.
The ceremony began with a video clip to look back at 119 years of history sicne the establishment of the bank in 1899 as the first Korean bank. Opening remarks by President Sohn followed.
President Sohn said in his address, "We should be able to cope with various changes in the financial environment, including digitalization and globalization, with ceaseless hard work and reform, so that the bank would be in a position to lead the banking industry's future. All of us working for the bank should cooperate together to capture the top position as an integrated financial group in the country for the group," the CEO said.
Woori Bank, which became South Korea's third-largest lender after it was fully privatized last year, will aggressively seek merger and acquisition targets to transform the bank into a major financial group by 2020, declared President Sohn Tae-seung.
In a press conference held at Woori Bank headquarters in central Seoul, President Sohn said that the lender will first push forward mergers and acquisitions of small asset managers ahead of its transition into a holding firm. The lender will seek to own different types of financial entities.
Sohn, former executive vice president at Woori Bank, has been serving as acting chief since his predecessor Lee Kwang-goo stepped down last month to take responsibility over alleged unfair recruiting practices last year. The bank was under fire during a parliamentary audit when evidence showed that sons and daughters or other family members of high-ranking officials of the lender's major customers, National Intelligence Service, and Financial Supervisory Service, had been favored during the hiring process last year. The case has been referred to the prosecution for further investigation.
"Prosecutorial investigation on the alleged irregularity is currently ongoing, so we will have to wait and see (until it is complete)," Sohn said. "Once investigation results come out, we will take disciplinary actions on related employees depending on the gravity of the matter."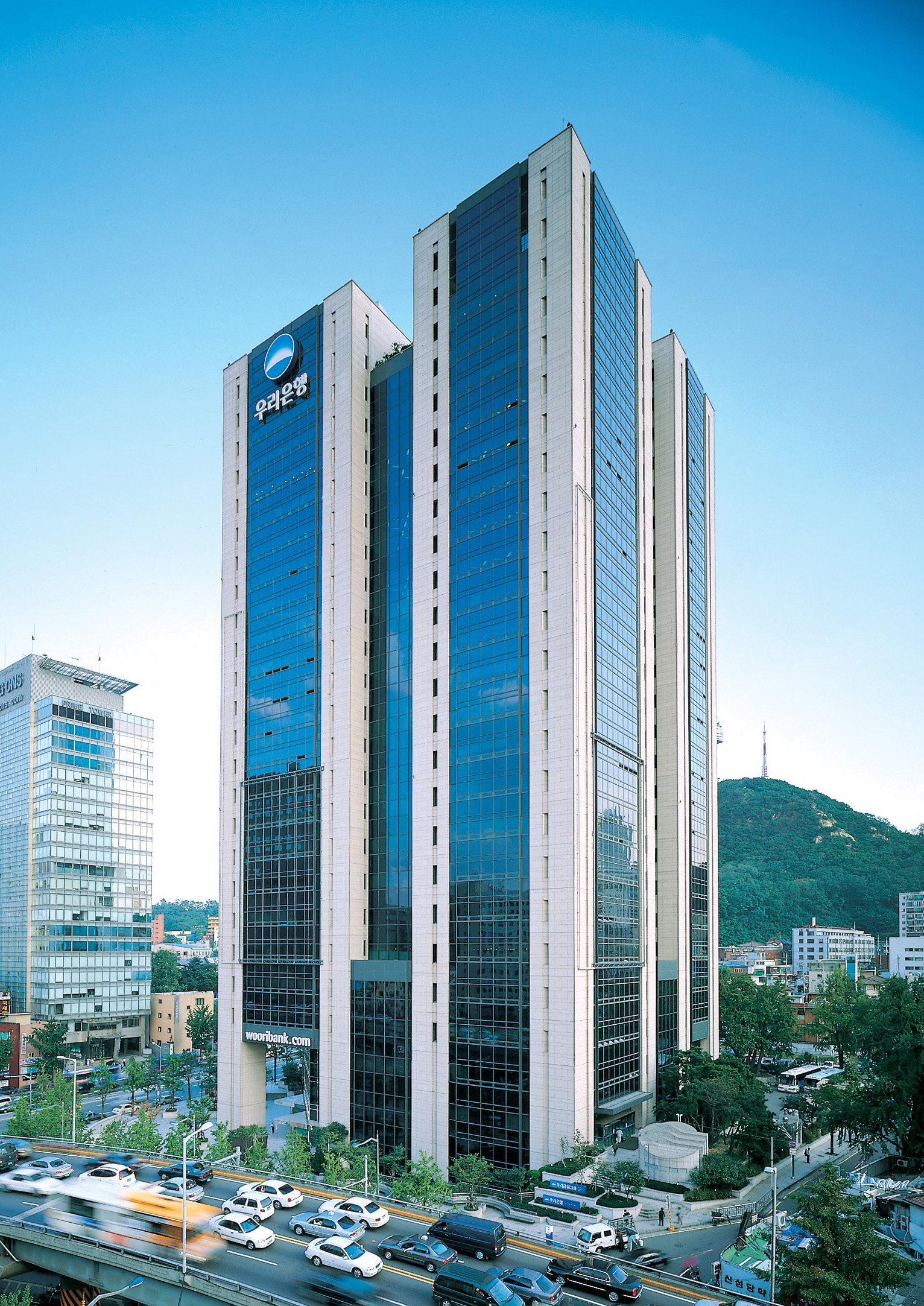 A view of the Woori Bank building in central Seoul. (Photos: Woori Bank)