No wonder red ginseng has become one of Korea's representative gifts. In particular, Cheong Kwan Jang brand Korean red ginseng has gained recognition as one of Korea's best products, which is enjoying increasing popularity among Chinese duty free clients.
Korea Ginseng Corp. (KGC) has devoted itself to making Cheong Kwan Jang brand Korean red ginseng one of Korea's representative gifts. KGC, making the most of red ginseng production technology and knowhow that has been passed on from ancient Korea, is credited with transforming a ginseng market worth 100 billion won 10 years ago into one with explosive growth — a 10-fold jump.
The Goryeo Ginseng Factory, which produces Cheong Kwan Jang brand Korean red ginseng, is located in Buyeo, Chungcheongnam-do. Buyeo, the ancient capital of Baekje, which has the Kum River, is deemed as an ideal place for producing red ginseng. Buyeo boasts optimal location conditions for producing red ginseng, including ample sunlight, clean water and is ideally located at the center of the nation. Gaeseong Branch of Ginseng Monopoly Bureau was relocated from Gaeseong to Buyeo in 1956 after the Korean War. A ginseng factory was built on the former site of the five-story Jeonglimsaji Stone Pagoda. The Goryeo Ginseng Factory, now located in Gyuam-myeon, Buyeo, was set up with modern facilities in 1974, which have been expanded to the current status.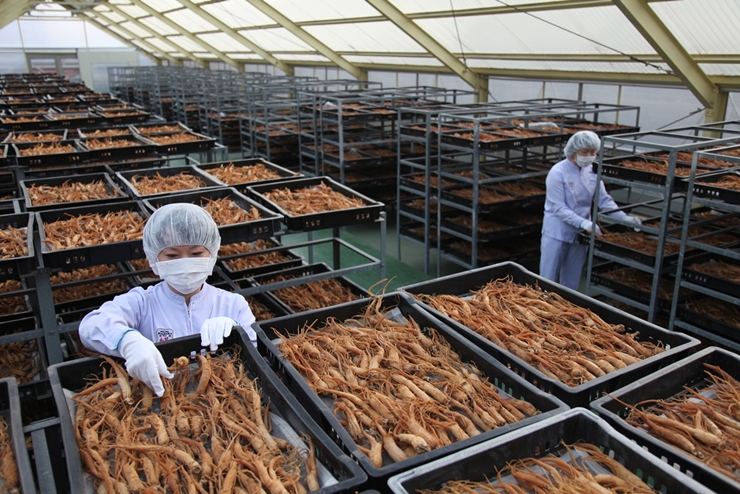 Production of Cheong Kwan Jang Korean red ginseng is done manually by employees at the Goryeo Ginseng Factory.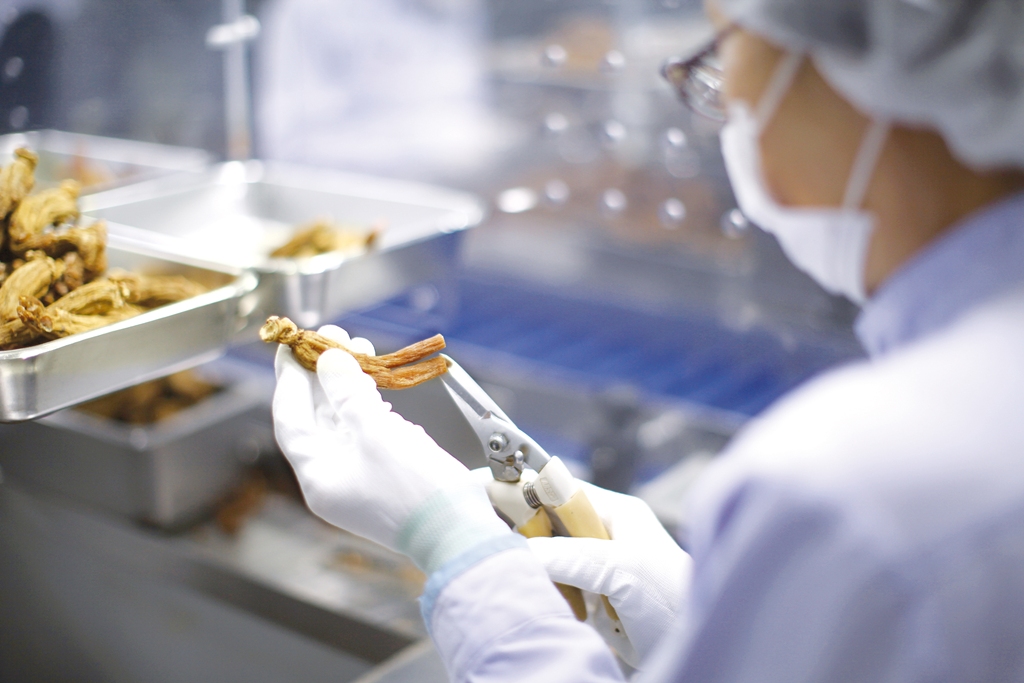 A master craftsman is trimming a red ginseng root.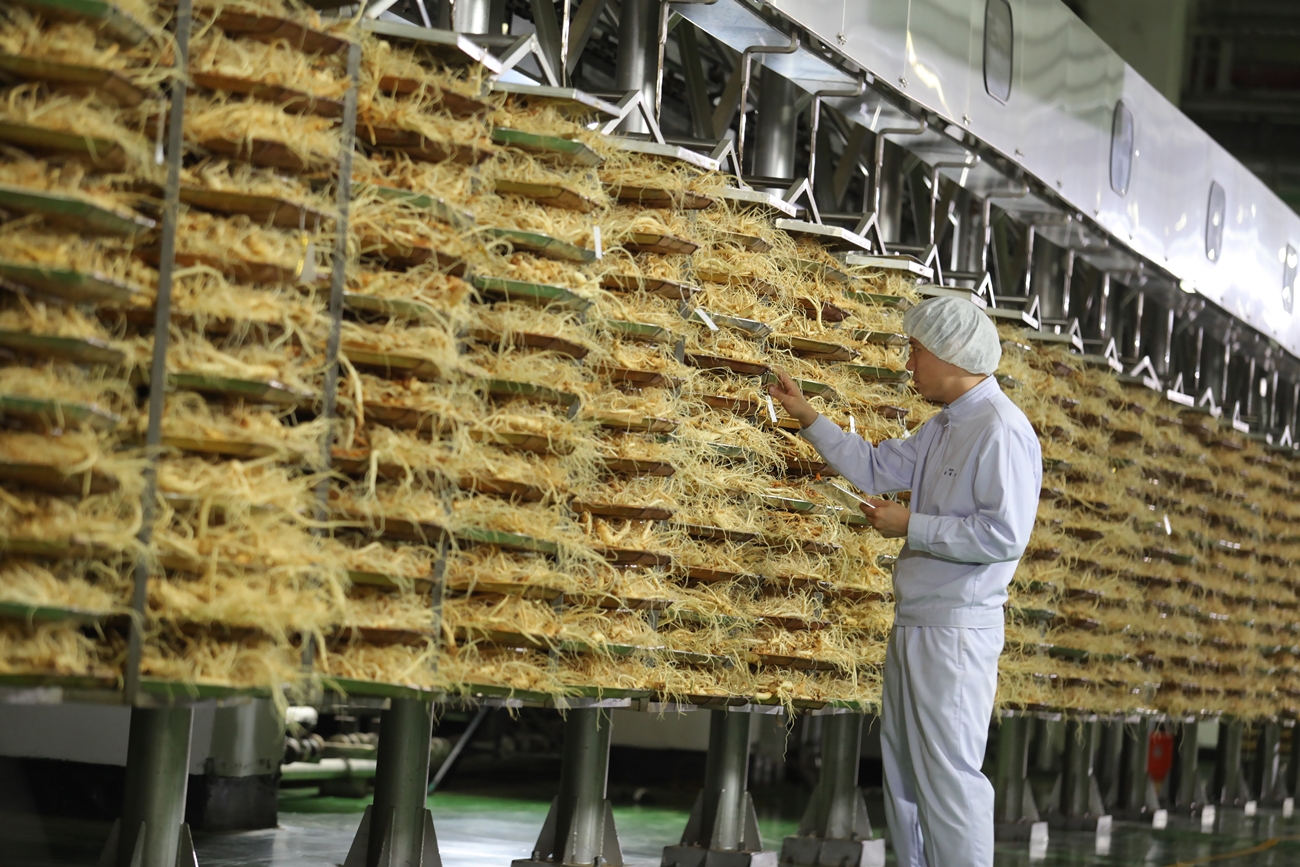 Production of excellent Cheong Kwan Jang Korean red ginseng is a delicate, advanced process designed to ensure "perfect quality" management.
The Goryeo Ginseng Factory, outfitted with traditional red ginseng production technology and modern medicine manufacturing facilities on a 72,000 square-meter floor space on a 180,000 square-meter site, is the world's largest red ginseng production plant that produces high-quality Cheong Kwan Jang red ginseng.
KGC complies with Good Manufacturing Practices in the production of health food supplements and medicine production certificates issued by Korea, Australia's Therapeutic Goods Administration (TGA) and the Saudi Food and Drug Administration (SFDA). The corporation has been certified with the Hazard Analysis Critical Control Point (HACCP), a management system designed to ensure food safety through the analysis and control of biological, chemical, and physical hazards from raw material production, procurement and handling, to manufacturing, distribution and consumption of the finished products. KGC has also become the first Korean company to be ISO22000 certified, so the company produces products whose basic information, raw materials, quality and delivery is managed through a traceability system for health food supplements.
Furthermore, KGC has also become the world's first company to have Korea Laboratory Accreditation Scheme (KOLAS) certificates issued in five areas, including quality management system; plant protection agents; heavy metals; microorganism; and inorganic components analysis. It means the certification has an effect of cross certification with laboratory testing and certification institutions of foreign countries, including the United States, Japan and China, confirming its world-class safety and quality testing technology prowess.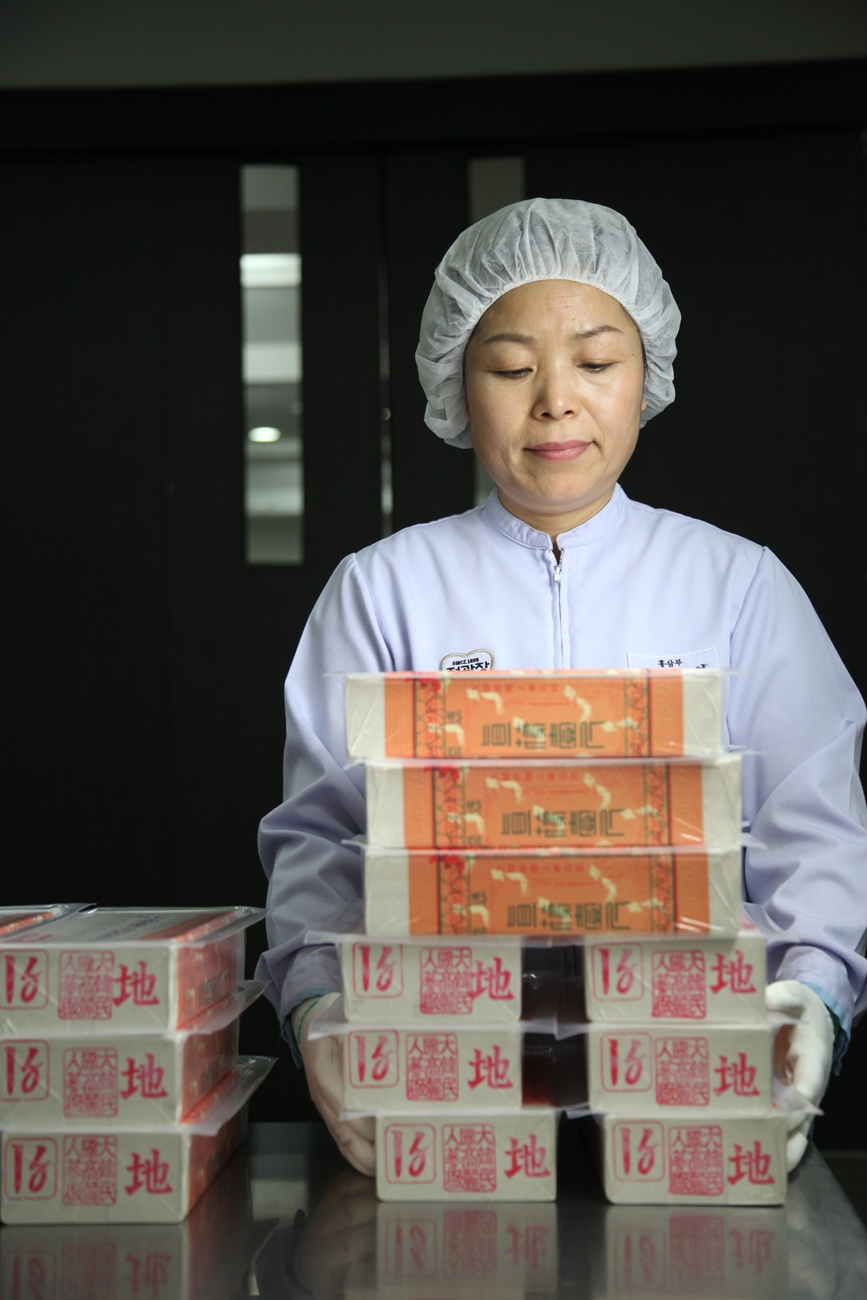 A woman, wearing clothes, equivalent to those for clean rooms for semiconductors, carries finished red ginseng products.
People are required to wear disinfected clothes and caps, have their shoes dust-proofed, and to be air-showered before entering the ginseng factory.
In particular, production of Korean red ginseng concentrated extracts, boasts "perfect quality" management to the extent that only persons who wear clothes equivalent to clean rooms for semiconductor production can obtain entry to ensure more stringent hygiene and cleanness.
The Cheong Kwan Jang factory is also opened to the general public, provided they follow the aforementioned safety and cleanliness regulations. Any applicant can tour the factory. The factory not only serves as a tourist attraction for visitors touring Buyeo, contributing to boosting the regional economy, but it also gains recognition for producing Korea's representative red ginseng.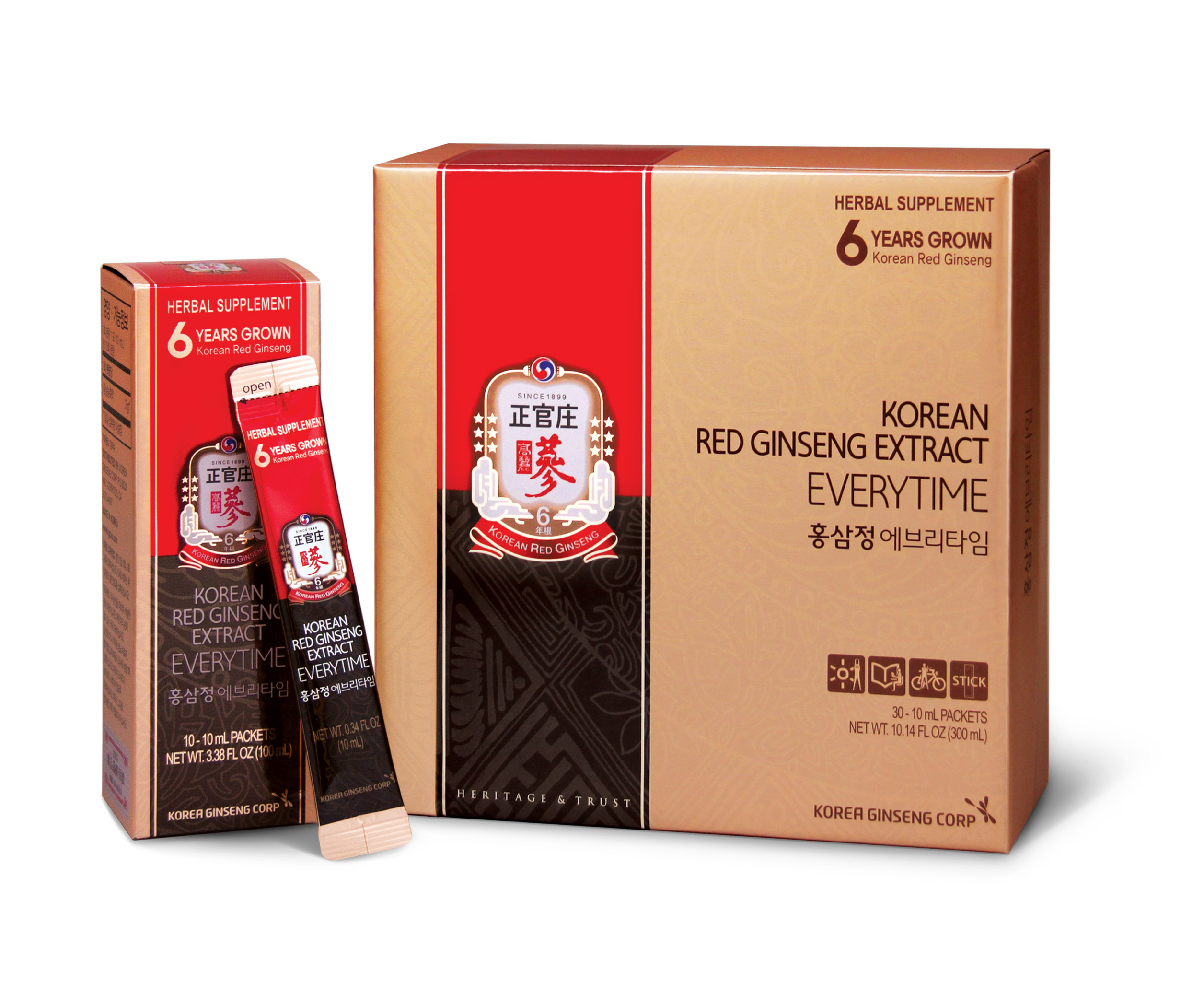 Korean Red Ginseng Extract Everytime, produced by Korea Ginseng Corp.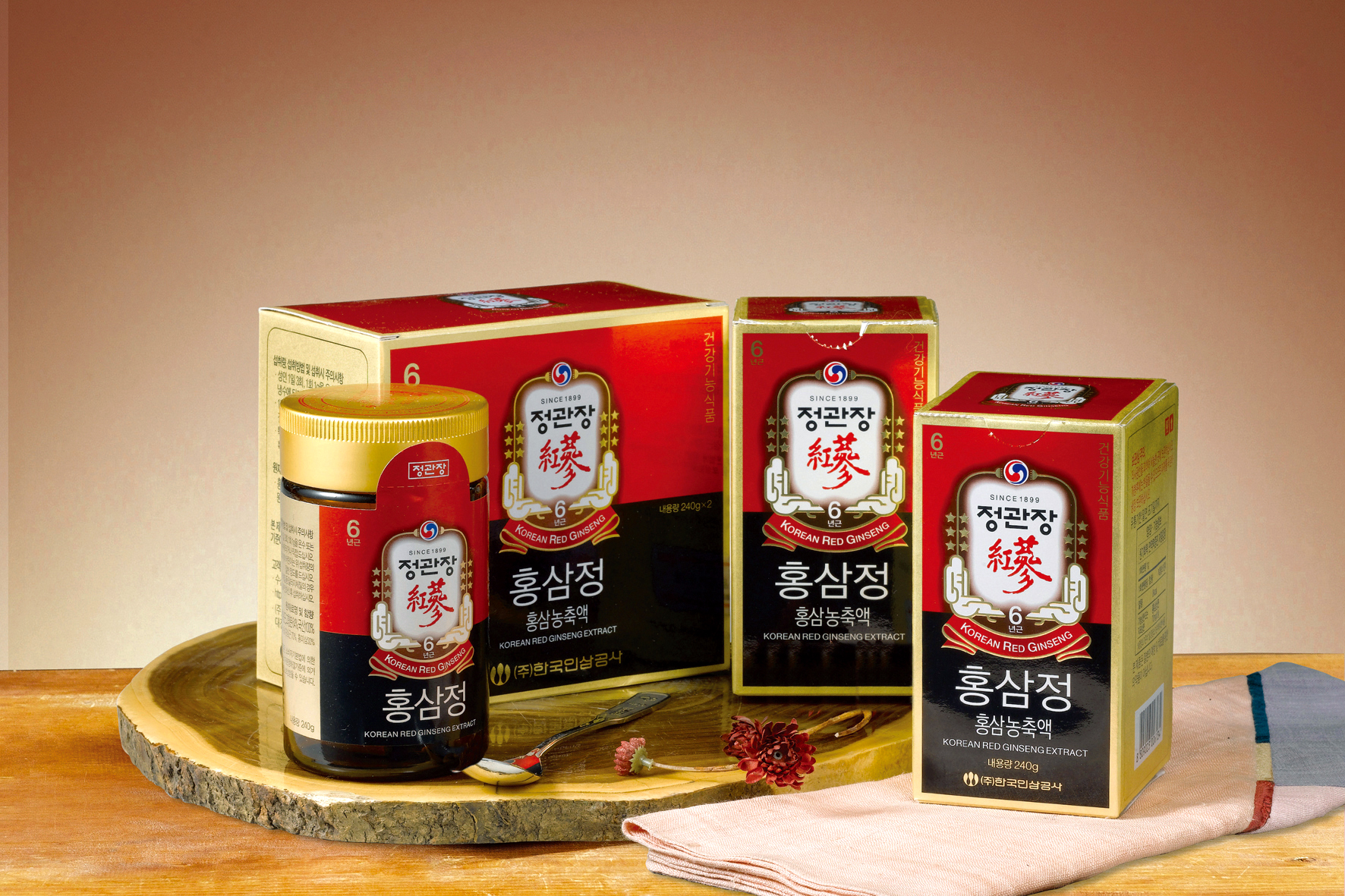 Bottled Cheong Kwan Jang Korean red ginseng concentrated extract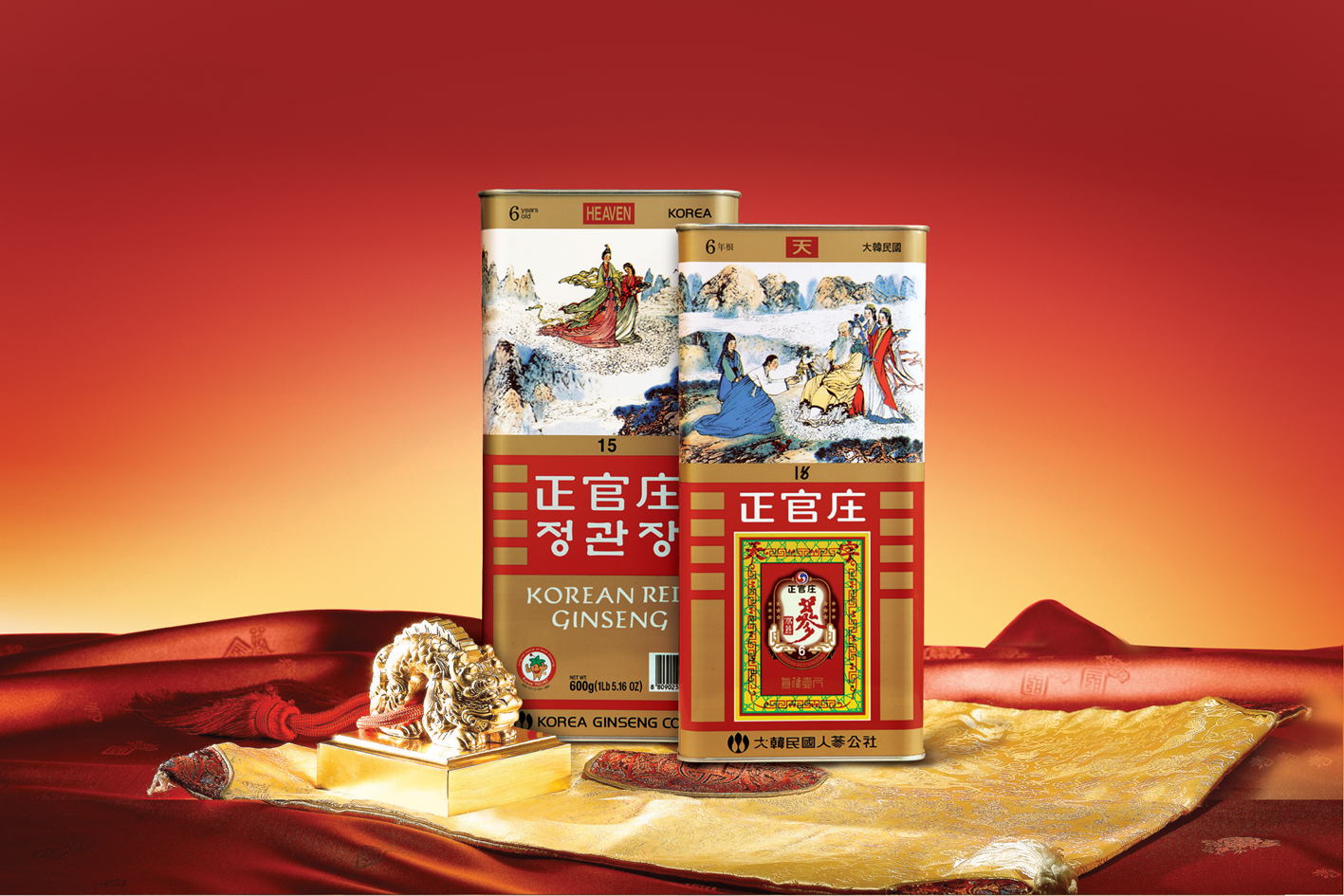 Heaven-grade Ginseng Roots (Cheonsam), the highest-quality, Cheong Kwan Jang Korean red ginseng product.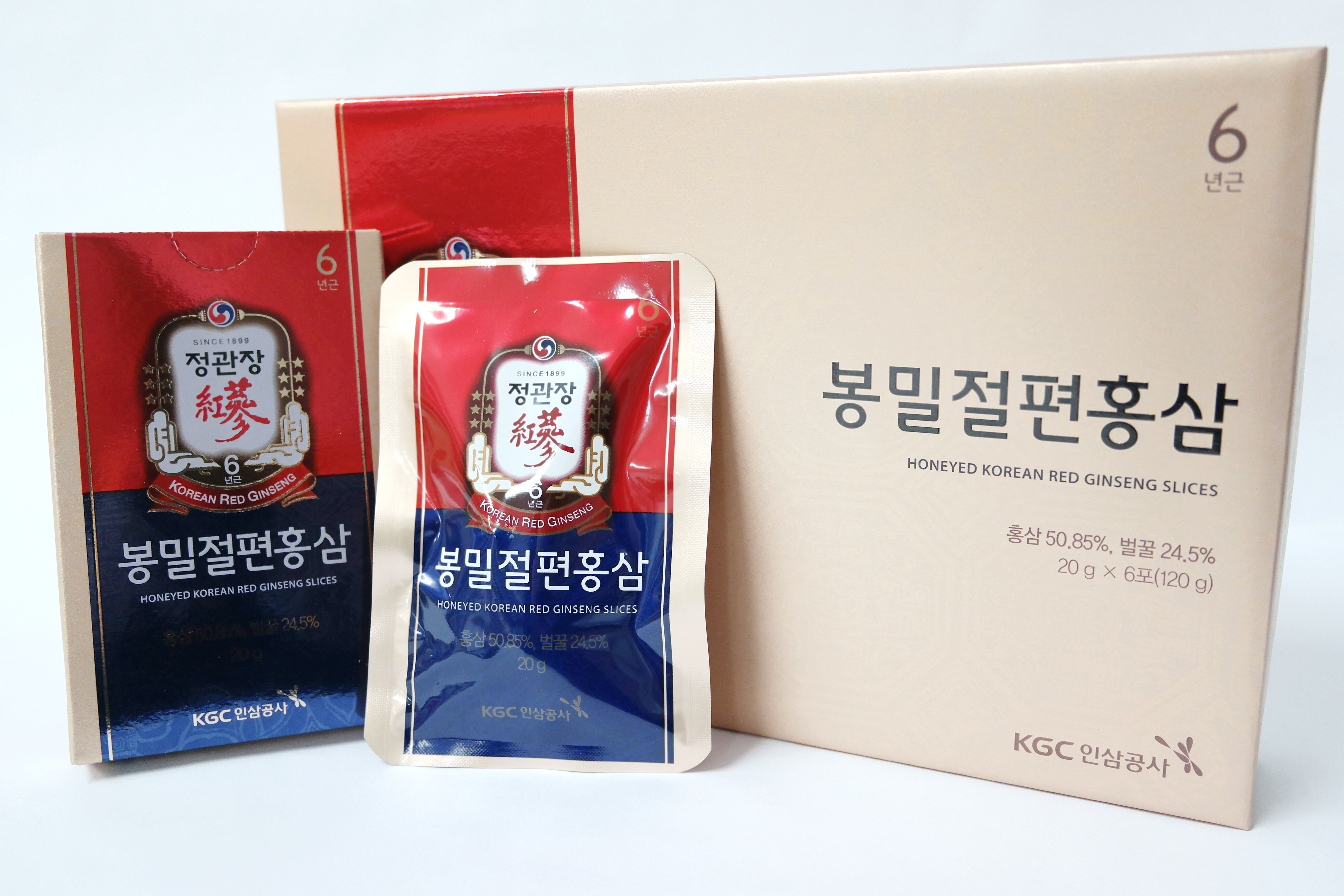 Cheong Kwan Jang Honeyed Korean Red Ginseng Slices
Heaven-grade Ginseng Roots (Cheonsam)
Cheonsam is classified as the highest-quality red ginseng, so it is dubbed "Heaven" in consideration of its excellence in surface, size, structure and appearance. Only 0.5 percent of all red ginseng production is labeled "Heaven-grade ginseng roots."
Cheong Kwan Jang Cheonsam (Heaven) 10 Ji 600g red ginseng roots, the most expensive ginseng in Korea, fetches a whopping as 6.2 million won. Its annual production is rare, and more than half of the production is exported abroad, so people wanting to buy it in Korea have to wait for at least six months.
The highest quality product of Cheonsam is classified into Heaven 10 Ji. Such high quality products account for only 0.02 percent of all Cheonsam red ginseng since they are required to meet given thickness and weight standards.
Heaven 10 Ji products have gained fame as a quality product since they are traded on the black market for up to three times the price tag due to scarcity and demand. They sell out almost immediately after being put on the shelves of duty free shops.
A view of the Goryeo Ginseng Factory (Photos: Cheong Kwan Jang)