GS Caltex is considering a plan to expand its NCC/PE (Polyethylene) production facilities by building a new production center for the petrochemical product.
The oil refiner wants to boost its profit by producing more PE as its traditional oil business of refining and selling light oil has not been enough to meet its profit targets.
The oil refiner would like to take advantage of rising demand for petrochemical products around the world, ethylene and propylene in particular. GS Caltex will be among the major operators not only in oil refining, but also in the petrochemical sector when its expansion plan is completed.
LG Chemical and Lotte Chemical, the "big two" in the petrochemical sector in Korea, had their operating profits rise this year coming to 2.313,5 trillion won and 2.313,2 trillion won, respectively, while SK Innovation did not stay idle, raking in 2.389,1 trillion won in operating profit in the first three quarters of this year.
The situation being what it is, the petrochemical companies are out to expand their NCGS facilities. In recent years, GS Caltex took notice of its rival oil refiners jumping into the foray to enter the petrochemical production business one after another.
SK Innovation plans to invest 10 trillion won by 2020 in the production of packaging materials and the electric battery production. The company also showed its enthusiasm for M&As by taking over the ethylene acrylic acid business and polypropylene plant from Dow Chemical early this year. S-Oil, too, has been working on the construction of RUC & ODC plant at an investment of 4.8 trillion won.
Olefin Down Stream is a chemical plant turning out propylene oxide and polypropylene with propylene produced by heavy oil cracking as a raw material. Hyundai Oilbank is ready to put a new Hyundai OCI plant on stream to turn out carbon black to strengthen tire rubbers.
GS Caltex is expected to benefit from its plan to expand its NCC facilities as it will get help from its joint venture partner Chevron in many areas of its business.
Caltex held its 50th anniversary event May 17 at GS Tower in Gangnam, Seoul, celebrating achievements the company made over the past five decades. GS Caltex Chairman Huh Jin-Soo encouraged employees to prepare for the next 50 years to come.
Korea's first private-sector oil refiner GS Caltex was founded in 1967 as Honam Oil Refinery. It changed its name to LG Caltex in 1996 and GS Caltex in 2005, the year in which GS Group was founded. GS Caltex's daily oil-refining capacity has increased from 60,000 barrels in 1969 to some 790,000 barrels a day, marking 13-fold growth. The company's annual sales also rose to 25 trillion won ($22 billion) from 1.2 billion won in 1968.
Since 2011 the company has invested some 11 trillion won to increase overall competitiveness in exports. The company's exports accounted for 71 percent of total annual sales last year, greatly increasing from the figure in 2000 of 23 percent.
In 2016, GS Caltex's annual operating profit reached 2.1 trillion won, gaining a 64 percent on-year increase. The 2016 annual net profit of the company also rose 45.8 percent on-year to 1.4 trillion won. In the first quarter this year, GS Caltex's sales recorded 7.2 trillion won, a 32.5 percent increase, compared with the same period last year. Its operating profit was 585 billion won, gaining 85.2 percent on-year.
GS Caltex Chairman Huh also noted the company would "look for new business opportunities and diversify its portfolios" at the 50th anniversary event. GS Caltex Corp., the No. 1 refiner in South Korea, reported May 17 that its first-quarter earnings more than doubled from a year earlier, aided by robust results from its petrochemicals and lubricant businesses. Net profit reached 563 billion won ($499 million) in the January-March period, up 160 percent from a year earlier, the company said.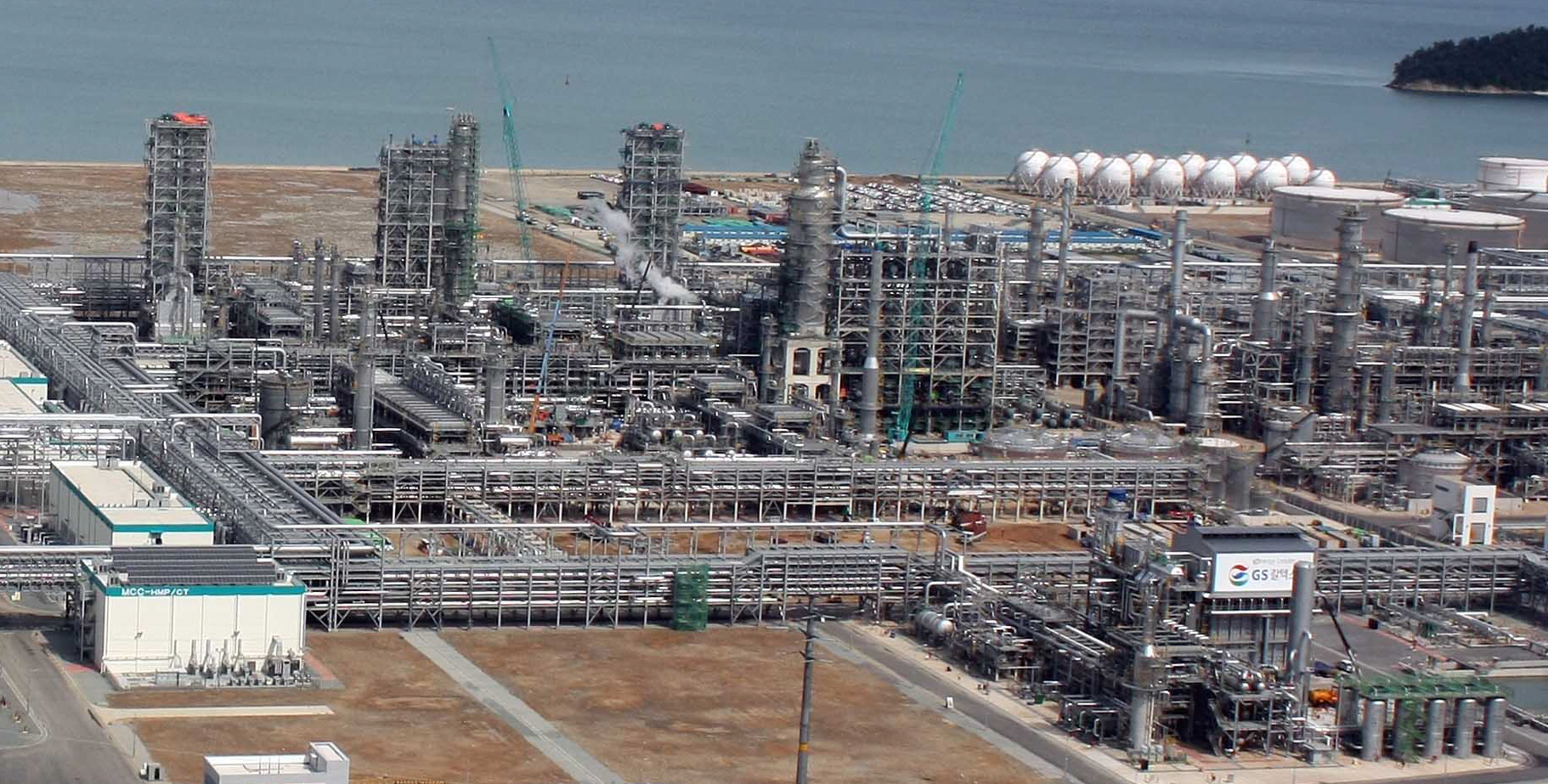 A full view of GS Caltex Yeosu Oil Refinery Complex in Yeosu, South Jeolla Province.(Photo:GS Caltex)