Posco Daewoo Corp. started the full-fledged operation of Hotel Lotte Yangon nestled in Myanmar's commercial city of Yangon on September 1, the company announced on recently.
Posco Daewoo is opening the new five-star hotel called Hotel Lotte Yangon near the scenic Inya Lake, a popular destination in the city of Yangon after four years of development. As the project leader, it has managed the entire process including recruiting partners and overseeing construction. It has outsourced hotel management to Hotel Lotte.
The hotel is comprised of two buildings, 15-story hotel with 343 guest rooms and a 29-story serviced apartment bloc with 315 units. It also houses Yangon's largest banquet hall and swimming pool overlooking the Inya Lake, and other dining and service facilities.
Posco Daewoo secured the right to develop a hotel in Yangon, the former capital of Myanmar, from the Myanmarese government in 2012. Later in January 2014, it formed a consortium with its affiliate Posco Engineering & Construction Co., Seoul-based Hotel Lotte Co. and Mirae Asset Daewoo Co. as well as Myanmarese firms, and has run the hotel development project during the past four years through Daewoo Amara - a local subsidiary set up for managing the project.
POSCO Engineering & Construction Co has won a deal to construct a coal-fired power plant in Matarbari Island, Bangladesh, along with Japanese trading firm Sumitomo Corp. The company has also recently won a 60 billion won ($52.71 million) deal to improve the water supply facilities in Yangon, the former capital of Myanmar.
According to POSCO E&C on August 20, the construction arm of steelmaker POSCO will build a 1,200 megawatt plant and related facilities, including a port, on Matarbari Island, Chittagong, some 280 kilometers southeast of Dhaka, the capital of Bangladesh. It is a large project that takes seven years to complete the construction.
The Sumitomo consortium, which has cooperated with POSCO E&C, was selected as the successful bidder of the project by Bangladesh's CPGCBL last month. The total investments amount to 5 trillion won ($4.5 billion), which is the largest for a single coal-fired power plant project in Southwest Asia. POSCO E&C will carry out construction worth 950 billion won ($834.58 million) such as civil engineering works and coal material treatment facilities.
POSCO E&C has also recently won a 60 billion won ($52.71 million) deal to improve the water supply facilities in Yangon, Myanmar. The company has selected Myanmar as one of its five strategic countries and will open a hotel in Yangon as a landmark skyscraper in Myanmar.
In particular, POSCO E&C can reliably carry out construction of the two projects since they are funded by Japan International Cooperation Agency (JICA).
POSCO Daewoo is launching an agribusiness venture in Myanmar as the company's future growth engine. According to a POSCO Daewoo official, Korea's largest trading affiliate under POSCO group has secured construction and investment approval from the Myanmar government to build a rice processing complex (RPC) in Twante, the most accessible delta town from Yangon to reach the Irrawaddy growing region.
The RPC is expected to be an all-in-one facility to dry, store, polish and test rice after harvesting. Acquiring the government's approval, POSCO Daewoo is expected to build the facility with annual rice processing capacity of 10,000 tons.
A POSCO Daewoo official said it will complete construction of the facilities by 2018, aiming to become not only a rice producer but also a trader to export it to the Middle East, Africa, China and Russia.
"Myanmar's investment and construction approval for the RPC facilities will allow POSCO Daewoo to secure not only infrastructure for rice production but also a global distribution network for our future operations," he said.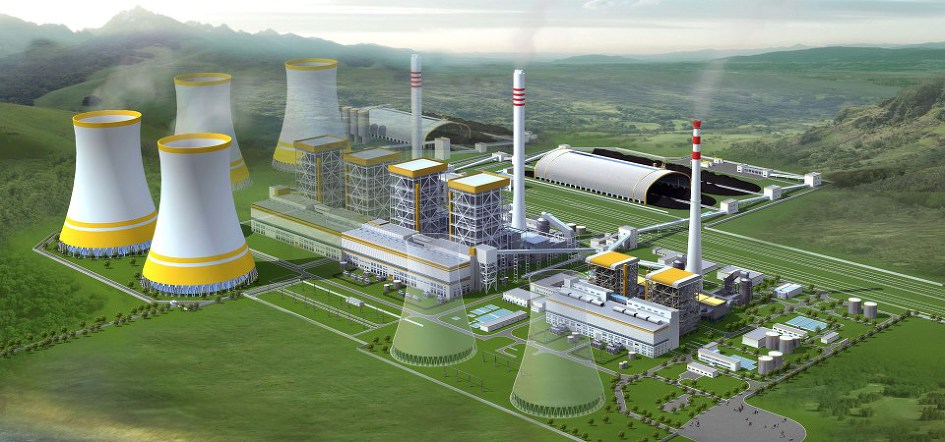 A bird's eyeview of a Ultra Super Critical Coal-Fired Power Plant to be built on Matarbari Island in Bangladesh by POSCO Daewoo Corp.
(Photo: POSCO Daewoo E&C)