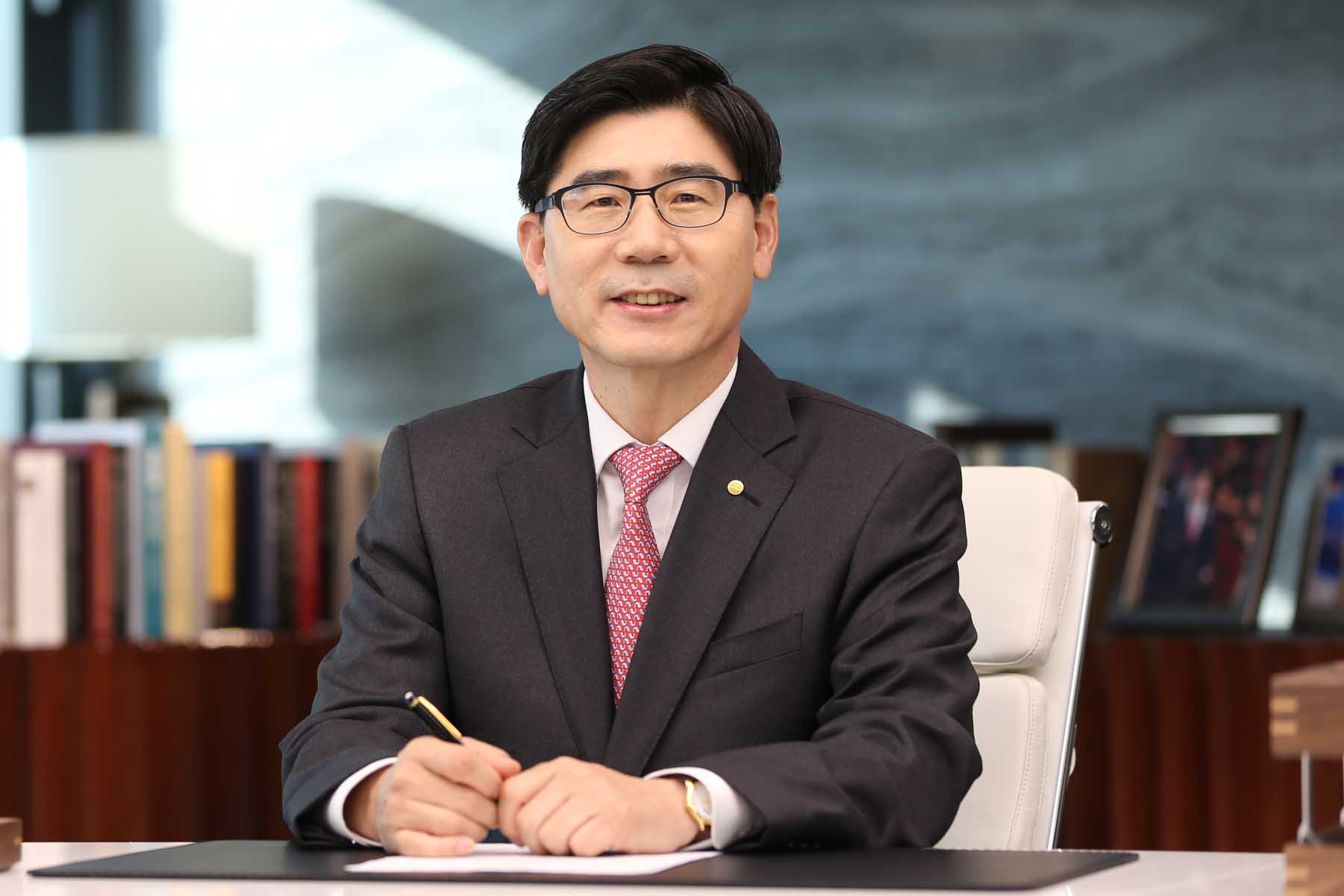 President Lee Kwang-goo of Woori Bank.(Photos: Woori Bank)
Woori Bank clinched the right to be the main bank for the National Pension Service (NPS) with 600 billion won in funds for the next five years with the pension service announcing the bank will be the priority bidder at the end of the bidding held at the head of the NPS in Jeonju, North Jeolla Province on Oct. 16.
The bank had to beat rival bidders including Kookmin Bank, KEB Hana Bank and Shinhan Bank, which has been the main bank for the past 10 years.
NPS will sign the contract with Woori Bank after further confirmation of the bank's capability to be its main bank, which will take care of all the financial transactions for the pension fund including payments of pensions for individual retirees who receive pensions from the NPS for five years. The initial contract term is for three years, but its renewable for a year twice after the expiry of the initial term.
Woori Bank received the award for Best Cash Management and Transaction Bank in South Korea for 2017 in The Asian Banker Transaction Banking Awards Programme 2017.
The awards ceremony was held in conjunction with the prestigious Asian Banker Summit 2017, the foremost annual meeting for decision makers in the financial services industry in the Asia Pacific region, held at the MAX Atria@Singapore EXPO, Singapore. Woori Bank continues to dominate with a 19 percent growth in profits last year Woori Bank is still the leader of transaction banking in South Korea with its 19 percent growth in revenues. Its cash management pool also grew by 4.8 percent.
In terms of overseas operations, the bank has a presence across 24 countries with a network of 218 branches, the most extensive overseas network of all Korean financial institutions. Woori Bank is actively promoting fintech to be its next major driver of growth Woori Bank launched its WiBee platform, which offers a wide variety of services. Using this app, customers can use their smartphone to sign up for mobile-only deposits with preferential rates and loans, use the simple payment system service, and apply for travel insurance. They can also use WiBee Talk for convenient money transfers.
Woori Bank's outstanding performance in cash management is demonstrated with its collaboration with other organizations.
Woori Bank continues to serve National Pension Service as a main foreign currency controller. Woori provided around 10,000 transactions and total volume was more than $497 billion. Moreover, Woori initiated a whole new payment platform for International Air Transport Association (IATA) for travel agents.