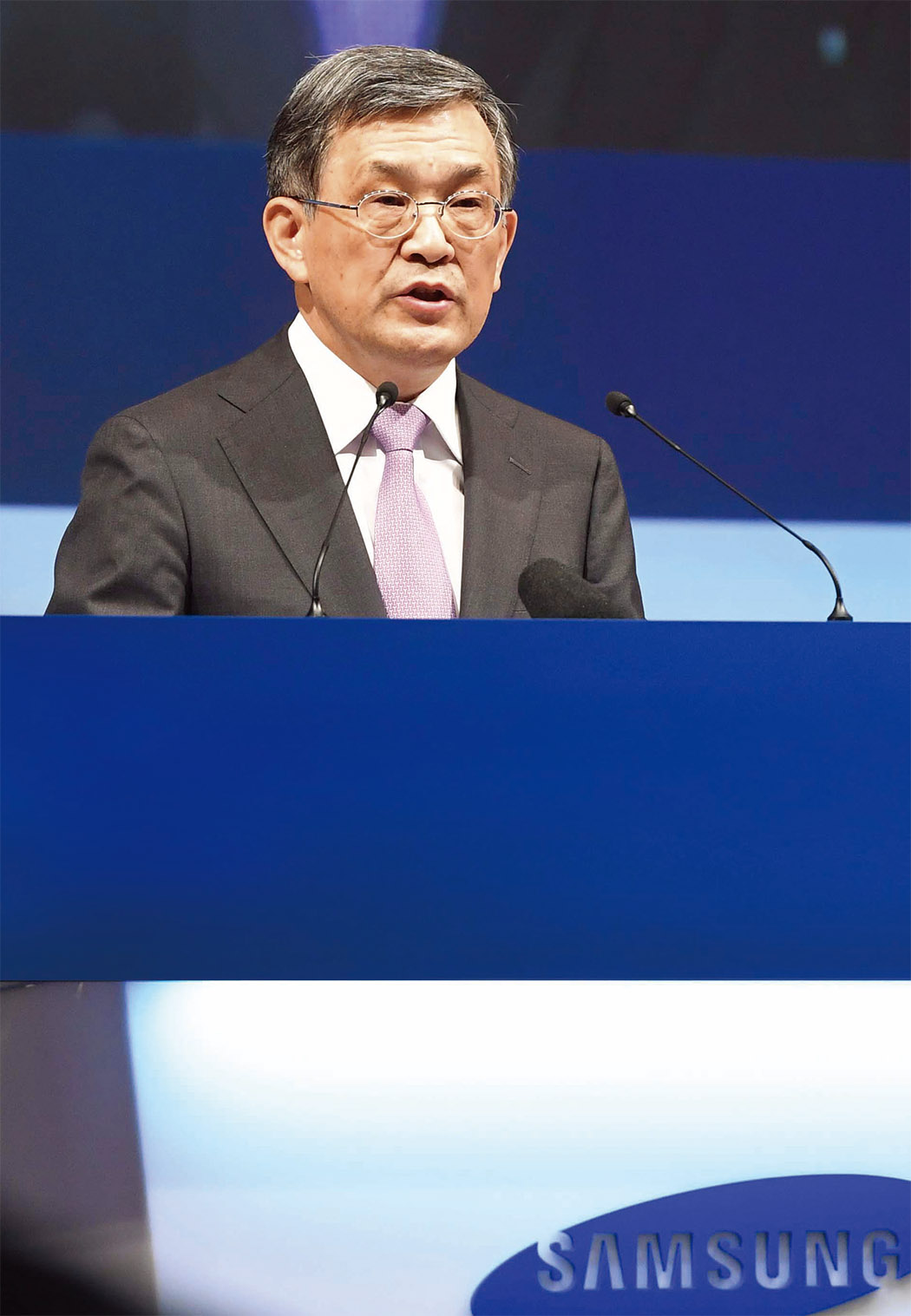 Samsung Electronics Vice Chairman Kwon Oh-hyun.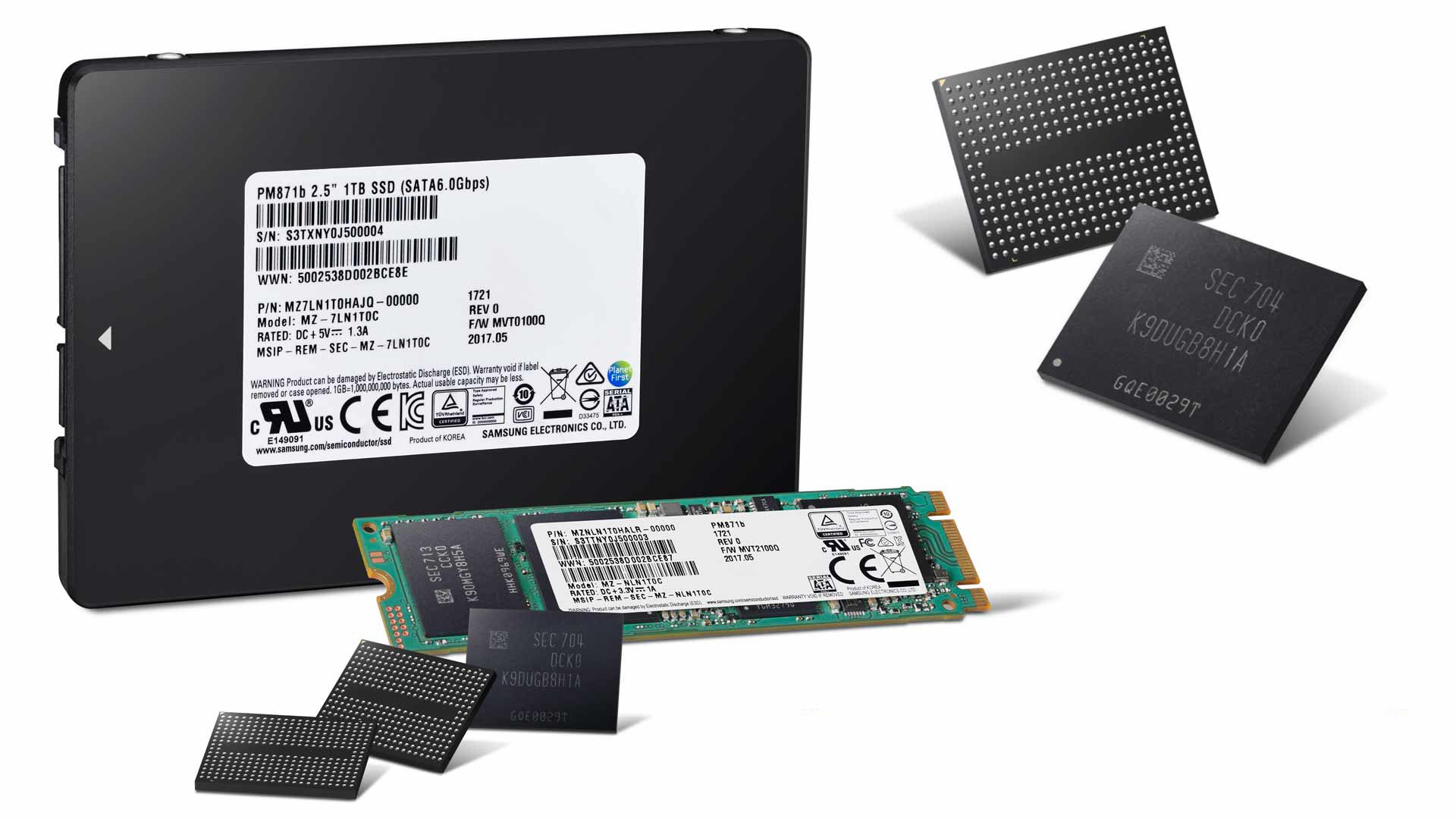 A 1 terabit (Tb) 3D V-NAND flash memory, developed by Samsung Electronics for the first time in the world.
Samsung Electronics has ushered in an era of 1 terabit (Tb) 3D V-NAND flash memory for the first time in the world. The new flash memory is similar to the 256Gb NAND flash memory in size, which is now commercialized, but it can store four times more data. Samsung Electronics' development of a 1Tb NAND flash memory is a demonstration of its technological prowess over its rivals. The achievement represents a 65,536-fold jump in chip storage capacity in 24 years since it developed a 16MB chip, its first NAND flash memory chip, in 1993.
Samsung Electronics Senior Executive Vice Presdient Jin Kyo-young, head of the memory business division, said Samsung Electronics "will response in a preemptive fashion to a rising demand of artificial intelligence and big data through continuous technology development."
Samsung Electronics unveiled the 1Tb 3D NAND flash memory at the Flash Memory Summit 2017 at the Santa Clara Convention Center in California on Aug. 8. NAND flash memories, which retain data without power, is widely used for data storages in such gadgets as smartphones and notebooks. A 1Tb NAND flash memory, a chip smaller than the thumb of an adult, is capable of storing high-definition 60 to 70 movie films.
In the second half of this year, Samsung Electronics plans to commercialize the 512Gb 3D NAND flash memory the company developed last year, and to mass produce its 1TB 3D V-NAND flash memory in 2018, a company official said.
The employment of the new flash memory will reduce space and improve the performance of servers, computers and smartphones, he added.
The development of the latest 3D NAND flash memory is the latest example of Samsung Electronics' technological prowess over its rivals, including SK Hynix of Korea, Toshiba of Japan and Western Digital of the United States. The company's strategy to maintain a massive gap between it and its rivals remains intact. The company mass produced a 3D NAND flash memory for the first time in the world in 2013 and succeeded in doubling and commercializing the storage capacity of NAND flash memory chips every year since 2015.
On the other hand, Toshiba and Western Digital's jointly developed 512Gb 3D NAND flash memory, which was completed earlier this year, is merely in an experimental stage. By the time its commercialized, they will be at least a year behind Samsung. The two companies are struggling remain competitive with Samsung Electronics. Samsung Electronics is outperforming its rivals in terms of profitability as the former is capable of producing more chips on a wafer with the same size than the latter.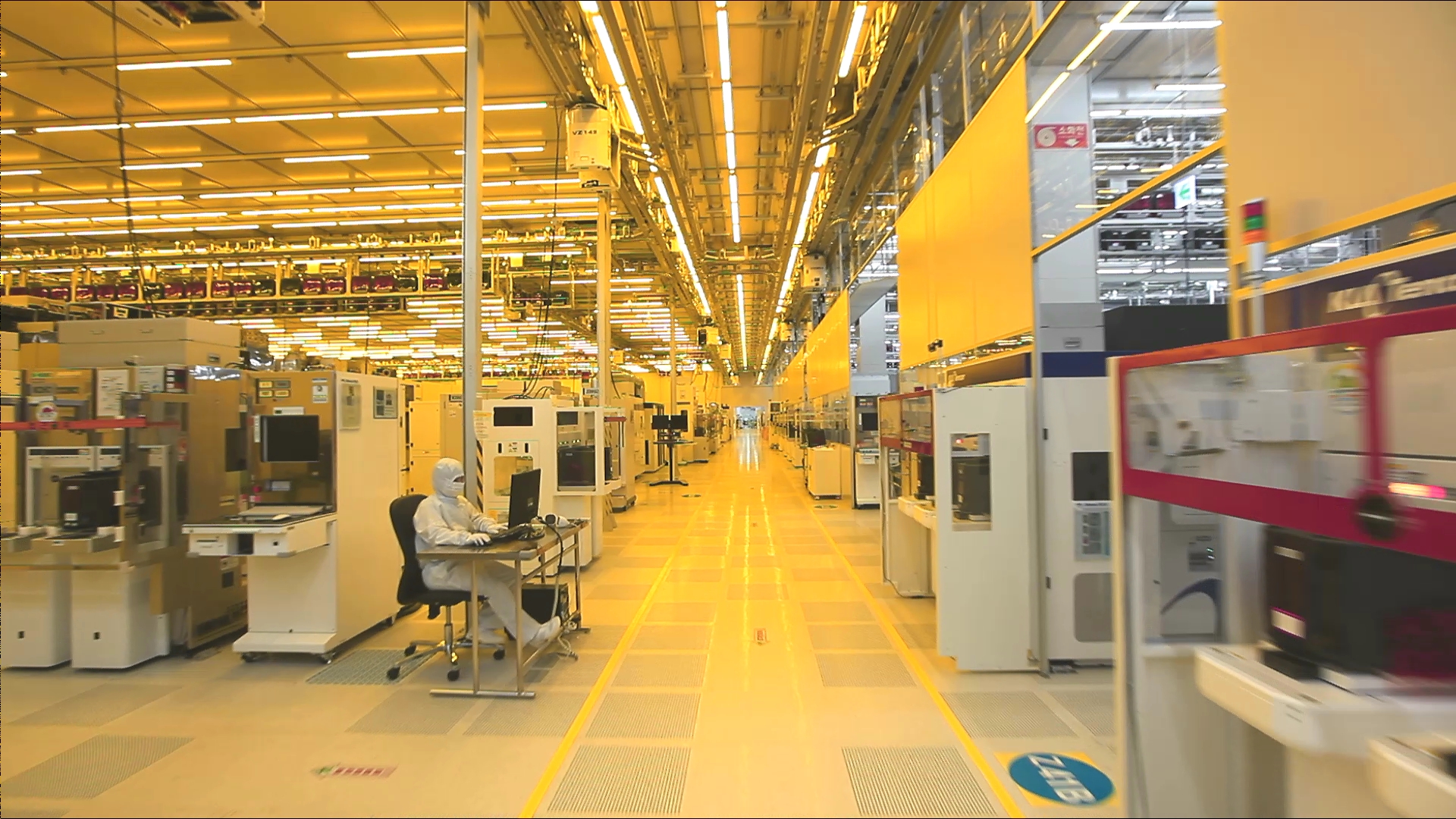 A view of Samsung Electronics' semiconductor plant in Giheung, Gyeonggi-do. (Photos: Samsung Electronics)