Credit card firm employs AI to keep track of consumer patterns to recommend best consumption patterns thru its "Fan Pay Bots," an Artificial Intelligence consumption management service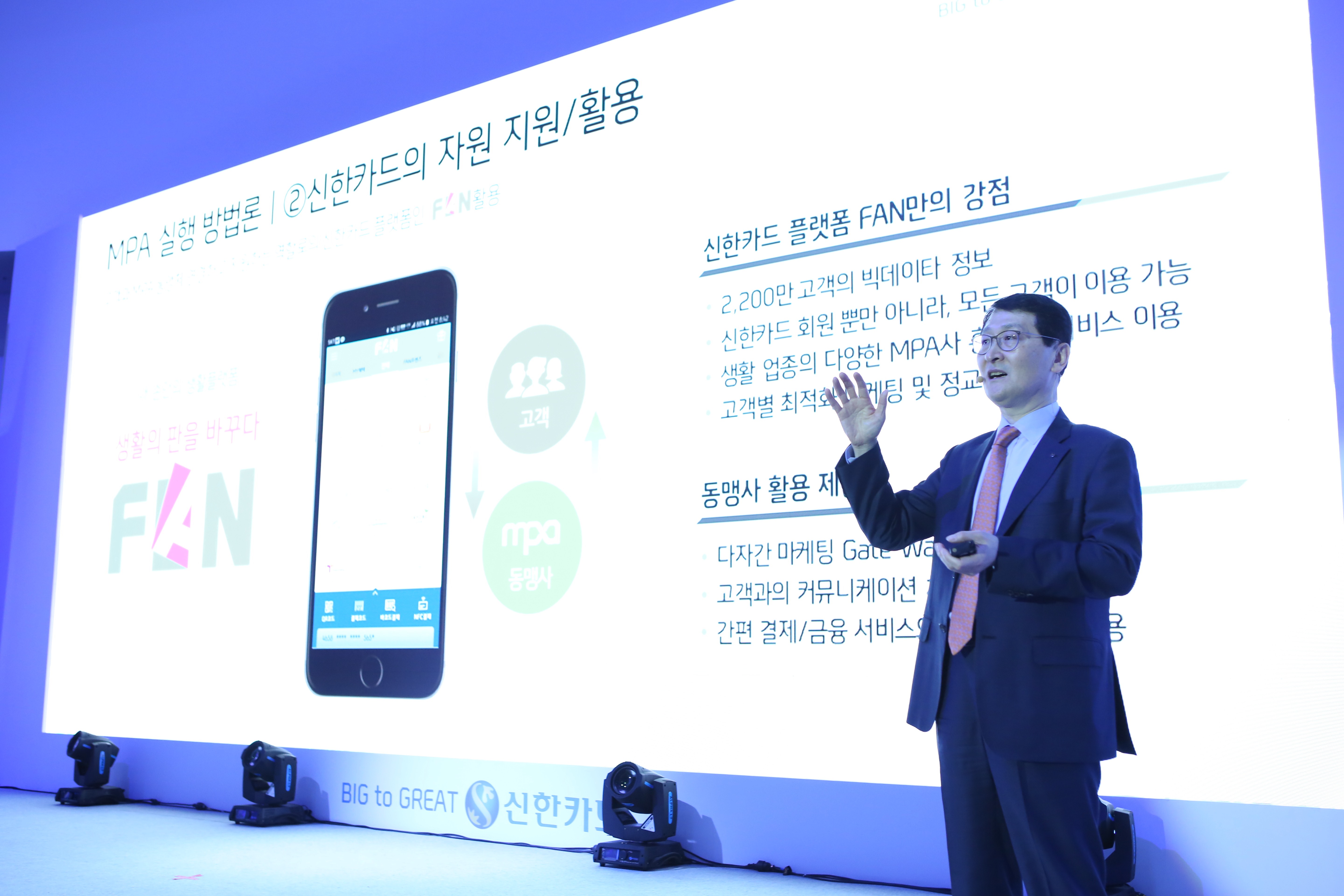 President Wi Sung-ho of Shinhan Card explains the advantages of the credit card firm's FAN Pay Bots, an Artificial Intelligence(AI) consumption management service on March 15 President Wi has now been transferred to run Shinhan Bank as President and CEO.
Shinhan Card officially launched the Artificial Intelligence consumption management service FAN Pay Bots through the Shinhan FAN App that analyzes and manage customer consumption.
The credit card firm said on March 15 that FAN Pay Bots went through a thorough learning process to analyze consumption patterns for six months, including a pilot service for employees, since last September.
The FAN Pay Bots AI makes a choice depending on the customer's card usage.
For example, it sets a date on a first item if AI is automatically sorted by the consumption history for dating topics such as "cinema" or "family restaurant." Through the analysis and study of customer spending, consumption items are classified according to the consumption history for certain topics. You can also see day-to-day usage detailed expenditures.
For popular destinations according to the classifications: restaurants, cafes, customer gender and age, it can recommend specific places. If you travel between a business or a specific region, it also provides services like restaurants that locals and travelers use a lot.
Shinhan Card also aims to introduce artificial intelligence in all areas of its service, led by the FAN Pay Bots.
Do not wait for customers to time telephone counseling focused introduction to the possible chaetbot natural language processing to real-time consultation, and artificial intelligence, such as by applying a calendar function FAN Pay provide a personalized service tailored to the customer's schedule and spending patterns.
Imyoungjin Shinhan Card said, "This time we expect the FAN Pay Bots to the customer's rational act 'consumption management assistant' to help the consumer make it sufficiently introduction" and "digital environment throughout the service all areas in the future to provide our customers through the top screen 'digital First (digital first)' strategy said it will continue to provide more differentiated customer experience and value."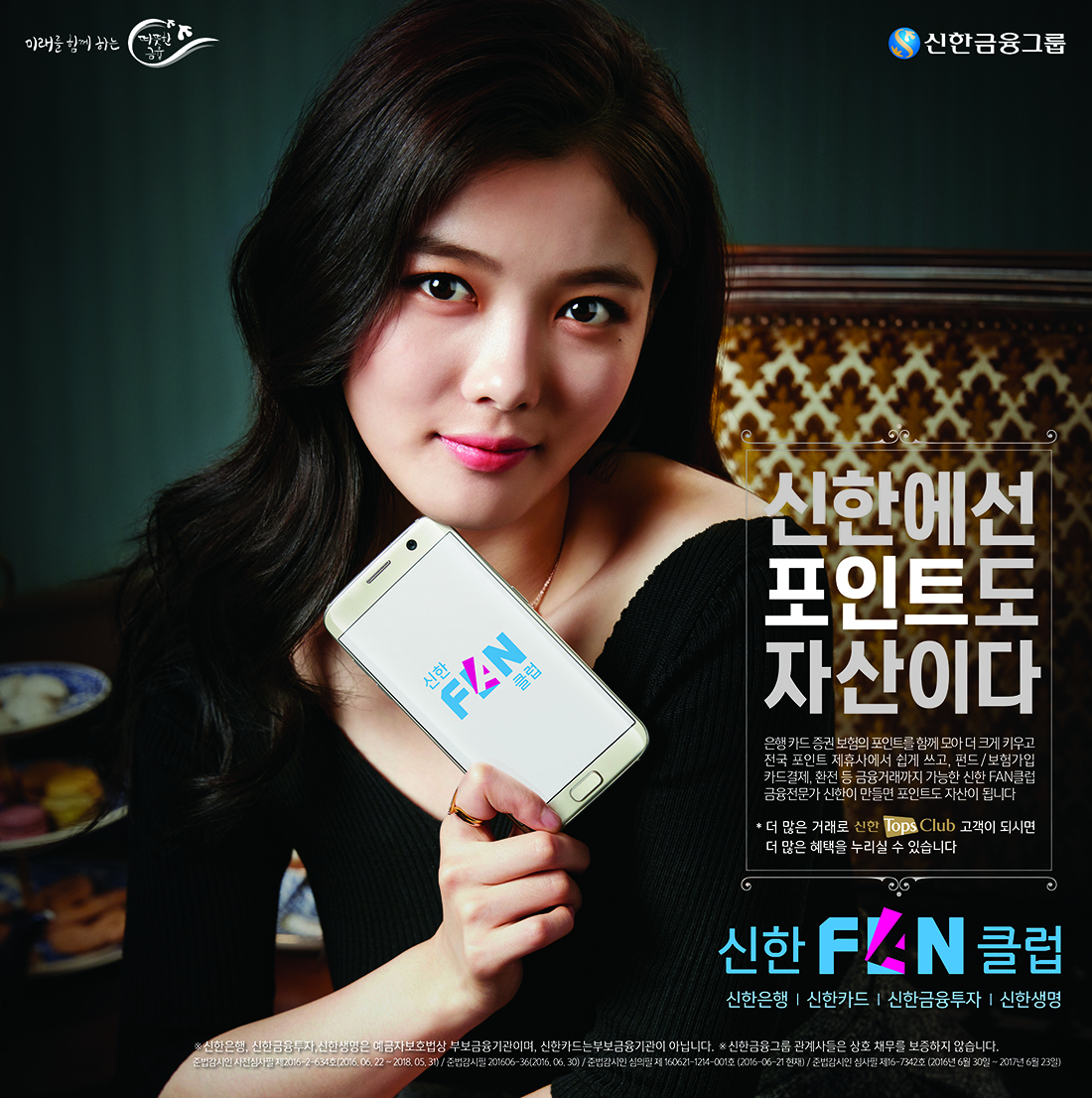 Actress Kim Yu-jung shows FAN Pay Bots AI that Shinhan Card uses to come up with the best ways to use the credit cards with the help of AI for their holders.(Photos: Shinhan Card)