When Cho Yong-byoung took over as chairman of Shinhan Financial Group recently, he laid out his "2020 vision" to lead the financial group to be No. 1 in Asia within three years.
Shinhan is not the only financial group with such an ambition, as KB Kookmin Bank and Woori Bank are also seeking expansion beyond Korea. Driving their efforts are non-traditional methods of banking, notably mobile banking and financial technology, or Fintech, and they're focusing on one particular region; Southeast Asia.
In his inaugural speech last month, President Wi Sung-ho said, "the first road we have to be on is 'digital Shinhan,' in which we should create a new value by transplanting the professionalism of another industry in traditional banking."
He said Sunny Bank opens the way to set up bank accounts through non-face real-name certification without having to visit a bank. The new service helps those not able to visit the bank to open accounts.
The bank has been able to secure around 1 million new customers since the non-face certification service was introduced one year ago. By employing Fintech, Sunny Bank also became a symbol of overseas advancement for Korean banks, with Shinhan Bank introducing the initiative in Vietnam in December 2015.
In Vietnam, Shinhan Bank boasts the highest number of brick-and-mortar branches among foreign banks operating there. Exploiting this network and the know-how of Fintech, Shinhan launched another service called Sunny Bank My Car last June. It is the first digital financing service for automobiles in Vietnam.
Shortly after, Shinhan Bank launched Sunny Bank in Vietnam in December 2015 and has accumulated a user base of 44,000 since. The bank says it doesn't have concrete plans to introduce the service to other countries in Southeast Asia, but it is considering the possibility.
"The reason why Korean banks increasingly enter the Southeast Asian market is because of its high growth potential, rising demand for financial services due to infrastructure development … and potential for better earning rates than the Korean market," Kang Myung-koo, a senior researcher at Korea Development Bank, said in the report. "However, the competition is intensifying with banks from China and Japan entering the market simultaneously. For this reason, in order for Korean companies to maximize their profit and gain success, Korean companies must enter the market while highlighting their strengths such as digital finance through Fintech." The sentiment is shared by business leaders.
"Before mobile banking, it was difficult for Korean financial companies to expand their channels in new markets," said Cho of Shinhan Financial Group, Korea's largest financial holding company. "Now, with the dawn of the information and communications technology era, we can tackle the foreign market equipped with digital means."
Shinhan, which recorded the highest profit among Korean banks in Southeast Asia, raked in $4.16 million from Vietnam in 2015, while net profit at the Chinese branch of Hana Bank, the biggest Korean earner in China, was nearly half that, at $2.54 million.
Korean companies are going all-in on Fintech to compete against Chinese and Japanese counterparts and have been releasing digital services in Southeast Asia one after the other.
KB Kookmin Bank launched a mobile app called Liiv KB Cambodia in September. The app allows users to make quick financial transactions without going through a troublesome identification process. KB says about 14,290 Cambodians are using Liiv.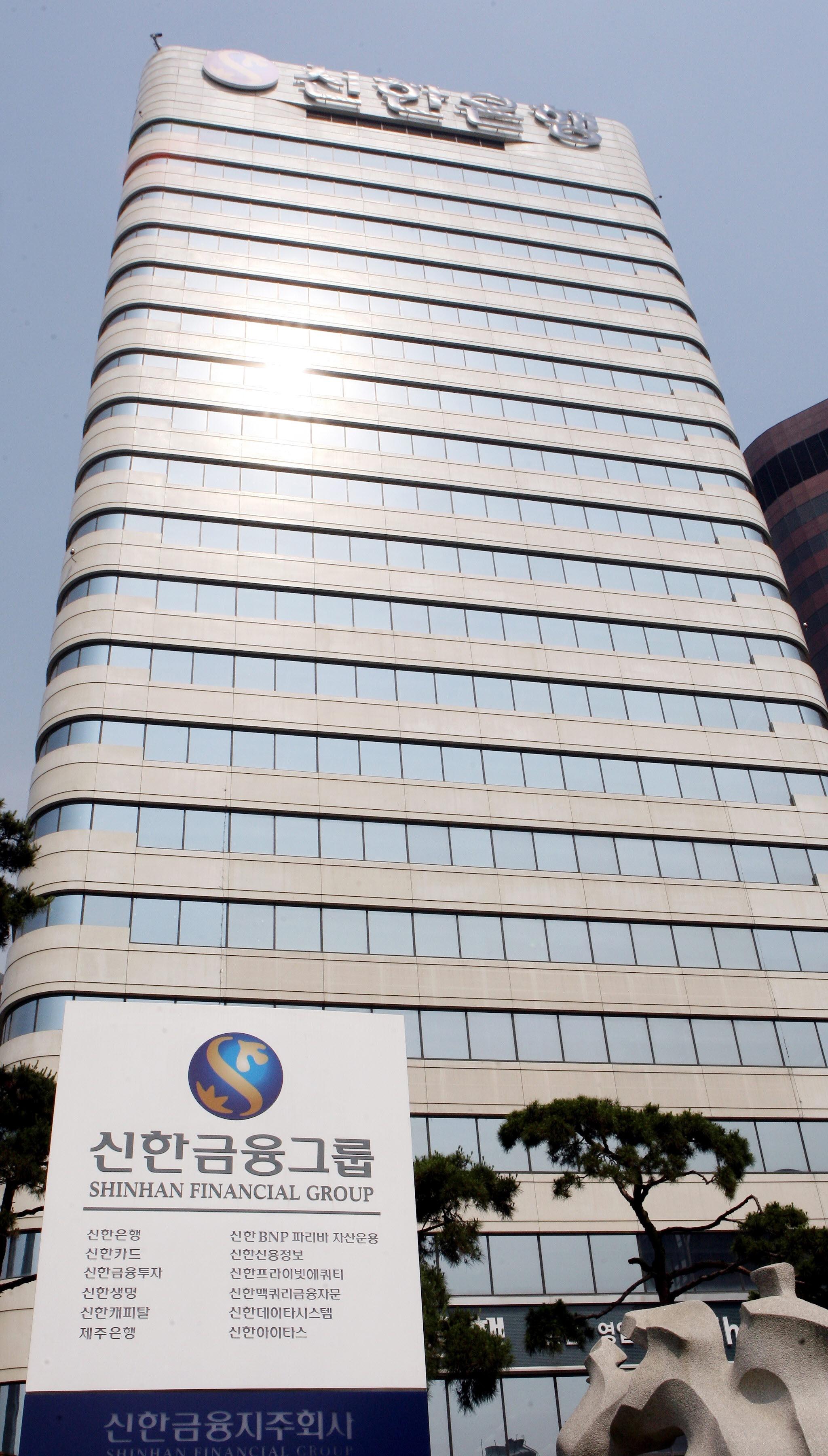 A view of Shinhan Financial Group headquarters building in Seoul.(Photos: SFG)