Hyundai Motor Co. jumped 13 spots to the 6th and Kia Motors Co. rose to 11th in the U.S. vehicle dependability study index. The two Korean automakers rose to their highest rankings ever in the influential U.S. dependability study indices for cars conducted by J.D. Power.
The two Korean carmakers outranked such world famous brands as BMW, ranked 7th , Jaguar, ranked the 10th, and Audi, ranked the 16th, in the J.D.Power's Vehicle Dependability Study.
This study, now in its 28th year, examined problems experienced over a 12-month period by original owners of 2014 model-year vehicles. Overall, dependability is determined by the number of problems experienced per 100 vehicles (PP100), with a lower score reflecting higher quality. The study covers 177 specific problems grouped into eight major vehicle categories.
The study finds that the 10 top-selling model-year vehicles average 134 PP100, which is significantly better than the industry average of 156 PP100. Two perennial best sellers the Ford F-150 and the Toyota Camry also lead their segments in the VDS this year.
"We find buyers are increasingly avoiding models with poor reputations for dependability, so manufacturers can't afford to let quality slip, particularly on their best sellers," said Dave Sargent, vice president, global automotive at J.D. Power. "While many expensive and niche vehicles do have excellent quality, the fact is that most consumers are shopping in the high-volume mainstream segments. The good news is that consumers don't have to spend a lot of money to get a very dependable vehicle."
The 2017 U.S. Vehicle Dependability Study is based on responses from 35,186 original owners of 2014 model-year vehicles after three years of ownership. The study was fielded from October through December 2016.
J.D. Power is a global leader in consumer insights, advisory services and data and analytics. Those capabilities enable J.D. Power to help its clients drive customer satisfaction, growth and profitability. Established in 1968, J.D. Power is headquartered in Costa Mesa, Calif., and has offices serving North/South America, Asia Pacific and Europe.
Lexus ranked highest in vehicle dependability among all nameplates for a fourth consecutive year, according to the J.D. Power 2015 U.S. Vehicle Dependability Study released on Feb. 25, 2016. Buick made a big leap into second place, up three spots from the 2014 survey. Following Buick in the rankings are Toyota and Cadillac in third and fourth place, respectively.
Honda and Porsche were tied. Fiat came in last in the nameplate rankings. General Motors and Toyota each received seven vehicle segment awards. GM award-winning models include the Buick LaCrosse, Chevrolet Camaro, Chevrolet Malibu, Chevrolet Silverado HD, GMC Sierra LD, GMC Terrain and GMC Yukon.
Toyota's winners include the Lexus ES, Lexus GX, Scion tC, Scion xB, Scion xD, Toyota Corolla and Toyota Sienna.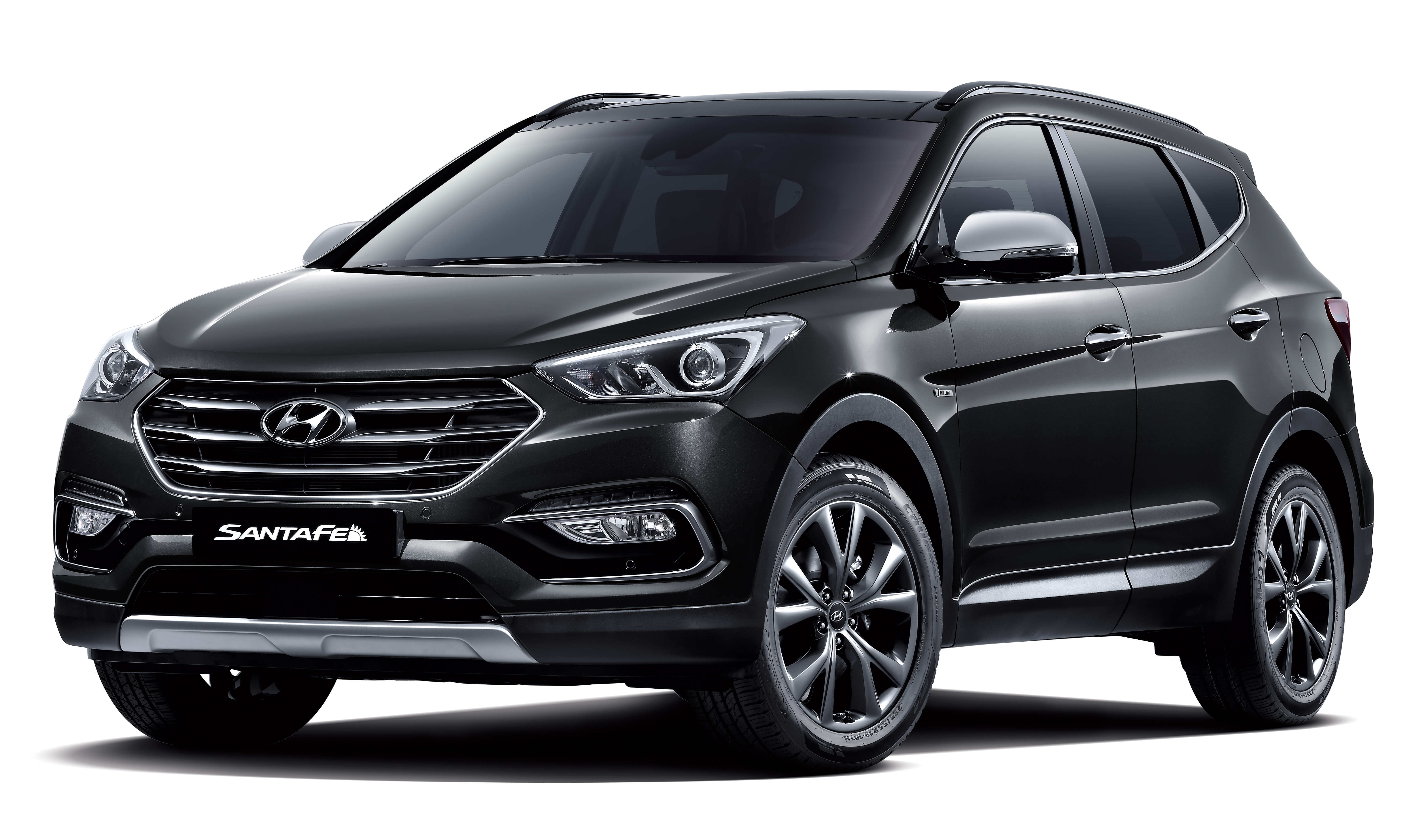 A view of the 2017 Santa Fe, a mid-size SUV released by Hyundai Motor. (Photos: Hyundai Motor)