The Korea Institute for Advancement of Technology (KIAT) hosted a session at the Daegu Venture Center of the Daegu Technopark on March 8 to help companies resolve the difficulties they experience in securing funding in the course of commercialization.
The Daegu-Geyongsangbuk-do Technology Financing Investment/Financing Session took place in cooperation with the Daegu Technopark.
KIAT President Chung Jae-hoon and Daegu Technopark President Kwon Up delivered opening speeches while Rep. Kwak Dae-hoon of the Liberty Korea Party and Daegu Metropolitan City Major Kwon Young-jin gave commemorative speeches. The session served as an opportunity among 100 prominent companies in the Daegu and Geyongbuk area, venture capital companies and banks to promote brisk exchanges.
The event was designed to help companies in the region gain access to technology financing investment/financing support projects KIAT implements. The session divided into three programs ― a seminar to introduce the technology financing support projects and strengthen their capabilities, an investment attraction session and the operation of councilors, and a forum on start-ups.
KIAT's industry technology policies and banks specializing in industry technology R&D funds were introduced during the session. Sixteen funds amounting to a combined 1.2 trillion won have been raised and operated to provide financial support to nurture new industries and promote the commercialization of high-potential SMEs.
The Industrial Bank of Korea, Shinhan Bank and Woori Bank offer financial and non-financial support to SMEs and mid-size superstars, including lending "easy" loans amounting to an annual combined 500 billion won.
The participating companies were educated on how to draw up strategies to attract investments and present IR documents, and they were also given a chance to attract funds necessary for the commercialization of technologies of SMEs and mid-size superstars.
Pre-registered companies were given an opportunity to present their IR strategies and undergo venture capital examinations. They received one-on-one consultations on investments and financing from financial experts. Consultants from the industry technology management companies ― HB Investment, Innopolis Partners, and LSK Investment ― and the commercial banks specializing in industry technology R&D funds participated in one-on-one consultations with the companies.
The forum also served as an opportunity among prominent startup leaders, venture capital, banks officials, and financial consultants to promote communication and information exchanges. The forum, which was launched by KIAT in 2016, is an event to share complaints and grievances startups experience at an initial stage of doing business and give a helping hand to them by strengthening a networking among companies and exploring solutions.
Starting with the Daegu-Geyongsangbuk-do Technology Financing Investment/Financing Session in the first half of this year, KIAT plans to host a similar session in the Jeolla provinces in the second half to spread technology financing support to companies in the region.
KIAT President Chung said, "With the advent of the 4th Industrial Revolution, investments and financial support are the things most essential for companies' successful commercialization."
If and when investments and financing are offered through private sector collaboration with the government's leading technology finance support, he said more companies are expected to succeed in commercialization and become innovative enterprises.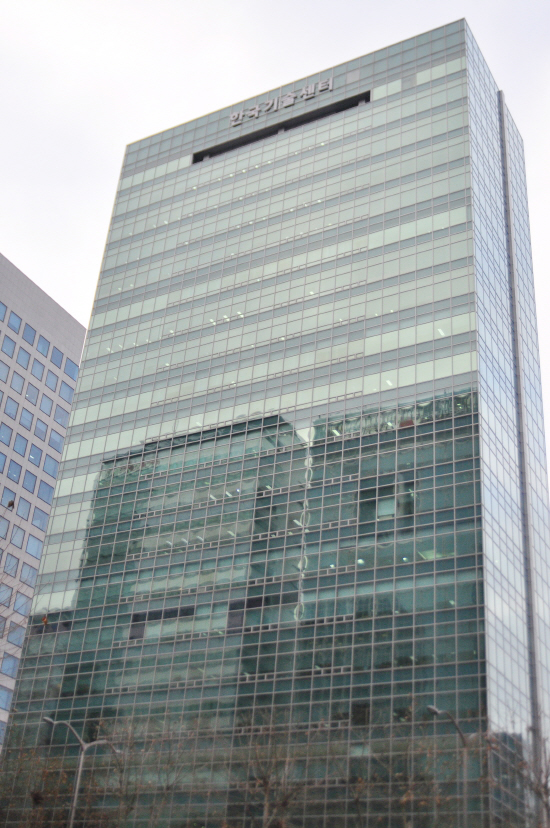 KIAT's Korea Technology Center in Yeoksam-dong, Seoul.(Photos: KIAT)