The Korea Expressway Corporation was established on Feb. 15, 1969 to construct and manage expressways throughout the nation.
South Korea began building expressways at the end of the 1960s, when the nation's economic condition was so unfavorable that its per capita income was less than $200.
These expressways, which could be built after overcoming many serious adversities, became the basis for Korea's dramatic economic growth, called "the Miracle of the Han River." Koreans can now boast one of the world's top 10 economies because of the successful completion of such monumental public works as the Gyeongbu (Seoul-Busan) expressway. It is not too much to say that these landmark events have been the primary impetus for the entire Korean economy until today.
The Korea Expressway Corporation plans to increase the length of expressways to 6,160 km by 2020. When this plan becomes a reality, people will be able to reach an expressway anywhere in the country within 30 minutes. The KEC is now using IT technologies to develop truly "intelligent highways." Just around the corner is the development of "smart highways" that will seamlessly integrate people, automobiles, and roads. Korea Expressway Corporation also plans to take advantage of its experience, technological acumen, and capabilities in road construction and management to explore overseas markets.
Under the KEC Act, the KEC plays a critical role in Korea's transportation policy as the execution arm of the Ministry of Land, Transportation and Maritime Affairs (MOLTM). The company has an exclusive mandate to construct, operate and maintain expressways in Korea. The KEC's strong business profile is underpinned by its monopolistic position in Korea's toll road sector; and the high visibility in revenues and profit generation, resulting from low demand elasticity and general resilience to economic fluctuations.
The KEC faces limited competition from the privately operated expressways, which represent only 7 percent of the entire expressway network.
The share of privately operated expressways is expected to grow as the government encourages private sector investment into certain expressway projects on a "build-operate-transfer" (BOT) basis to facilitate the enhancement of the country's transportation infrastructure. Nonetheless, its predominant position should be sustained over the long term in that the private sector's involvement in new expressway projects would be limited to certain routes with relatively high returns; and it will continue to operate major arterial expressways, linking Korea's largest cities, including the seven metropolitan areas, and where nearly 50 percent of the country's population resides and the majority of its business and industrial activities takes place.
The KEC's financial strengths are characterized by stable and predictable operating cash flow; and relatively low debt/capitalization of 46.9 percent as of December 2008, benefiting from regular and sizable capital injections by the government.
However, these strengths are offset by a weak level of debt service coverage, as highlighted by (funds from operations + interest expense)/interest expense of 1.7x, funds from operations/debt of 3.7 percent, and consistently negative free cash flow.
These metrics reflect large and ongoing capex requirements as well as the long recovery cycle of expressway investments. Overall, its credit metrics compare unfavorably with its A-rated global toll road peers.
Moody's expects KEC's financial metrics to remain weak over the medium term, given that its large capex requirements are likely to necessitate continued incremental debt funding. Liquidity profile KEC has considerable financing and refinancing requirements, as a result of large capex needs as well as sizeable maturing debt, averaging 2.4 trillion won annually between 2009 and 2011.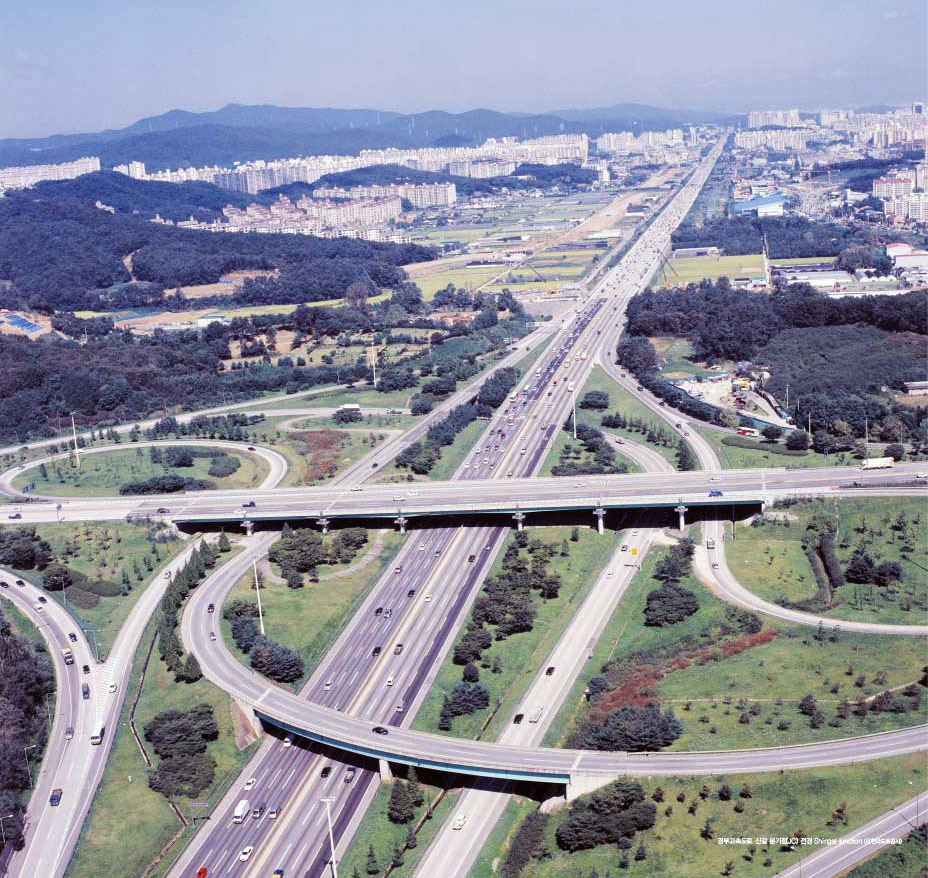 A scene of one of the busiest highway intersections across Korea.(Photos: KEC)