Korean Air President Cho Won-tae. (Photos: Korean Air)
Cho Won-tae, the eldest son of Hanjin Group Chairman Cho Yang-ho, took the helm of Korean Air on Jan. 11.
Korean Air President Cho delivered his inaugural speech through his company's intranet to present his management tasks for the year to his executives and rank-and-file, instead of holding an inauguration ceremony. The new Korean Air president is a third-generation sibling of the founder and late Cho Joong-hoon.
"We cannot survive if there is no price competitive edge, and we need to reexamine all work processes from scratch and find dramatic solutions to save unit prices," he said. His inaugural speech has been summed up as delivering a strong sense of a crisis and efficiency. The junior Cho expressed his determination to dramatically raise productivity to improve profits. In this context, aviation routes that do not make a profit will be restructured, and efforts to reduce costs of introducing new aircraft will be reinforced, industry analysts said.
"Such economic indices as U.S. interest rate hikes, a strong dollar, and crude oil hikes have combined for an unfavorable situation," he said. Staying on conventional growth methods cannot guarantee a future when uncertainties are getting greater, he added. Last month's U.S. interest rate hike began to weigh down on the airliner, making it more expensive for Korean Air to pay debt.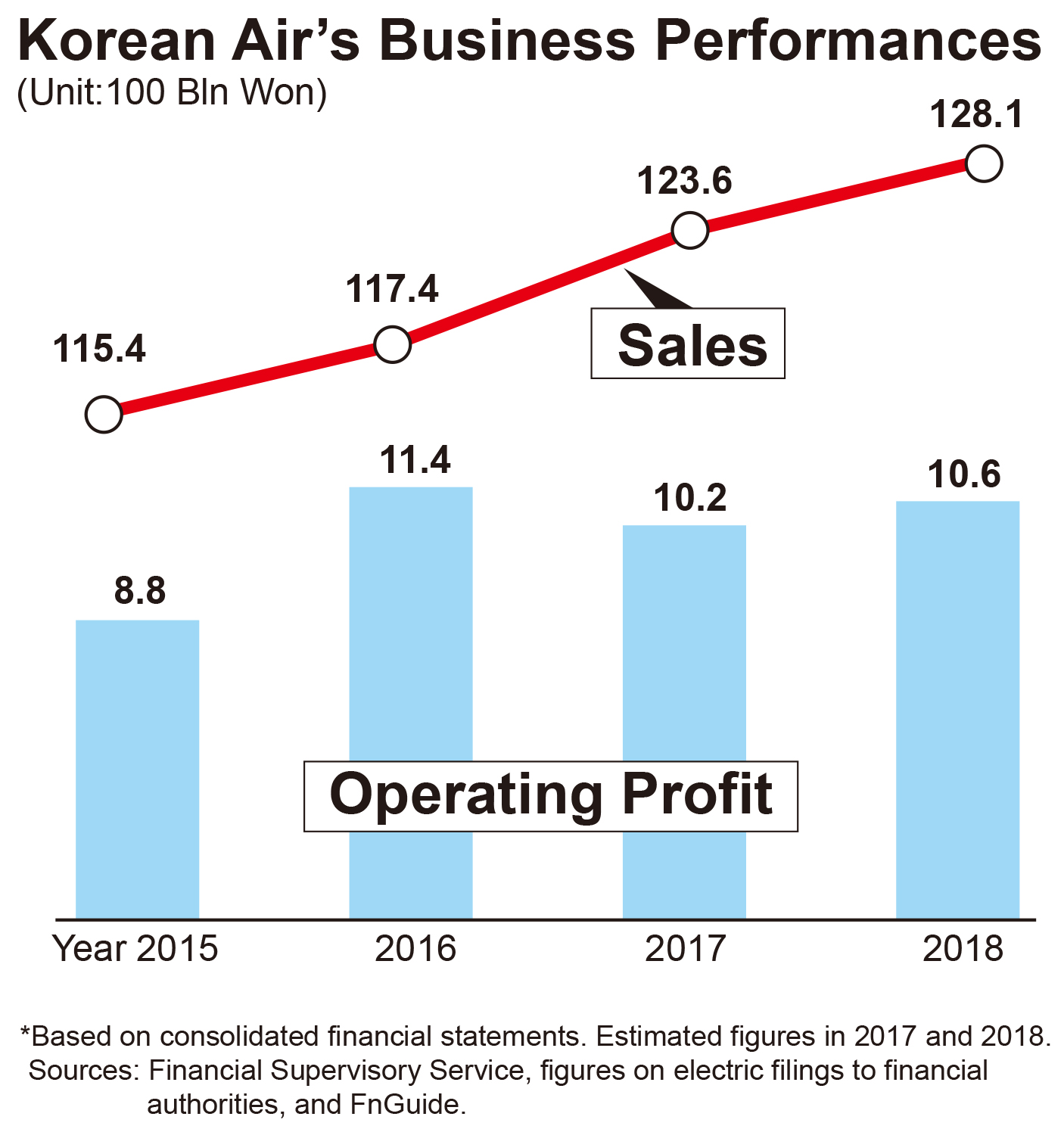 Group Chairman Cho Stresses Safe Service
Hanjin Group Chairman Cho urged his executives and staff members to get back to the basics and principles to ensure safety and services.
In his speech at a ceremony to kick off the 2017 business year at the Korean Air headquarters in Gonghang-dong, Seoul, on Jan. 2, Chairman Cho said, "The airliner's management involves activities designed to make customers' happiness based on safety and services."
He called for them to take what they have learned over the decades and make it part of their daily lives by fully understanding their training beyond simple memorization. If precise and firm countermeasures are taken based on what they have learned over the decades, he said they could prevent problems in advance. Chairman Cho emphasized the need to reexamine services from the perspective of customers' satisfaction. "The provision of services to individual customers is important, if a personal service causes more customer inconvenience, it cannot be described as a service, and services need to be upgraded in a bigger picture and perspective," he said.