In his New Year's message delivered on Jan. 2, Hyundai Motor Group Chairman Chung Mong-koo set the 2017 management task as responsible management. The group also decided to raise the 2017 car sales goal to 8.25 million units in Korea and abroad, 120,000 more units than last year's and to establish a production regime of 35 production plants in 10 countries.
Chairman Chung stressed the need to be nimble, coming up with smooth responses and strengthening communications among divisions, as well as building a corporate culture based on autonomy and responsibility to cope with uncertainties. He also called for preparations to be made for the future by expanding R&D investments despite the harsh realities, internalizing core future technologies and ramping up the competitiveness of products. He called for continued R&D investments to strengthen the competitiveness of such core technologies as self-driving cars and leading future changes.
The automobile group plans to turn to open-innovation methods for collaboration with Korean and global research institutes, as well as startups, to attain future mobility technologies in advance of others. The group plans to internalize core technologies for production of full-fledged self-driving cars and to hit the accelerator to develop connected cars based on bid data centers it has established in Korea and China.
The group also plans to release more than 28 eco-friendly cars by 2020.
"The global economy, still stuck in a low-growth mode, is facing more uncertainties like the spreading of protectionist moves and the deepening competition of the global automobile industry than at any time. We have to be nimble and flexibly cope with outside environment changes," Chung said.
Even though the global economy is forecast to maintain a low growth rate, Chairman Chung urged his executives and staff members to set the 2017 target of producing and selling 8.25 million units in Korea and abroad.
He expressed his determination to explore new markets by establishing of a production system of 35 production plants in 10 countries, and stabilizing the ones already in Changzhou, China, and Mexico, and the successful operation of a plant in Chongqing, China.
Unlike the previous year, each subsidiary of Hyundai Motor Group held a separate ceremony to kick off the 2017 business year. Chairman Chung did not attend any New Year's gatherings, but Hyundai Motor Vice Chairman Chung Eui-sun participated in the Hyundai Motors' event while Kia Motors Vice Chairman Lee Hyung-keun attended the Kia Motors' gathering.
Chairman Chung called for efforts to maintain the world's top quality competitiveness and reinventing the sales and service sectors to reinforce customer trust. The group plans to strengthen the competitiveness of luxury and eco-friendly cars while aggressively coping with market demands by releasing more than 10 new cars annually.
In an effort to beef up a raid into the global SUV market, the motor group plans to expand the release and production of new SUVs. The group plans to have a wide SUV lineup ranging from small-sized to large-sized ones, while developing SUVs with a price competitive edge in emerging markets.
The group is also developing new SUVs for markets in advanced countries.
Hyundai Motor plans to complete the all-new IONIQ line-up consisting of the IONIQ Hybrid, IONIQ Plug-in and IONIC Electric vehicles, while diversifying hybrids to Grand Hybrid and Niro Plug Hybrid. The Genesis brand will introduce the new car G70 while releasing an upgraded version with higher merchandizing, replacing G80 in the United States.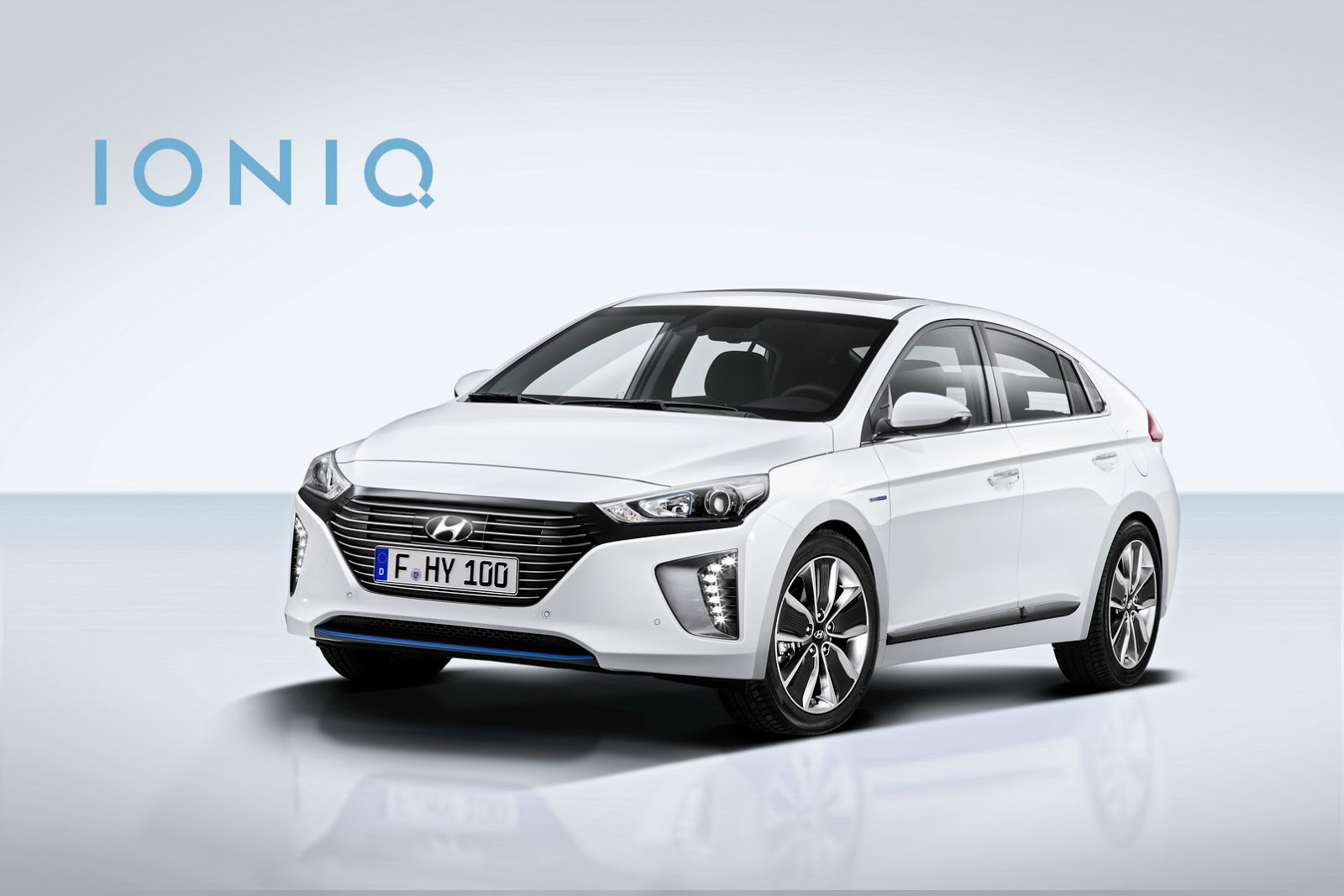 A view of the IONIQ passenger car model which comes in three types, hybrid, plug-in hybrid and electric.(Photos: HMG)