POSCO E&C ranked 3rd in the "construction capability evaluation in 2016" conducted by the Ministry of Land, Infrastructure and Transport among domestic construction companies.
In 2014, the company occupied 3rd place for the first time, but dropped down to 4th last year. This year, however, it was able to return to the 3rd spot and become recognized as one of the big 3 in the domestic construction industry, solidifying its status as a leading player.
Construction capability evaluation is based on the company's performance, financial status, technical capability, credibility as evaluated by the Ministry of Land, Infrastructure, and Transport and is disclosed at the end of every July to help give more insight to developers seeking to choose a builder. The developers can place bidding restrictions based on the construction capability valuation, and the Public Procurement Service use it as basic data for the qualifier registration system (bidding restrictions according to level) and subcontracting regulation.
The qualifier registration system is used to rate companies on their level of construction capability [level 1 (more than 500 billion won) ~ level 7 (8.2 billion won)] to restrict bidding depending on the scale of the construction. Subcontracting regulation is used to restrict large-sized builders (within top 3% of construction capability valuations, and construction valued at more than 120 billion won) from subcontracting less than 1% of construction capability valuations in order to protect small & medium-sized builders. Among the 4 evaluation criteria, POSCO E&C ranked high particularly in Financial Status.
This result is quite noteworthy in that it has been made despite the difficult business conditions that are affected by downturn in the construction industry.
POSCO E&C was able to achieve this thanks to the increase in capital (3 trillion won -> 3.5 trillion won) due to the equity investment from Saudi PIF in last June, and high scores in Interest coverage ratio and total borrowings and bonds payable to total assets, which have been newly added to the criteria for the evaluation. Their attainment is also attributed to the fact that the share of financial status reflected in the evaluation raised from 75% to 80%.
Meanwhile, POSCO E&C held a ceremony in June to launch "the Plus" campaign in order to achieve the vision and business strategies of the company, focusing on its efforts to secure its survival DNA and transform itself through new innovation and challenge.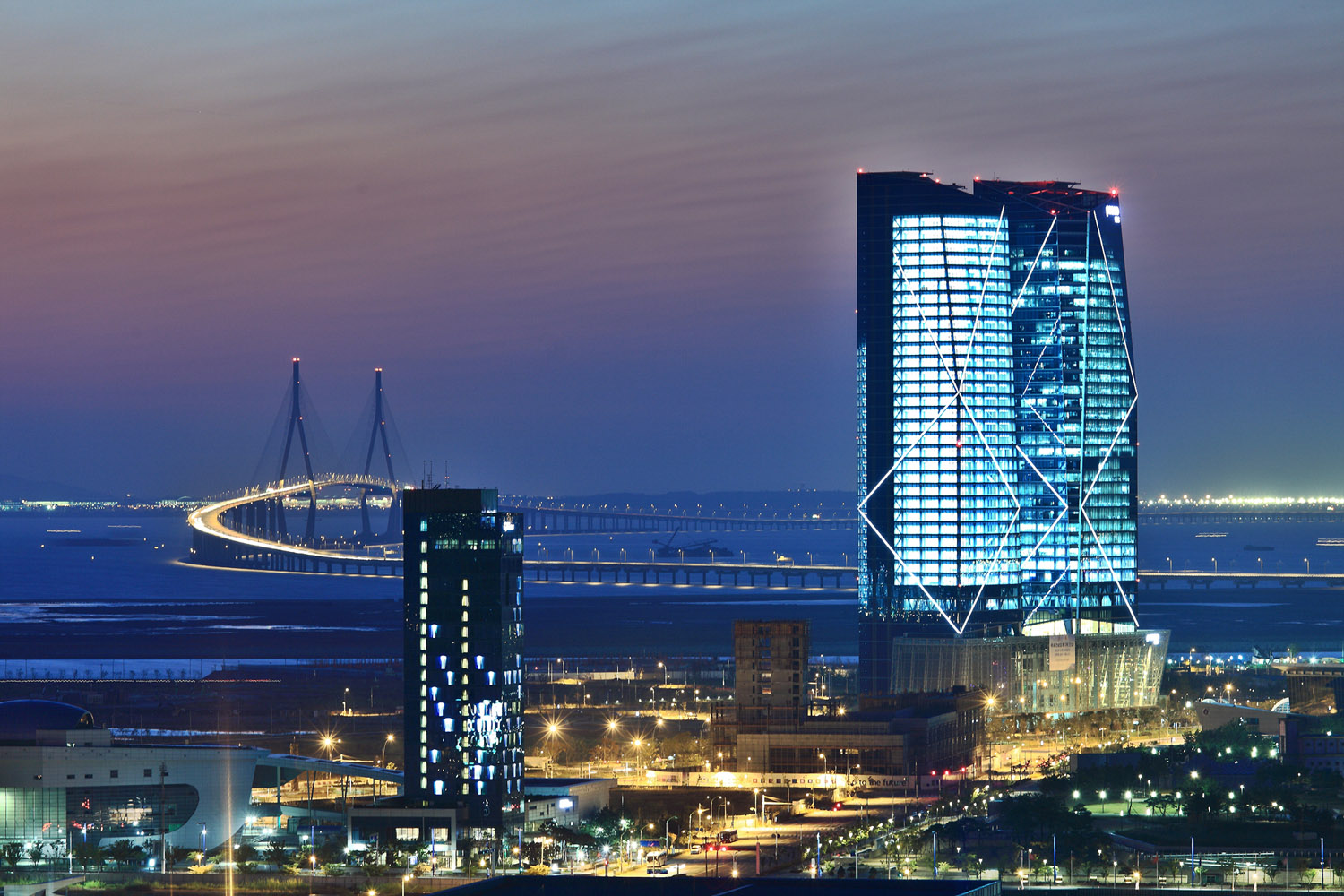 A night view of POSCO E&C headquarters in Songdo, Incheon. (Photos: POSCO E&C)