Sec.-Gen. Chung of National Assembly Checks Key Issues
At meeting with senior staff of 16 National Assembly Committees and 2 Special Committees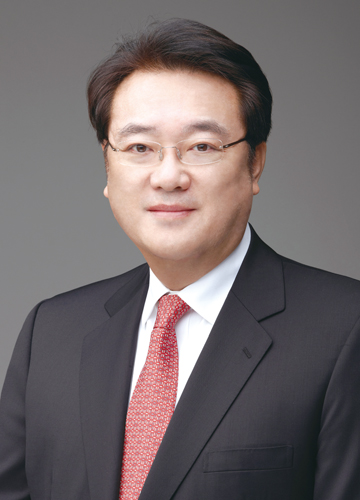 Sec.-Gen. Chung Jin-sok of the National Assembly Secretariat held a breakfast meeting with senior staff of the 16 National Assembly Standing Committees and two special committees on Jan. 23 to check major issues facing those committees as the new government led by President-elect Park Geun-hye is set to be inaugurated on Feb. 25.
The secretary-general called on senior staff to take care of various issues that will arise in as timely a manner as possible with the projected new government reform plan announced by the Presidential Transition Committee put to parliamentary approval, especially the changes that might arise in the responsibilities of the committees in line with the restructuring of the cabinet makeup of the government.
Chung said the role of senior staff of the National Assembly Committees becomes very important in boosting the effectiveness of legislative activities and make the parliament fresh in the process, as recently demanded by the people. "You have to be creative to actively support the operations of the committees," he stressed.
In order to have legislators fully reflect what the people want from their legislative activities, the senior staff should lead various events such as seminars and gatherings of professionals to collect opinions of what the people want from the parliament and what should be the major issues for the nation when the National Assembly is not in session. They should broaden their information collection activities to get information from each ministry of the government, civil organizations, experts in various areas and the general public, Chung told the senior staff.
He continued on to say that each senior staff member should never cease watching that all the issues, especially those proposed laws related to the public's livelihood, are handled by the parliament as soon as possible. He also urged them to come up with a reform plan for budget execution in support of balanced parliamentary diplomacy this year in connection with the legislator diplomatic activity assistance. The breakfast meeting hosted by the secretary-general is held every second Wednesday of each month.
Sec.-Gen. Chung Jin-sok of the
National Assembly Secretariat.