President Kim Soo-cheon of Asiana Airlines said he is sure that all of his workers should be able to create an occasion for the airlines' "second leap for progress" if we don't try to avoid hard work and do their best. He made the statement on the airlines 28th anniversary on Feb. 17, which was observed in a ceremony held at Asiana Town in the Kangseo Ward in Seoul.
Kim said 1988 was a memorable year as it was the year that Asiana was launched and Korea hosted the Summer Olympics. In the same year, the government allowed overseas travel for its citizens for the first time.
At the ceremony, the awards were presented to 10 teams and 97 individual employees for their outstanding contributions to the airlines' development, along with 1,442 for their extended years of service.
The airline has grown to be one of the largest air carriers in the world with 73 passenger aircraft and 11 cargo aircraft. The airline operates flights to 76 cities in 25 countries around the world and serves 10 domestic cities in Korea. The air carrier also operates cargo flights to 26 cities in 12 countries overseas.
Asiana Airlines is offering a special deal on all domestic round-trip tickets for 28,000 won ($23) from Feb. 16 to 29. Customers will be able to buy tickets during the period for flights in March. The airline said its "Remember 1988" promotion is to celebrate the 28th anniversary of its establishment. Additionally, Asiana will sell round-trip tickets for flights departing Incheon International Airport for Tokyo, Fukuoka, Hong Kong, Manila, Qingdao, Weihai and Yantai for 198,800 won starting from Feb. 23. These tickets can be used from March to April this year.
Asiana began operations in December 1988, using Boeing 737 Classic planes, with flights to Busan and Gwangju. In 1989, Asiana began regular services to Jeju City, Gwangju, and Daegu and later the same year, Asiana began international chartered flights to Sendai in Japan. In 1990, Asiana began its first scheduled international service to Tokyo, Nagoya, Sendai, and Fukuoka. In the same year, Asiana had 9 Boeing 747-400s, 10 Boeing 767-300s and 8 Boeing 737-400s. In early 1991, Asiana began services to Bangkok, Singapore, Hong Kong and Taipei. Transpacific flights to Los Angeles began in December 1991 with a Boeing 747-400 Combi. Services to Vienna, Brussels, and Honolulu began in the mid 1990s. In 1993, Asiana began services to Ho Chi Minh City in Vietnam.
Asiana has rapidly expanded since its establishment in 1988 to become a mid-sized, global carrier. The Airline was listed in KOSDAQ In December 1999.
On 28 January 2003, the airline became a full Star Alliance member, expanding its worldwide network and global brand. In 2004, the airline added the Airbus A330 and the Boeing 777-200ER to its fleet, and expanded its routes into mainland China. Currently it provides international services to 71 cities in 23 countries on 91 routes, and domestic services to 12 cities on 14 routes. It also provides international cargo services to 29 cities in 14 countries on 28 routes by Asiana Cargo, the airline's freight division. In 2012, the airline had net sales of $5.3 billion.
Asiana Airlines serves destinations on four continents with a well-developed Asian network that includes important cities in the People's Republic of China, Japan, Southeast Asia and Central Asia. The airline serves a number of gateway cities in North America and Europe while retaining a limited coverage of Oceania.
It is the first airline that has developed regular passenger routes between Seoul and Tashkent, Almaty, Siem Reap, Phnom Penh and Koror. Besides regular routes, Asiana also has served a number of seasonal charter routes from Seoul to some tourist attractions such as Brunei, Nha Trang, Qiqihar and Zhangjiajie. Asiana Cargo, the airline's only cargo subsidiary, also has a wide network, especially in Europe and the United States, and currently serves cities that Asiana does not offer regular passenger services to and from. Some of these cities in Europe, include Brussels, Milan, Oslo, and Vienna.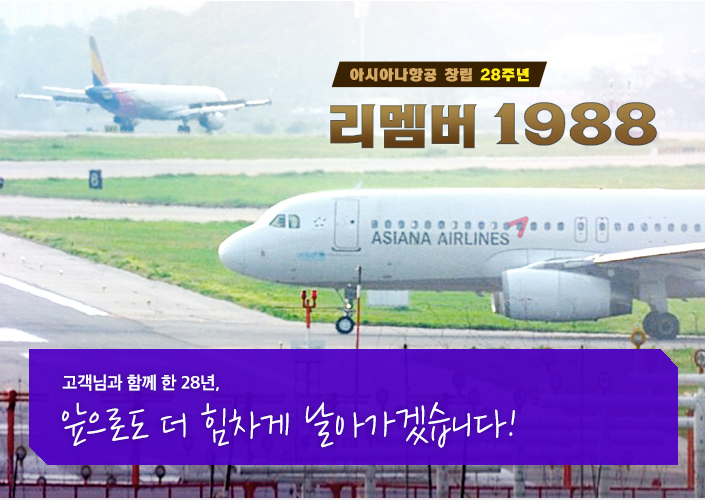 Asiana Airlines super modern jumbo passenger jetliners seen at the Incheon Int'l Airport.(Photo:Asiana Airlines)