The bank projects the financial environment will stay rough this year, so it will tighten risk management and cut expenses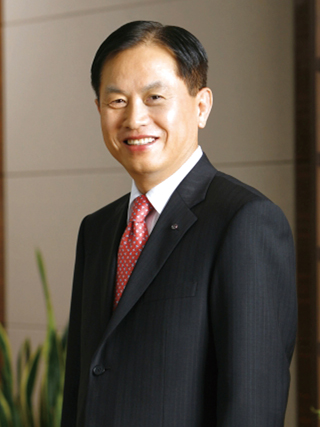 President Suh Jin-won of Shinhan Bank.
Shinhan Bank projects a banking environment with low interest rates and low growth in assets for this year and that profit levels may vary depending on how much effort each bank has put in this year. The bank described the tough banking environment as the "new normal" and said it would likely continue this way all year.
Chairman Han Dong-woo of the Shinhan Financial Group went as far as to say that the bank would have to redesign its strategies from the bottom up this year. The group has decided to reassess all of its strategies including risk management, cuts in expenses, and increasing profits to arrive at detailed plans for each of its operational areas.
The bank made the "Re-creation of Shinhan in 2013" its catchphrase for the new strategies to see its operations throughout this year with a heavy focus on risk management, cutting expenses, and expanding its profit base.
President Suh Jin-won said the bank will explore new growth engines since the traditional banking markets are saturated and will remain sluggish. He said they will introduce new financial products and services for new retirees, especially services to help them prepare for their post-retirement lives, along with the exploration of the smartphone financial market in which the bank could be competitive with the new banking products it will offer.
The bank also will go after synergy between wealth management and commercial investment banking. The bank will change the existing private banking that provided banking products and services to also include securities at the newly created private wealth management centers made to offer quick services.
The bank will also take seriously holding down its expenses. Among the measures to cut expenses are the creation of systems and processes, not just cuts in budgets.
The bank will take a look at all of its asset portfolios to screen any risky points in them and take preemptive measures to weed them out, they said. They said the bank has been excellent in weeding out risky assets better than any of its rivals and it will continue to seek out and eliminate risks, but will always provide good services to its customers to assure them that the bank will always have their interests in its policies.
In this regard, the bank will continue to uphold its "Compassionate Finance" policy for its customers through various manners to the extent that they can feel it physically.
They said the bank will try to form trust in its relations with customers and related parties and entities to maintain sound and healthy operations.