New CEO Oh to stress international marine exhibitions at Bexco to make them bigger and help boost Busan's MICE industry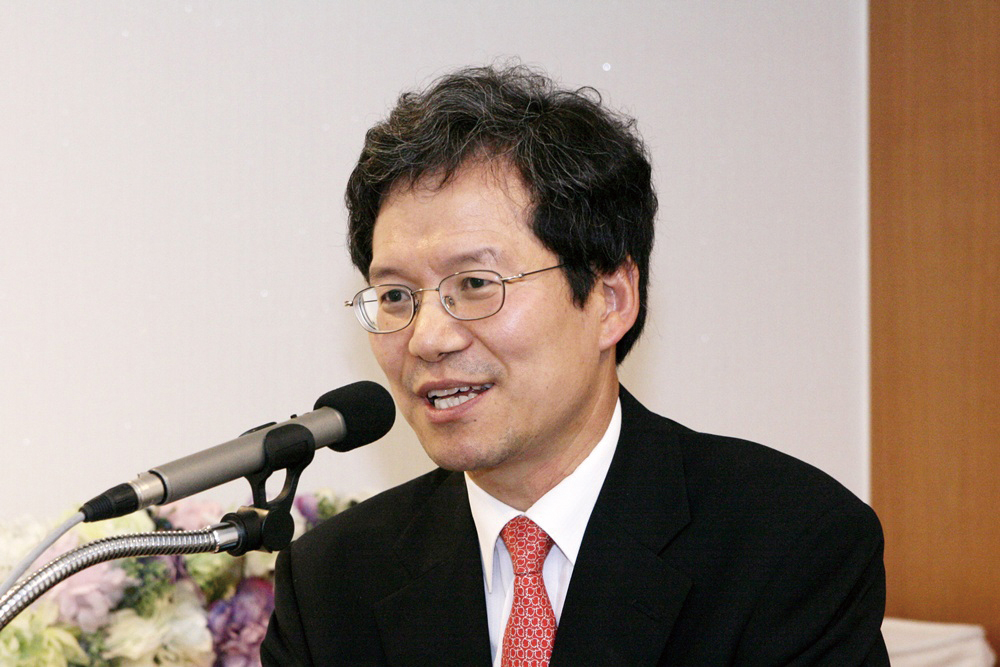 President Oh Sung-keun of Bexco.
"I will try to include marine week and the marine plant and others in the International Marine Exhibition, a representative display, bigger in scale. I will also search for international displays with more than 1,000 viewers and the exhibitions that local regions don't have to plant deep roots in those regions after finding them," said President Oh Sung-keun of Bexco, who was appointed to the position a month ago. Oh was vice president of KOTRA until his promotion to take over the helm of Bexco in Busan.
The new CEO said Bexco now has enough room for displays with the completion of its new hall to hold such events as Marine Week and motor shows, but more efforts are needed to maintain a year-round exhibition schedule.
Oh said Bexco should seek out new large exhibitions to boost its 42 percent annual exhibition rate to 60 percent by 2020 to make Bexco a hub convention facility in Korea. He said Bexco needs a stable earning structure to keep the exhibition hall running year round.
"We will revive the local economy by holding many exhibitions and make money for Bexco, too. We will create an organizational culture at Bexco to create a base for sustainable management as a core project," Oh said.
What Oh meant was that Bexco will enhance its competitive edge through its global strategy. Oh said Bexco will strengthen its tie-ups with well-known global exhibition facilities such as those in Hong Kong, Germany, Singapore, and Japan to lure globally-famous exhibitions to put on show Korean versions. "We will secure networks with international agencies to attract those displays," he said.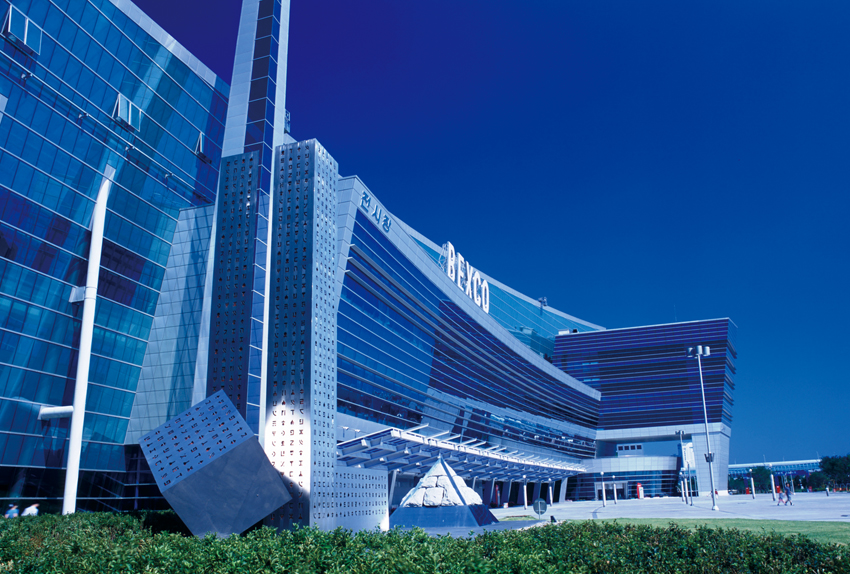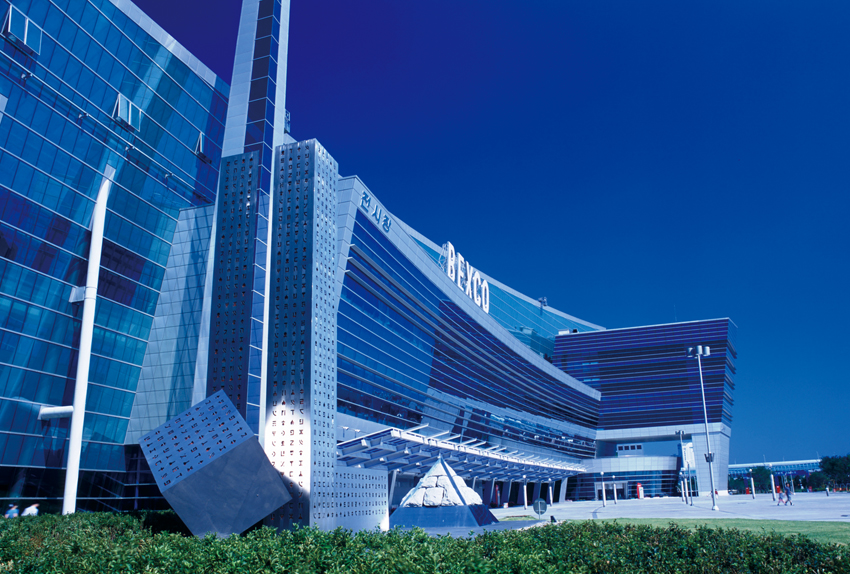 A frontal view of Bexco in Busan.
Oh also said Bexco will work to make its base solid in cooperation with planners of international conventions and exhibitions in the Busan area. Bexco will strengthen its ties with the Busan Tourism Agency to cooperate on its MICE forum and boost its participation in Busan City's marketing team programs.
He also said that he will turn around Bexco's personnel management system and make it merit-based and will make its organization strong by operating the professors' advisory team of Bexco.
"Bexco will play a key role in uplifting the Busan MICE forum tourism exhibition industry and also boost the competitive power of Bexco itself through reform of its operation, infrastructure, management of customers, and organizational culture," Oh said.