KDB Daewoo Securities takes over eTrading Securities in Indonesia with Hong Kong and Singapore as its bases for overseas operation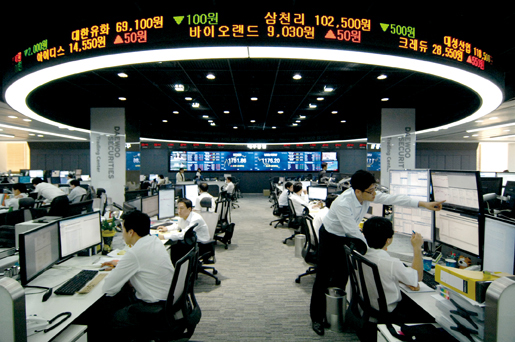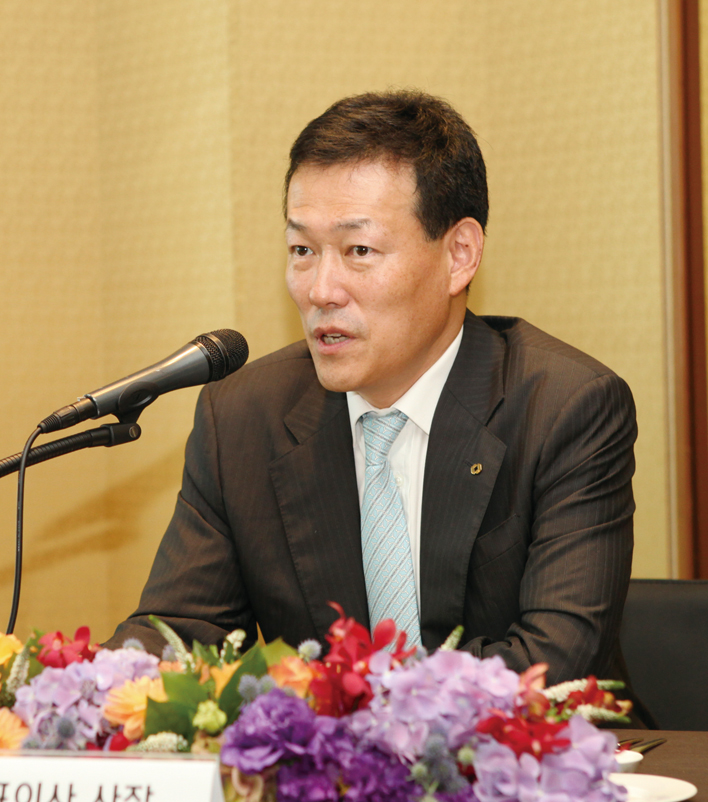 A view of the Daewoo Securities Training Center, the only one in Korea. President Kim Ki-bum of KDB Daewoo Securities
KDB Daewoo Securities Co. took over eTrading Securities Co., the largest online securities dealer in Indonesia, on April 18 under the Korean securities firm's strategy to strengthen its overseas operations, especially the new financial markets emerging in S.E. Asia, despite the global financial crisis. The move was designed to spur its drive for the Creative Finance strategy in line with the new government's Creative Economy initiatives.
KDB Daewoo Securities aims to make the Indonesian online securities dealer a top integrated securities firm in the S.E. Asian country by transferring some of its best know-how for securities trading.
The securities firm aims to secure its future growth engine by expanding its global operations having its operation units in such key financial centers as Hong Kong, Singapore, and other cities in Southeast Asia. The wholly-owned local subsidiary in Hong Kong has strengthened its base by increasing its capital through the issuance of new shares and is ready to make a huge increase in profit estimated to rise around 80 percent YoY for 2013.
In domestic operations, the company plans to boost its profits through asset management deals, which includes providing financial solutions to its customers, getting away from the usual profit model in the securities business.
The company strengthened its asset management department by hiring 40 more experts for the investment support department and the consulting support department, the largest number of professional asset managers assembled in a securities firm in Korea.
The company offers information on investment on land to its rich customers through its investment information support department.
President Kim Ki-bum said the company should be able to solidify its dominant position in the business by entering new markets before their rivals and securing a position that no rivals can match.
KDB Daewoo Securities is a leading full-service investment firm offering a wide range of financial services in South Korea, such as securities trading and brokerage, underwriting, asset management, and international corporate finance. The company has a stronghold in the brokerage market and is a viable top IB player in the Korean market.
Since its establishment in September 1970, the company has grown to include 3,110 employees in 107 domestic and nine overseas networks. Today, it ranks as one of the nation's top domestic brokers. The company also has a competitive advantage in underwriting, and is moving further to build a strong track record in principal investments, etc. Also, it sustains the highest level of net figures in the Korean Securities Industry. In close cooperation with KDB Financial Group affiliates, room remains for greater synergy ahead.
For the past 40 years,KDB Daewoo Securities has played a leading role in the development of the Korean financial industry. Now, they are preparing to take another great leap forward, to become a player on the global stage.
To achieve this end, the company will strive to respond proactively to the changing capital market environment by expanding its business operations and continuing to offer products that meet the needs of customers. In addition, Daewoo Securities will achieve steady growth by continuing its overseas expansion efforts and identifying new business opportunities via synergies with group affiliates.
The company will also present a long-term vision for the Korean financial industry and endeavor to nurture and enhance the capabilities of its employees, so that they are able to pursue growth on the global stage. The firm will always put the interests of its customers at the center of its management decisions, and will continue to innovate and challenge itself to earn customers' trust.