Chmn. Moon of Korea Non-Life Insurance Assn. urges deregulation for further development of medical service and non-life insurance industry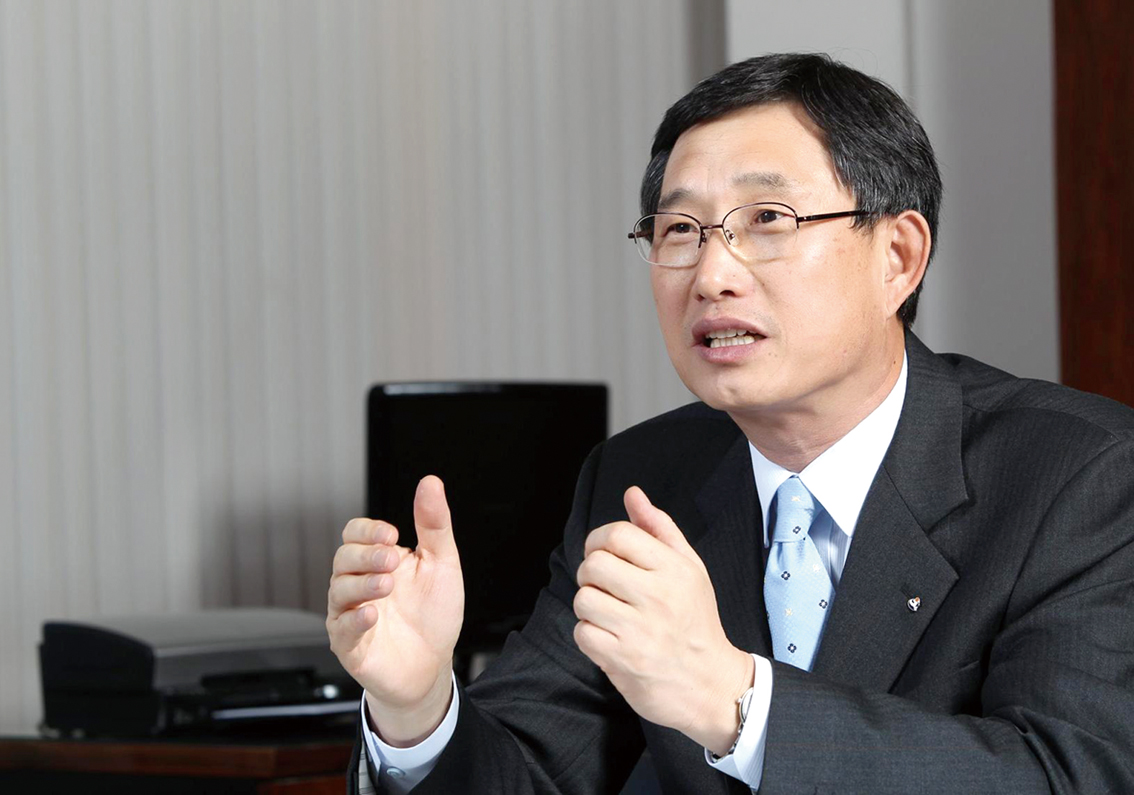 Chairman Moon Jae-woo of Korea Non-Life Insurance Association.
Chairman Moon Jae-woo of the Korea Non-Life Insurance Association said he supports deregulation on the non-life insurance industry for the sake of the growth and development of medical service and fusion & integration commodities since pure insurance products won't be able to meet the customers' needs. He also urged reform of the applications for the return of excessive automobile and medical insurance premiums.
The non-life insurance industry is about to launch insurance products for diseases prevalent among the elderly in tune with the arrival of the expanded average life span in Korea.
In an interview with local media, Moon said he still is optimistic about the future of the non-life insurance industry because a crisis will be an opportunity for resurgence.
The traffic culture has been becoming more complicated and insurance will be growing more important as Korea is getting closer to becoming an advanced country. In short, the insurance industry must develop in Korea in order to be an advanced nation, the chairman said.

Moon also welcomed President Park's government's desire to make Korea a nation of happiness and safety, taking it as a sign showing the need for insurance. Moon feels that insurance prepares people for all kinds of sicknesses, accidents, and other events in life.
The chairman stressed that insurance will take care of things in the areas the government cannot reach, addressing four major areas °™ post-retirement security, traffic safety, the safety of livelihood, and industrial safety.
In particular, the most crucial area that the insurance industry has been working at is insurance against diseases prevalent among the elderly. This insurance product was initiated because the income difference during one's 30s and one's 50s among men is noticeably greater than those in their post-retirement years, so people should begin to save money when they are young to take care of their medical expenses when they get old.
Automobile insurance is national insurance, since every house owns one or more cars, which has become a representative item for the government to keep a close watch on as it is related to the everyday lives of the people. In April last year, the non-life insurance firms cut the insurance premiums by 2.5 percent on average. But these days, non-life insurance firms have a big problem as they keep losing money, Moon said, noting that non-life insurance firms have been resisting raising their insurance premiums despite the difficulties they are having.
Due to bad weather from April to December last year, the accumulated losses for automobile insurance firms reached 500 billion won. Because of this, the non-life insurance firms launched a task force to find ways to absorb the loss in ways other than raising the auto insurance premium, Moon said.
Moon said also that auto accidents will be included in the health insurance evaluation from the second half this year to make the investigation of accidents more fair, especially medical expenses not covered by insurance.
But there still remains many things that are unsatisfactory, especially guidelines for the hospitalization of patients with light injuries from auto accidents, which should be changed to a notification to make the guidelines stronger.
Moon also called for the codification of medical expenses to prevent hospitals from charging excessive medical expenses.
The non-life insurance companies pay around 20 trillion won annually to reimburse customers for damages covered by insurance policies.