Chairman Kim Seung-ho of the Boryung Pharmaceutical Group said the group has operations in five Central and South American countries now and has secured the permits from local governments on clinical tests for pharmaceutical products in China, Russia, Japan and Europe.
A number of key affiliates led by Boryung Mediance have had great success overseas this year, the chairman said in his congratulatory speech at a ceremony celebrating the group's 58th anniversary on Oct. 1. The event took place in the auditorium on the 17th floor of the group's headquarters in Wonnam-dong, Seoul. They simultaneously celebrated group-affiliate BR Netcom's 19th anniversary and the 7th anniversary of Boryung Jungbo Foundation.
Kim said all of the officers and staff should have the mindset of fresh employees to pave the way for the group's "great march on the road to becoming a global enterprise."
The chairman called on all of the employees to have broad insight and the ability to catch everything in sight, be faithful to the basics, conduct all of the corporate responsibility and grow together with society under its mission as one of the tasks to be achieved to make the group the Best Company Boryung in the world.
During the ceremony, the citations were presented to those who served with the group for 30 years of continuous services, including President Chin Yu-song of Boryung A&D Medical Co.; manager Kim Kyung-dong of Boryung Pharmaceutical; and Manager Song Ki-ho. Nine others, including Director Kim Kyung-ho of Boryung Pharmaceutical, earned citations for 20 years of continuous services. Also awarded were 48 officers and staff led by Director Kim Kwang-beom of the group for 10 years of continuous services. The Boryung Leadership Awards went to Manager Nam Chan-woo of Boryung Bio Pharma Athletic Team and Deputy Manager Lee Jong-chan of Boryung Soo and Soo.
Boryung was founded in 1963 as a pharmaceutical company based on its success in the drugstore and wholesale businesses. It has grown into a general corporation with six affiliated companies ranging from pharmaceuticals, baby care, vaccines, total healthcare and information to communications.
Boryung Pharm, the parent company of Boryung Group, has been recognized as one of the strongest players in its field and, in China market, has put a strong presence with Phosgel (the most-prescribed Aluminum Phosphate).
Advocating for a "medically effective" and "scientific approach," Boryung Medicine focuses on household goods, baby products and special cosmetics. With its superior knowledge and experience in baby product industry, it has implemented the marketing of Korean first-class baby Brands in China.
Boryung Biopharma, a biotechnological company, makes promising biological solutions and succeeded in developing Zerotyph, an oral typhoid fever vaccine that was only the second to be developed in the world.
Boryung Industrial served as the springboard for Boryung to enter the total health care business and is now poised to expand into the distribution sector involving nutritional foods and other healthcare products.
BR Netcomm aims at becoming a leading business in the fast-growing Information & Communications arena and is gaining reputation as a major player, offering end-to-end enterprise network solutions including Intranets and System Integration (SI) software.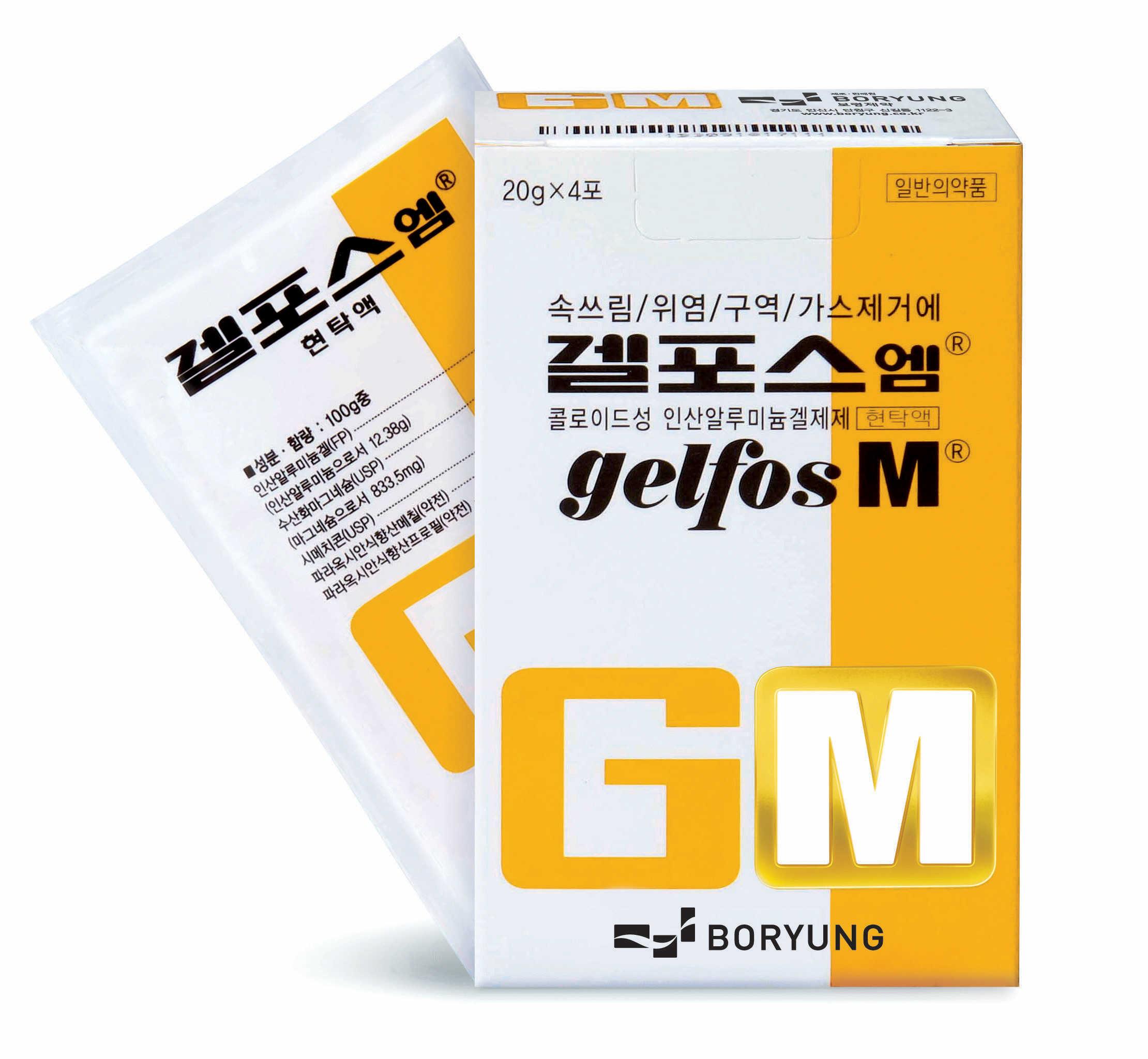 Boryung's lucrative pharmaceutical produce Gelfos M.