KT, Government jointly establish the Gyeonggi Creative Economy and Innovation Center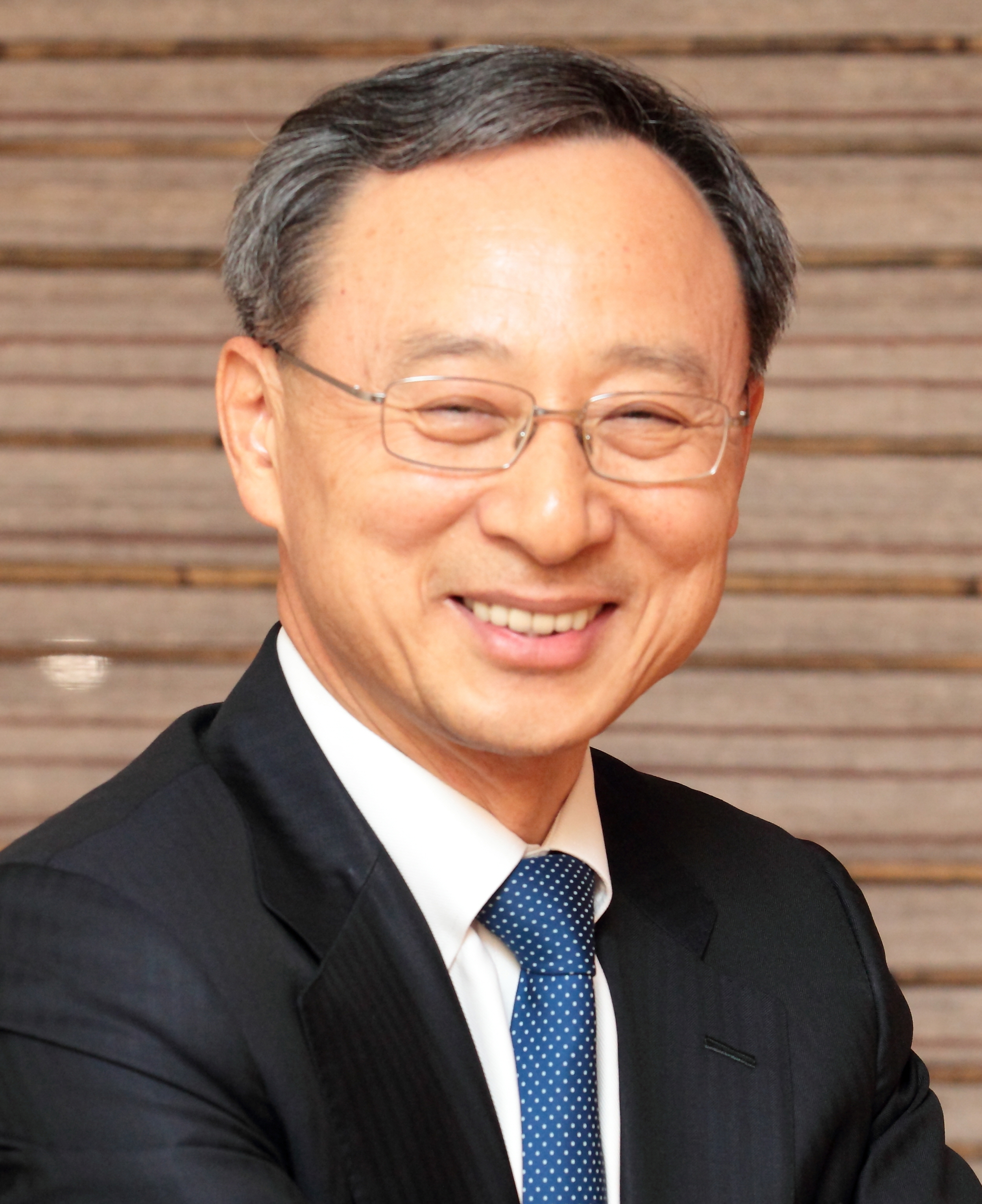 KT Chairman Hwnag Chang-kyu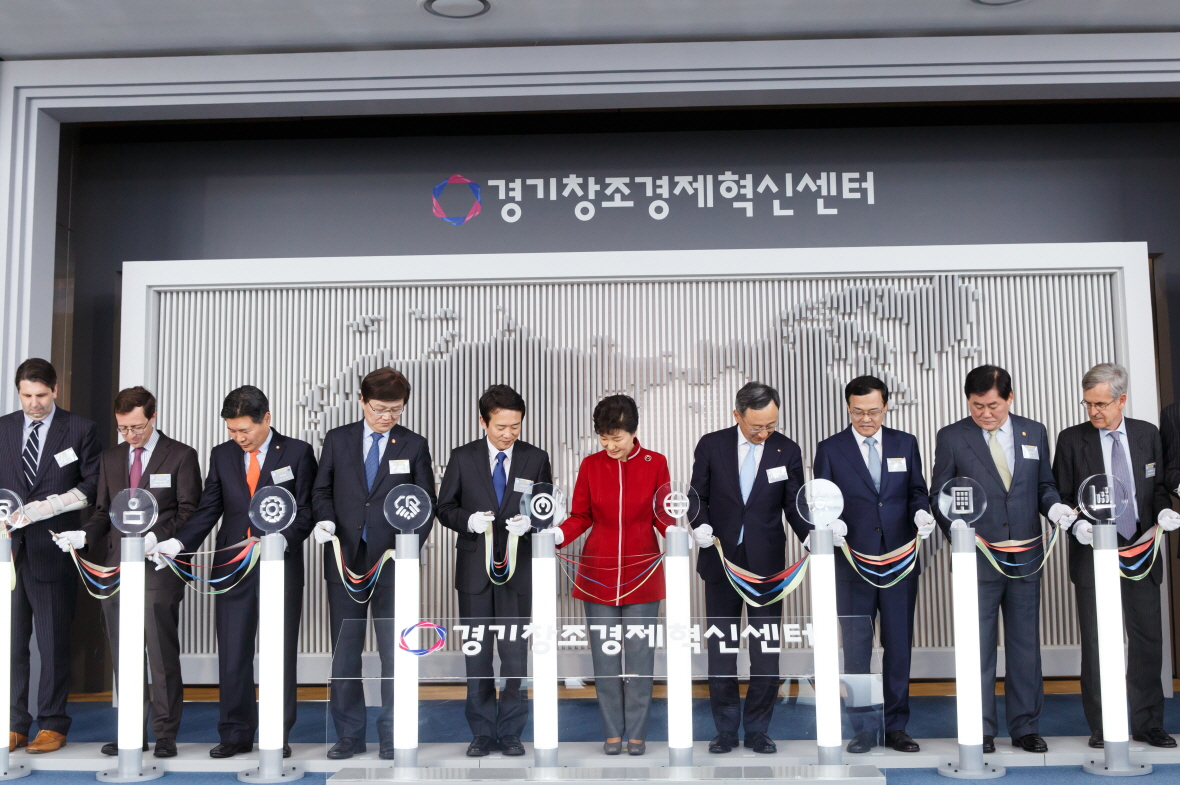 Dignitaries, including President Park Geun-hye and KT Chairman Hwang Chang-kyu, cut the ribbon to open the Gyeonggi Creative Economy and Innovation Center.(Photos:Cheong Wa Dae)
The Pangyo Techno Valley, the nation's largest IT industrial complex, will be converted into a hub to nurture new industries, including games and FinTech, plus the Internet of Things (IoT).
The government and KT established the Gyeonggi Creative Economy and Innovation Center, housed at the Pangyo Public Support Center on March 30, which will play a key role in developing Pangyon into a cradle of ICT convergence industries.
The goal is that it will become the Korean version of Tech City, a technology cluster in London.
The newly created center is already a center of many prominent IT companies, including NCsoft, Daum Kakao, Nexon and Hancom. The center promises to contribute to transferring the success stories of venture companies to create history with more successful cases through M&As.
President Park Geun-hye said in her speech at a ceremony to open the center, "Pangyo will become a so-called base camp for Korean SMEs to make inroads into foreign markets, and the Gyeonggi Creativity and Economic Innovation Center will serve as 'sherpas' for guiding SMEs' abroad maker entry."
It is the eighth time President Park attended a ceremony to open a creative economy and innovation center across the nation since last September, when a similar center was inaugurated in Daegu. Similar centers with conglomerates taking the initiative have made their debut in Daejeon, Jeollabuk-do, Gyeongsangbuk-do, Gwangju, Chungcheongbuk-do and Busan.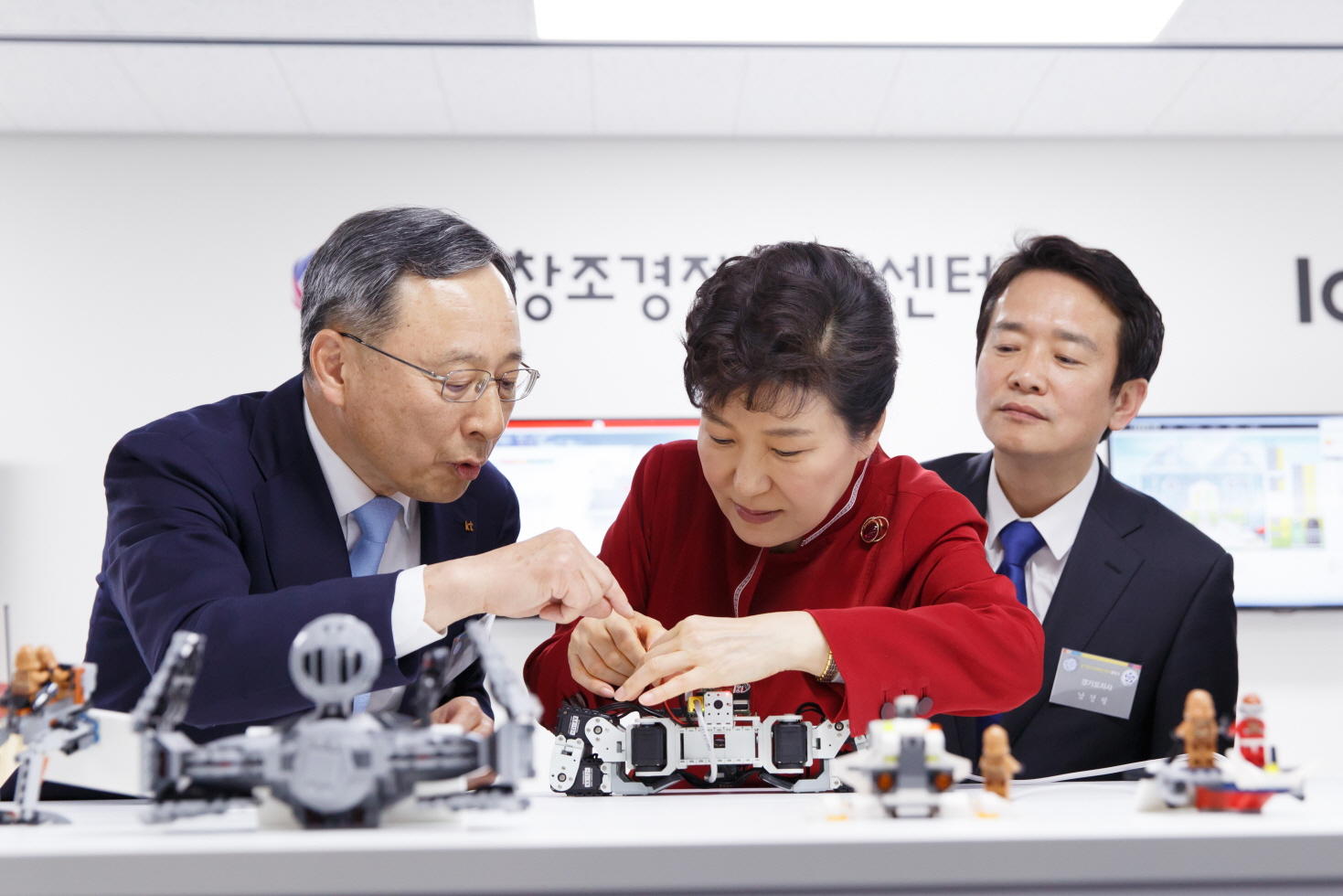 President Park Geun-hye looks at items on display at the opening ceremony of the Gyeonggi Creative Economy and Innovation Center.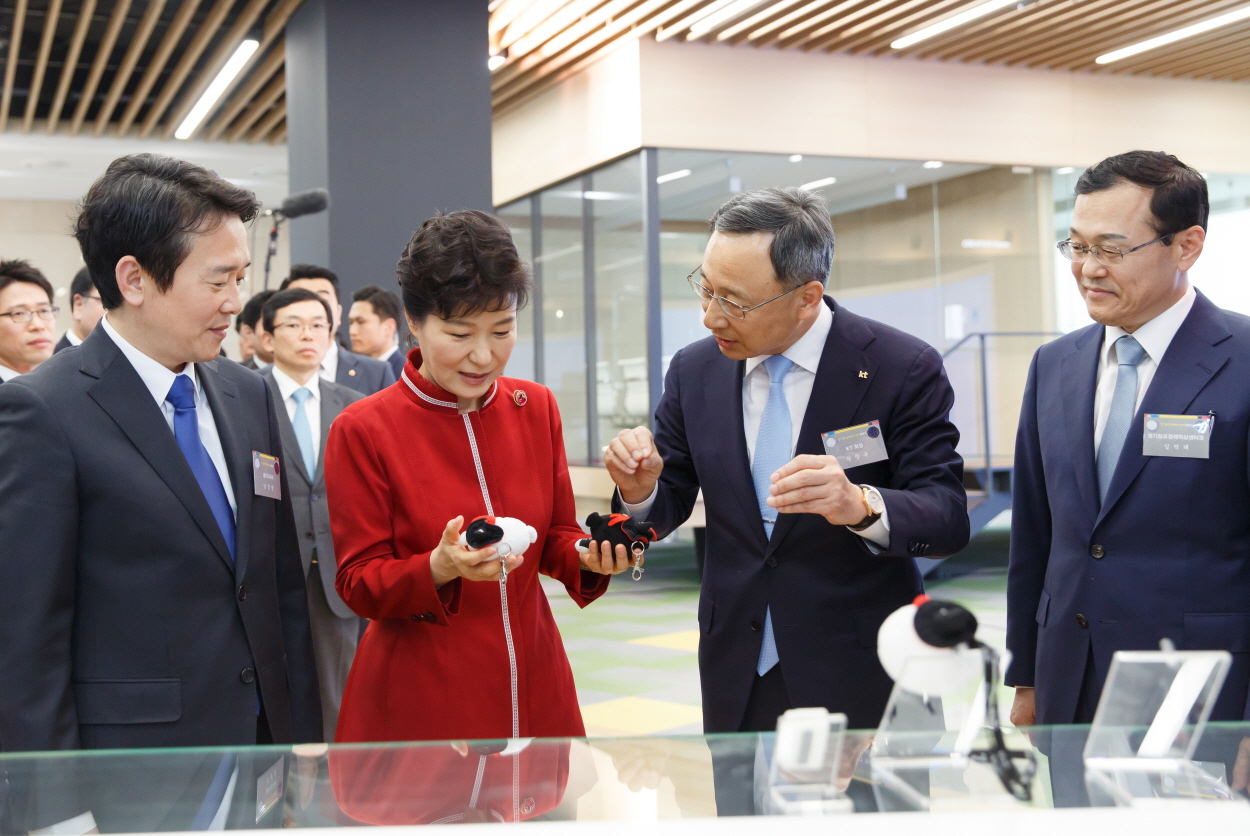 President Park Geun-hye talks with KT Chairman Hwnag Chang-kyu while looking at exhibits on display.
Pangyo Techno Valley has 627 IT companies in the Sampyeong-dogn area in Bundang, Gyeonggi-do, which is three times as large as the size of Yeouido Park, accounting for a 73 percent share in the total tenant companies. In particular, the valley is also known as a mecca of the Korean game industry in that eight companies listed on the top 10 Korean game companies are located in the valley. Next to Neowiz, Nexson and NHN Entertainment are the Pangyo Public Support Center, housing the Gyeonggi Creative Economy and Innovation Center, which covers 1,620 sq. meters in size.
The Gyeonggi Creative Economy and Innovation Center will create a new industry ecosystem by maximizing its neighborhood manpower and facilitating exchanges among companies, as Tech City of the UK does. The center will implement such core tasks as supporting global hit games, nurturing innovative FinTech companies and promoting the creation and development of start-ups in the IoT field. To this end, the center will provide 105 billion won in investment and loans based on credit guarantees. The money will include 20 billion won from the Gyeonggi provincial government, 18 billion won from the Small and Medium Business Administration and 10 billion won from KT.
The center will operate the Game Software Lab, in which anyone is allowed to use game production tools free of charge, and the Mobile Lab, in which developed games can be test-operated on the real marketing networks. The FinTech Support Center, to be operated by KT for seven commercial banks and four credit card companies, will provide such support as financial venture companies' technology testing, funding and patent application. It will carry out a pilot project in which parents can observe their children's houses via attached wearable gadgets.
Start-up companies will find it easier to make inroads into foreign markets. The Gyeonggi Creativity and Economic Innovation Center has become the first such center to sign MOUs on global market entry with eight start-up support institutions and venture investors.